Dynapac's MEA office was established in Dubai four years ago in partnership with the Fayat Group. Dynapac provides its clients with road construction and infrastructure machinery and is experiencing a better 2021 as compared to the past two years.
Swedish organisation Dynapac has had a global presence for 87 years. With its expert machines now being available to contractors here in the wider Gulf area, Dynapac's Dubai office caters to business in the Middle East region, Pakistan and Africa. Dynapac's most promising regional markets are Saudi Arabia, United Arab Emirates and Egypt where the company's machines are most in use. These three nations have the greatest number of ongoing projects as well as numerous, upcoming infrastructure plans in the pipeline.
Throughout its presence in the Middle East, Dynapac has participated in the building of a commendable list of regional projects. "I can remember some major projects we worked on such as the new Abu Dhabi International Airport a few years ago, the Ghantoot highway and the road leading up to the Saudi Arabia border," recalls Issam Gharaibeh, Regional Business Line Manager, Middle East at Dynapac.
"More recently, in Saudi Arabia, we have worked on a few projects in Neom, on the King Khalid International Airport in Riyadh, on a project for Aramco and Al Khafji Highway. In Egypt, we have also done several projects, one of them is the Toshka project," adds Gharaibeh.
Product portfolio
Dynapac's road construction machinery is the most renowned amongst road contractors. Most of them have been using the machines for decades. "Our most popular products in the region are the SD2500C/CS paver, the pneumatic roller CP275, small ride on roller CC1250 & CC950, asphalt roller CC3800 & CC4200 and soil compaction roller CA30D & CA25D," says Gharaibeh.
Through their network of dealers in each country, Dynapac has established a robust after-sales service plan for their customers. With an established and smoothly-functioning, remote telematics system in place for the last few years, clients can initiate automatic reports on a daily, weekly, or monthly basis. These reports give information on fuel consumption and service status to fleet managers. It also offers the chance to set up timely machine support and upkeep.
With the amount of infrastructure work happening in the region, Dynapac has a packed schedule. Having said that, the company is progressively working towards the needs of the future. Gharaibeh says: "Our main challenge today is to keep up or even ahead of the fast global development towards digital. Through automation, we want to communicate to our customers that we can enhance their status in the market and guarantee the success of their projects. Our machines provide high performance and flexibility with a low cost of operation and maintenance."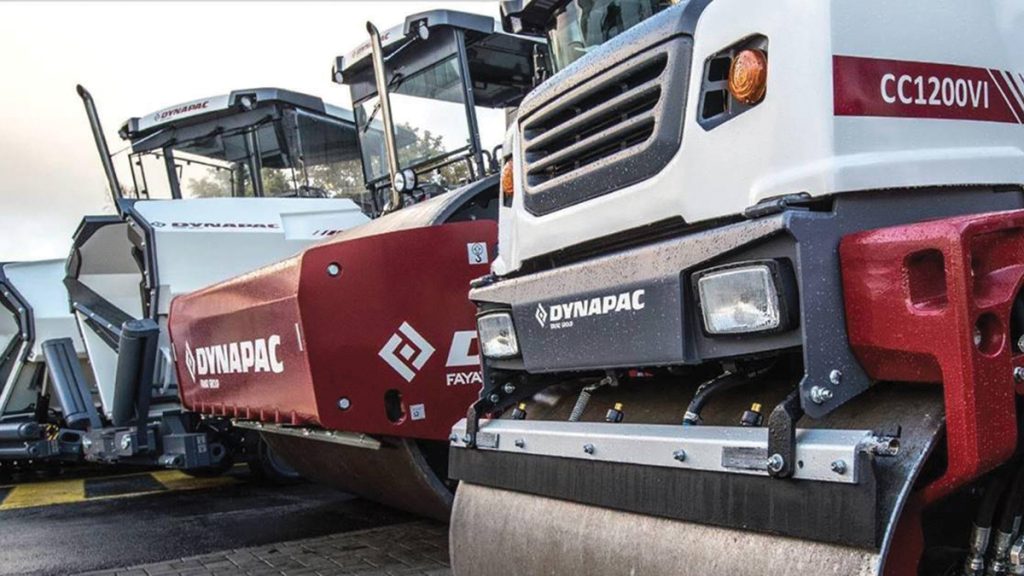 Dynapac Pneumatic Roller CP275
In layman language, this is the tool that gives the finishing touch to the asphalt. A perfect result depends on the performance of the roller and on the skills of the operator. This machine comes with a compaction width of 2,370mm and a maximum operation mass of up to 30,000kgs. It is ideally suited for a wide range of high-quality applications. In addition, the hydraulic propulsion system increases reliability and reduces maintenance costs.
Dynapac's Pneumatic Roller is built on a hydraulic transmission system, which simplifies steering and on-off operations. It is a single pump, single motor transmission system with steady speed adjustment and poses no impact on road material. Compaction is precision work, especially compaction near the edges. Both sides of the CP275 tyres are wider than the frame, thus yielding excellent compaction performance, sparing customers the need for a small CC roller.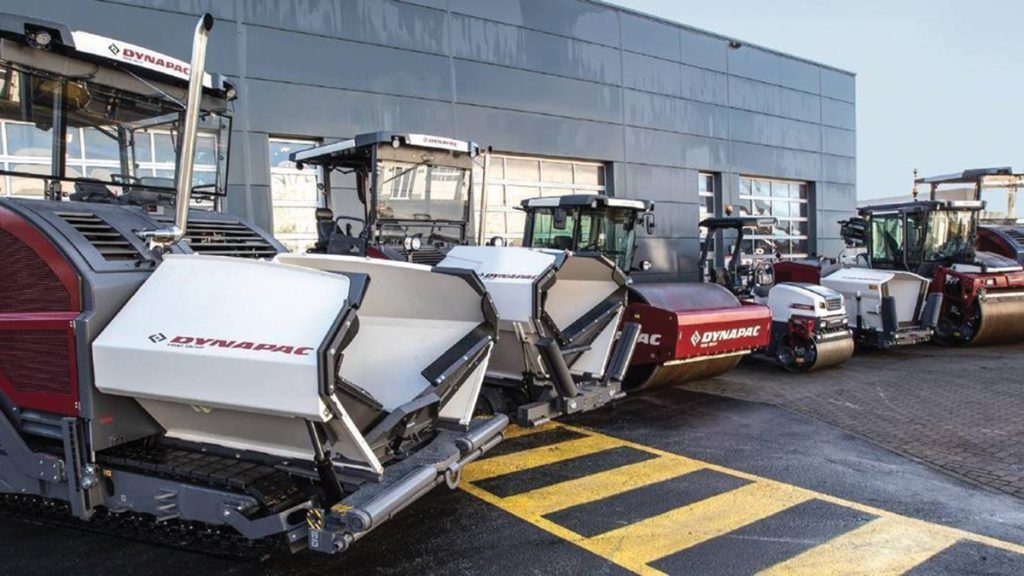 Dynapac Paver SD 2500C/CS
This machine helps pave the asphalt when building new roads or performing maintenance on old roads. To achieve the best paving quality there has to be a high-performance screed, smooth material flow and an efficient, powerful drive. The paving quality is measured in compaction, evenness, and profile – the Dynapac SD paver range does all of the above.
The intelligent control system in the PaveManager 2.0 combined with the new 7" display provides an excellent monitoring of the complete paving process and ensures an optimal material flow. It also provides real time paving parameter overview, paving parameter memory function and automatic crown and slope settings. Combined with additional sensors, PaveManager 2.0 can also display real-time layer thickness and working width data. The Dynapac SD tracked pavers come with the safe impact system™ – a hydraulic anti-shock push roller that avoids the typical marks on the surface due to truck docking. The system also extends the docking length and provides flexibility when working with different truck models.