Per Lorentzon, Commercial Manager for Market Area Africa at Volvo Construction Equipment, speaks to Plant & Equipment about regional demand for the manufacturer's heavy-duty haulers.
Heavy-duty haulage represents big business. According to data published by Transparency Market Research, the global off-highway truck market registered a value of more than $783 billion in 2021 and is expected to reach an eye-watering $1.3 trillion within the coming eight years. With an impressive compound annual growth rate (CAGR) of 5.1% forecast for the period 2022-31, off-highway trucks look set to remain in high demand for the foreseeable future.
These super-strength behemoths are particularly important to markets in Africa, especially those built around the continent's wealth of natural resources. In South Africa, for instance, the mining industry contributed approximately $12.8 billion to the nation's gross domestic product (GDP) in 2021, while mergers and acquisitions in the country related to this industry surpassed $9 billion in 2022, according to figures released by Statista. With similar economic focuses in markets such as Angola, Democratic Republic of the Congo (DRC), Ghana and others, it's no wonder off-highway trucks are in perennial demand.
With an enviable track record in Africa stretching back decades, Volvo Construction Equipment supplies high volumes of off-highway trucks to markets across the length and breadth of the continent. Per Lorentzon, Commercial Manager for Market Area Africa at Volvo CE, certainly seems satisfied with his team's regional performance during the past year.
"2022 has been great for Volvo CE in Africa," he tells Plant & Equipment. "It has been a record year in terms of the total market, and our performance has been strong – especially for articulated haulers. We are the leader in this segment, with more than 50% of the market share. In the mining segment especially, production is high, driven by high commodity prices and demand for rare earth materials used in electromobility and renewable energy technologies. We have helped many mining companies both to renew their fleets and expand them to increase output.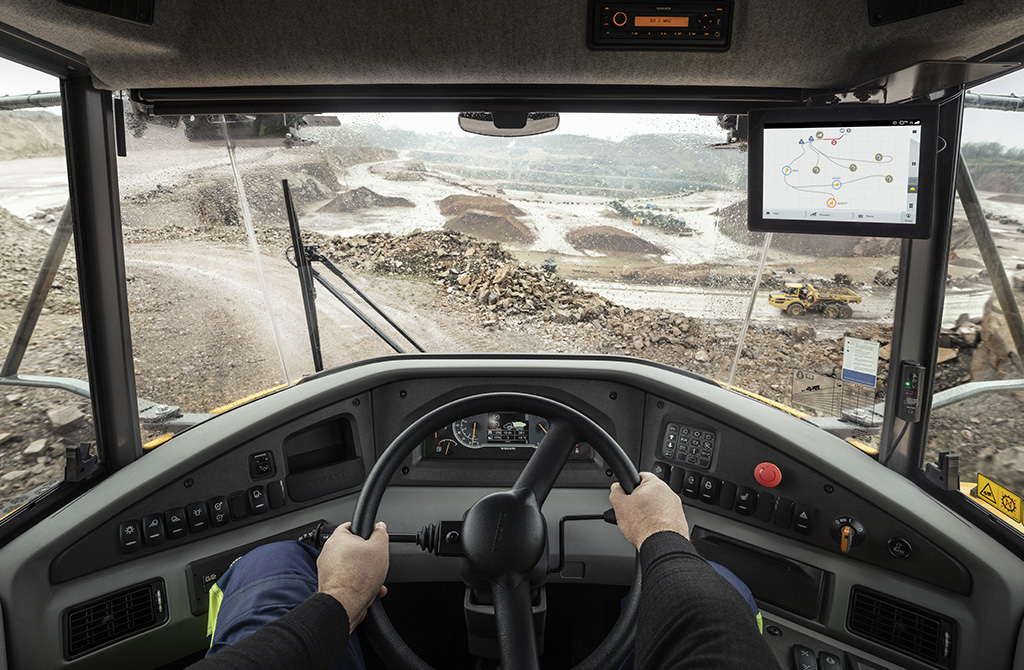 "So, we have sold many Volvo A40G, A45G and A60H articulated haulers for mining," Lorentzon continues.
"These larger models are always popular, but we have seen increased demand for the A60H in particular. With a 55-tonne payload capacity, the Volvo A60H is the largest articulated hauler on the market and can help increase both productivity and flexibility within a fleet. We have even seen some customers looking to replace their rigid haulers with A60H articulated haulers, as they add flexibility to a fleet and have greater off-road capabilities. The articulated hauler concept offers excellent traction on steep gradients and in slippery conditions, which can help customers to continue operating safely and productively throughout the rainy seasons."
In terms of the markets driving demand for Volvo CE's articulated haulers, Lorentzon says that mining is playing the greatest role at present, citing South Africa, Angola, DRC and Ghana as particular highlights. "Naturally, we have also sold smaller-sized articulated haulers – mainly the A30G – into the municipality, waste and recycling, and construction segments," he adds.
So, what are Lorentzon's expectations for the coming 12 months? While he concedes the segment cannot continue to grow at such a steep trajectory indefinitely, he remains buoyant about Volvo CE's prospects in Africa. "We renewed many fleets in 2022," he says. "The outlook for the global economy in 2023 is a bit hard to predict, so demand might be slightly down. However, overall, we feel very optimistic.
"Volvo CE is well known in Africa as the originator of the articulated hauler concept, and we are still the market leader many years later," Lorentzon concludes. "To maintain that position, we focus a lot of effort on the future development of the product itself, along with the footprint and capabilities of our dealer network and logistics set-up. Customers appreciate that we are continually investing and adding services to be their number-one choice for uptime, productivity and profitability, so that will stand us in good stead for 2023 and beyond."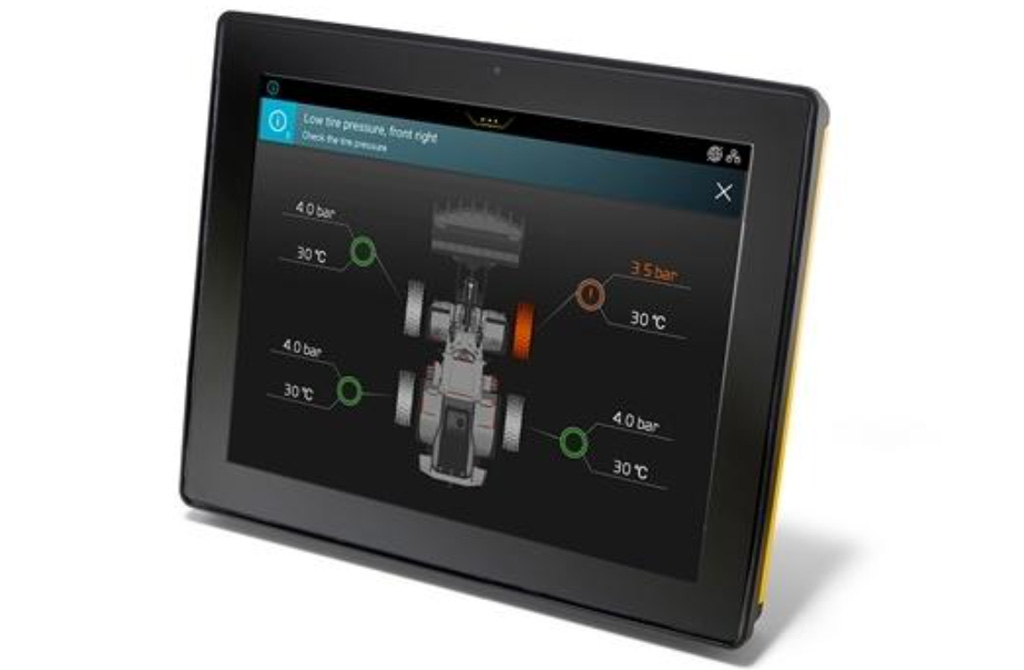 ---
Spotlight on innovation
The Volvo brand has been synonymous with innovation for nearly a century, especially when it comes to safety. From the three-point seat belt to the roll-over protection system (ROPS), the manufacturer has been responsible for countless life-saving inventions within the automotive sector, and Volvo CE is no different.
"We have been rolling out more advanced services in the shape of Volvo Co-Pilot with Haul Assist to help customers increase their safety, uptime and productivity," explains Lorentzon. "The key features are On-Board Weighing, our Tire Pressure Monitoring System and Connected Map.
"As well as the desired route, the map function informs the operator of the location of other machines and personnel on site, reducing congestion and improving safety," he continues. "It also issues speed limit notifications when necessary to remind operators to keep to the recommended speed for safer operations."
On-Board Weighing, meanwhile, is designed to eliminate dangerous overloading, improving safety and decreasing unnecessary fuel consumption and wear. "This system provides real-time payload information to the screen in the cab and uses external lights as a visual guide for the operator to indicate when the nominal load has been reached," says Lorentzon. "It also enables remote monitoring of productivity."
As for Volvo CE's new Tire Pressure Monitoring System, Lorentzon adds: "It gives operators an instant and
safe indication that tires are functioning within the correct parameters. Via the 10-inch Volvo Co-Pilot touchscreen display in the cab, operators can see real-time information on tire pressure and temperatures, both as nominal values and percentages. They also receive visual alerts if there are inconsistencies in pressure
or temperature, indicating which tyres to keep under observation and when to take action."