Volvo Trucks South Africa is offering its most popular extra heavy trucks in its electric line-up: the Volvo FH, the Volvo FM, and the Volvo FMX.
Volvo Trucks South Africa has officially launched its electric truck range in South Africa. The electric truck line-up will be available in truck tractor or rigid configurations, from 4×2 to 8×4, giving it the industry's most extensive portfolio of zero exhaust emission trucks.
"Volvo Trucks has been committed to social, environmental, and economic responsibility since the start of our company," says Waldemar Christensen, Managing Director of Volvo Trucks South Africa. "Now, protecting the environment is the biggest challenge we face. The Volvo Group is a leading force in the shift towards the electrification of the transportation, mobility, and equipment sectors, making a real impact on our customers' efforts to reduce their carbon footprint."
In total, the Swedish truck manufacturer has sold almost 5,000 electric trucks since 2019 in about 40 countries. Volvo's ambition in the field of sustainability from a customer and societal perspective is to reach, 100% safe, 100% fossil-free and 100% more productive solutions. This includes reducing CO² emissions by 50% by 2030 and being completely fossil-free by 2050.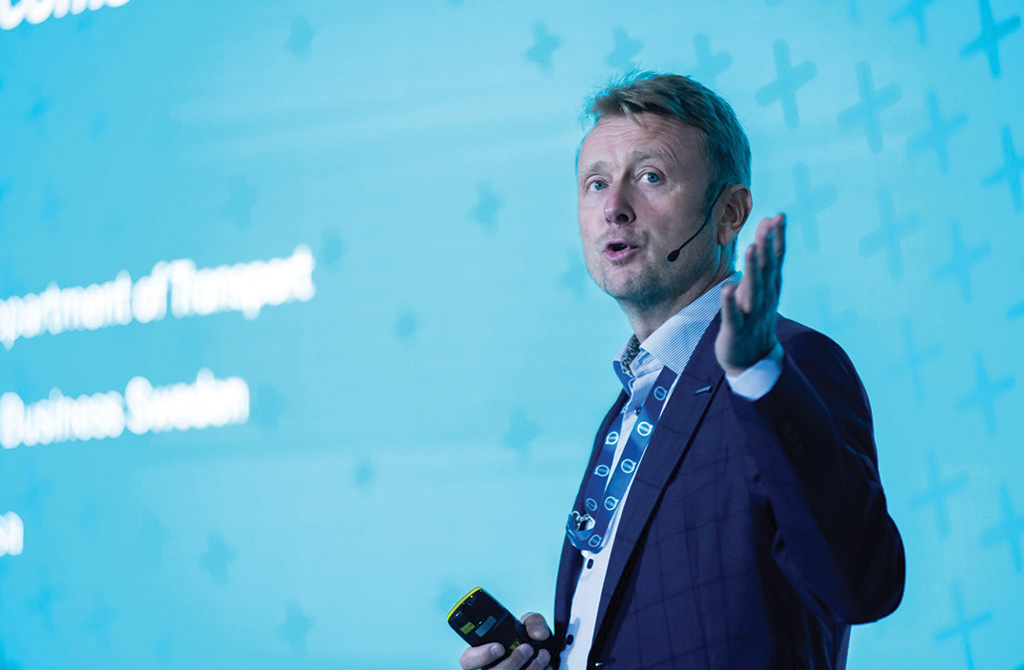 First movers
Christensen said the company was pleasantly surprised by the amount of local interest in its electric trucks, and that the first movers in South Africa are companies that value their environmental impact and already have programs to reduce emissions.
"The size of the company is largely irrelevant. Transporters can see that electric drivelines are going to play a bigger role in our near future, and many want to get early exposure on how the technology works in real operations so they are positioned well for the shift," says Christensen. "There is also no single silver bullet transport solution that can address all the fleet owner's requirements. Therefore, Volvo Trucks offers battery-electric, fuel-cell electric and internal combustion engine trucks running on renewable fuels under its three-pronged approach. We believe electrification will happen segment by segment and region by region."
Locally, the first electric FM 4X2 Tractor was presented to valued Volvo customer, KDG Logistics. The company will use the truck in its operations to move new passenger vehicles between factories/storage facilities and the Durban Port.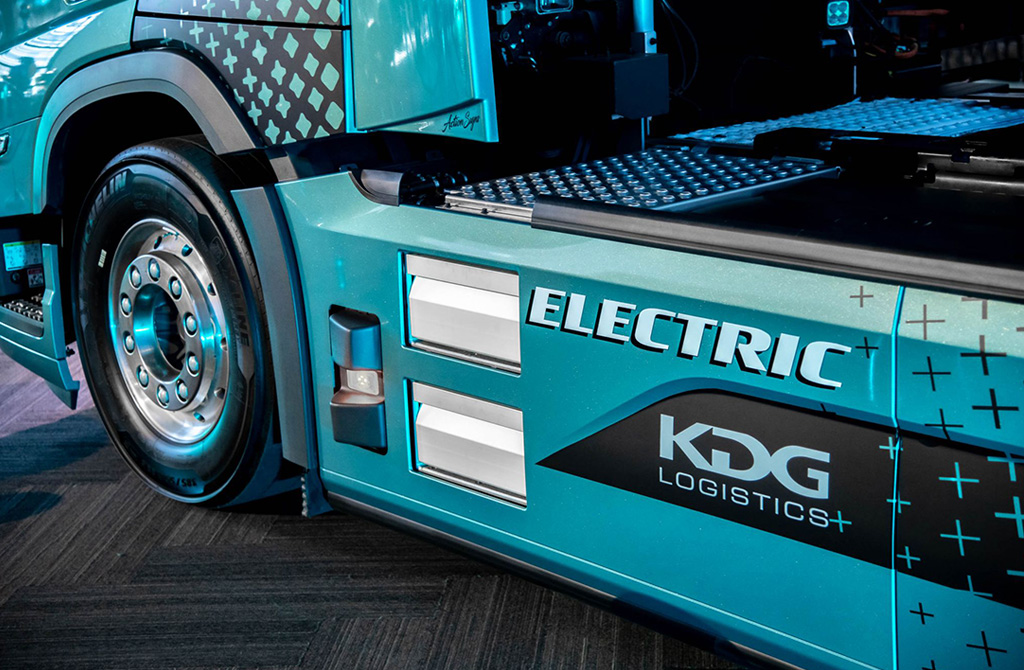 "Our move to electric trucks was driven by our objective to be more efficient in every aspect of our business," says Abdool Kamdar, KDG Logistics' Manager of Decarbonization and Net Zero. "We believe what sets us apart from our competitors is the fact that we focus on operational and environmental efficiencies in our business, which includes steps to lessen our impact on the environment and enhance safety for all road users."
Kamdar explained that the company wanted to be one of the first movers on battery electric trucks to gain experience, knowledge and operational miles in the first generation of these units, to fully understand and take advantage of future efficiencies as the technology develops and expands. The KDG Group has a longstanding relationship with Volvo Trucks and has 175 diesel units in its fleet already.
"We have been a 100% Volvo Trucks fleet since 2015, and that is because we believe that the trucks are inherently designed to be the safest possible trucks on the road, but at the same time they are the most operationally efficient from a reliability and fuel consumption point of view," explains Kamdar. "So, it comes down to understanding what the brand can deliver from past experiences and building on that for a more sustainable future, and to bring our customers more value mile after mile."
Global technology, locally applicable
Eric Parry, Volvo Trucks South Africa's sustainable Solutions Manager, said the trucks have been designed, developed and built to handle any major commercial operation that South African companies need to deal with.
"Our trucks are designed to handle high temperature ranges and a variety of operational conditions. With a driveline that has 490kW or power and 2400Nm of torque, it will not struggle on the hills," says Parry. "One of the main advantages of going electric is that it provides drivers with a silent and vibration-free ride while delivering smooth and massive power."
Depending on the model, two or three electric motors combined with an I-Shift gearbox adapted for electromobility provide a smooth and powerful driving experience. The massive power of up to 490kW/665hp is handled by a unique traction control system also developed to master slippery surfaces. Different drive modes are available to set the desired performance, comfort and energy usage levels. When fitted with six battery packs, depending on the application, it has 378kWh of energy, ensuring sufficient range for most regional haul assignments.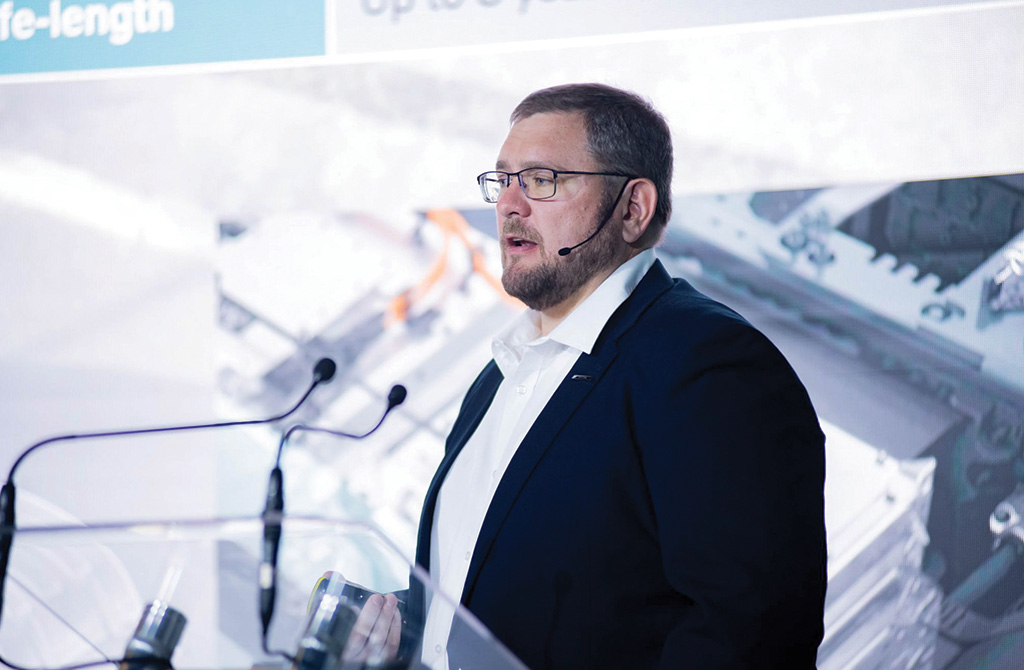 The electric driveline also makes manoeuvring in tight and challenging spots easy and controllable. The Volvo electric trucks are just as flexible as their diesel equivalents and can be built for virtually any task. And the absence of noise and emissions makes them perfect for night-time assignments.
Volvo's electric trucks also meet the same high crash safety standards as the company's other trucks and offer the same safety systems as the diesel models. "So, no adaptations were necessary before introducing the vehicles in SA. They have been homologated and continuously tested in real-life operations and we are happy to say that so far, all is going well," says Parry.
Support
At Volvo Trucks' major sites in South Africa, staff have been trained in the new technologies and tools and equipment acquired to support electric truck customers every step of the way. "Having this in place was a pre-requisite before any one of the vehicles touched rubber on our shores, for the ultimate benefit of our customers," says Christensen.
A Volvo electric truck will need to be serviced only once a year, so fleet downtime will be kept to a minimum. The company has also installed 120kW DC fast chargers at each of its main dealerships, primarily as a workshop tool, but also to support demo vehicles if needed. The batteries and the overall condition of the trucks are constantly monitored to allow any measures that need to be taken during the next service visit to be identified in good time.
"Unlike a passenger car, a commercial vehicle is worked hard. So, while the servicing requirement will reduce, the vehicles will still need maintenance and repair. But our focus is going to need to shift more toward services that can support the customers' business to become more efficient, productive and safer," says Parry.
When approached by customers who wants to make the move to electric trucks, Volvo Trucks uses specialised simulation tools to model a fleet's operations and then advises them on whether the proposed route or application is feasible.
"We also use this to advise on ideal charging locations, route planning, traffic information, topography and more. We are also making a customer version of this available within Volvo Connect that will allow customers to check the feasibility and challenges of routes on their own," explains Parry. "With us, going electric can be a straightforward process. We'll look through your objectives, needs and routines and help you turn them into a transport solution. As well as defining the best charging setup, we're on hand to make sure that you get exactly the right trucks and services to match your requirements for productivity and performance through to the day-to-day planning and administration of your business."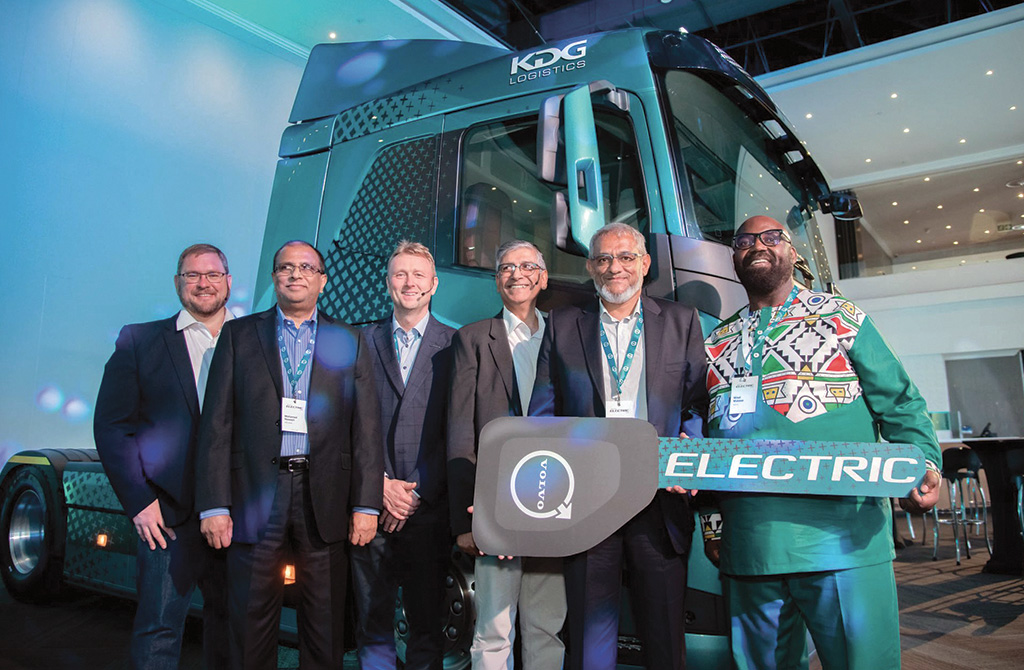 Range and charging infrastructure
The Volvo electric truck' range is up to 300km, enough for most city and regional applications. However, the trucks can cover up to 500km during a normal workday if a top-up charge is added, for example during the lunch break.
Volvo's electric trucks can be charged with an AC charger (for example a charging box) at up to 43kW and with a DC system (stationary charging station) with a capacity of up to 250kW. Using a 43kW AC charger, it takes around nine hours to fully charge the batteries. With a 250kW DC charger, the charging time is reduced to approximately two hours. The battery can be charged more quickly up to 80% capacity, in just the same way as a smartphone, because the charger slows down towards the end of the process to protect the battery cells.
The electric trucks use lithium-ion batteries produced at the Volvo battery assembly plant in Ghent, Belgium. The extra heavy electric trucks will initially be offered with five or six battery packs. Each battery pack has a total energy of 90kWh, which means either 450kWh or 540kWh of total energy. Each battery weighs approximately 500kg.
The question on everybody's minds in South Africa is a lack of a consistent supply of electricity and how operators can work around this challenge to efficiently operate electric trucks.
"In a way, we believe it is all down to planning," says Parry. "Operators will have the necessary tools to plan their charging options according to their workload and routes, even though there is load shedding. In addition, most of the first movers already have some sort of off-grid power solution and in a lot of cases, they can be upgraded to supplement grid charging."
Parry explained that at this stage, the electric trucks are mostly aimed at regional distribution customers. In most of those cases, they return to a home base at some point in the day. This is usually the point where charging makes the most sense. So public charging is not as relevant for these operations. Having control of their own charging allows customers to fix their costs of energy.
"As a company, we are not bringing a specific charging solution but are working with locally based suppliers who can install, maintain, and manage chargers. We are going to be able to offer charger financing through Volvo Financial Services if required," adds Parry.
The lifetime of a battery will be determined by many different factors, like how much energy is cycled through the battery. Volvo Trucks has a service contract that not only covers service and maintenance for the truck but also ensures that the batteries are functional throughout the contract period.
Driving force of electromobility in South Africa
Many companies are formulating ambitious CO² goals as stricter carbon emission regulations are implemented across the world, as well as the desire for better air quality and less noise, especially in large urban areas. Another important driver is transport efficiency. Electric trucks can make deliveries at night and in off-peak periods and can access more locations than their diesel counterparts, including the inside of buildings. According to Christensen, South Africa is expected to be a low volume market at the start.
"We need to get the necessary support from the government to help customers transition to electromobility, both in a reduction in import duties and in terms of technical allowances for carrying more weight. Until that happens, we are not going to see mass adoption," Christensen continues. "Ultimately, we hope to assemble electric trucks locally at our Durban plant.".