Premier industry event to feature Saudi Infrastructure Summit, organized by dmg events and Saudi Contractors Authority (SCA)
Inaugural Saudi Water Expo supports the delivery of additional water resources prompted by economic diversification, population growth and urbanization
Running from 11 to 13 September, the event features new country pavilions, including Egypt, China, UAE, Qatar, Italy, Türkiye, Germany and India
Saudi Arabia's Vision 2030 is propelling a momentous transition towards a sustainable future, prioritizing infrastructure and urban planning as key components of its transformative goals. Supporting these ambitious goals, Saudi Infrastructure Expo, held in Riyadh from 11 to 13 September 2023 at the Riyadh International Conference & Exhibition Centre, will convene local and international suppliers & manufacturers and source the necessary products to transform the country's infrastructure landscape.
The three-day event will serve as a crucial meeting point for government bodies, giga projects, contractors, developers, project owners, consultants, architects, utilities service providers, tech giants and procurement professionals, among other stakeholders.
Returning for its 2nd edition, the Saudi Infrastructure Expo will be co-located with the inaugural Saudi Water Expo, the only event dedicated to the water industry in the Kingdom as well as the Saudi Infrastructure Summit, a two-day exclusive high-level gathering of thought leaders, industry experts and practitioners focused on delivering the ambitious Vision 2030 and catalyzing a transformational shift in Saudi Arabia's infrastructure and water landscape.
"Building upon the resounding achievements of the previous edition, Saudi Infrastructure Expo is bigger, better and more impactful this year, representing a score of infrastructure sectors and building on the success of its first edition in 2022," said Muhammed Kazi, Vice President – Construction at dmg events. "This achievement has led for our successful collaboration with SCA, which will drive innovation and collaboration in the realm of infrastructure development."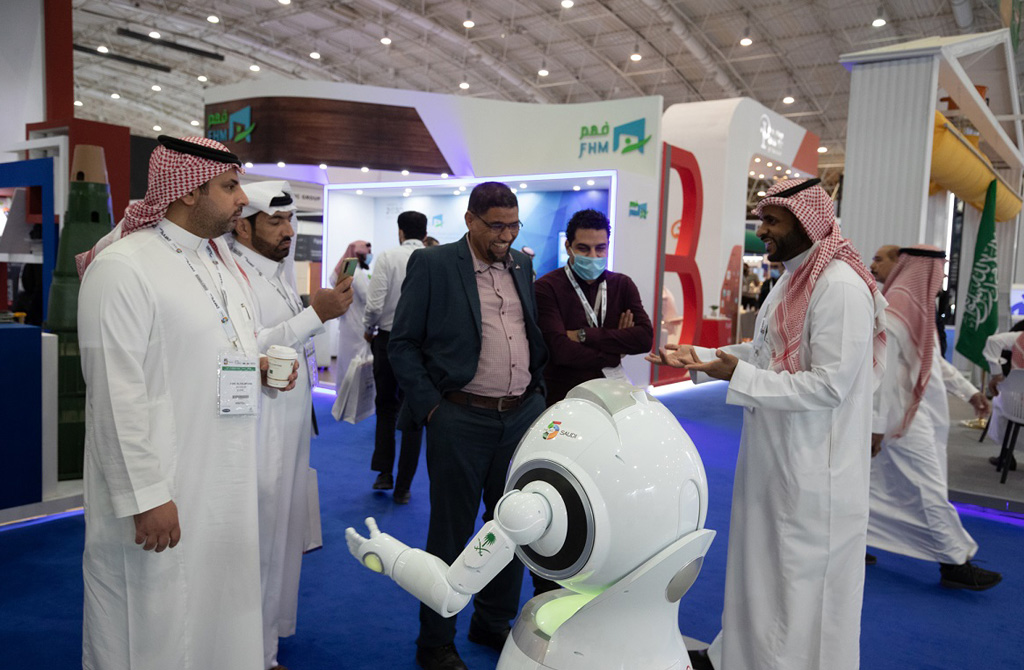 Over 200 companies will be exhibiting at Saudi Infrastructure Expo and Saudi Water Expo from 22 countries, including Saudi Arabia, Germany, Italy, Singapore, Jordan, the US, the UK, Malaysia, etc., under product sectors, including urban connectivity, utilities, smart technology, desalination, water technology and waste management, among others. This year's edition will host 8 country pavilions, namely Egypt, China, UAE, Qatar, Italy, Türkiye, Germany and India.
Local companies such as Abdullah Al Jared Trading Co., a company specializing in the manufacturing of water pumps; Samnan Holding Group, active in the field of water sector products; and Al Rawaf Contracting Company, specializing in general contracting, construction and infrastructure development, will be exhibiting for the first time at the event, showcasing industry excellence as well as innovative and progressive products and services. Prominent names from Saudi Arabia's infrastructure and water landscape will debut at this year's event, including Al Bawani, ENGIE, TASNEE, Saudi Pan Kingdom Company (SAPAC), White Helmet and Enowa by NEOM.
International exhibitors including China's Quanzhou Hongshengxing Engineering Machinery, a leading manufacturer of excavator/dozer undercarriage parts; Norway's Isiflo, a specialized producer of brass and composite fittings for plumbing and gas; Oman-based Panel Tech International, a leading manufacturers of PIR, PU & rockwool sandwich panels, profile sheet & Z purlins; UK's Platipus Anchors, specialized in designing, manufacturing and supply of Percussion Driven  Earth Anchors (PDEA); AL Dousor International Company from Germany; India's Garware Technical Fibres, leading players in the technical textiles sector; Egypt's Hassan Allam Holding, specializing in engineering and construction, investment and development; Türkiye's Hatboru, a leader in steel pipes for drilling projects, will present cutting-edge products & services and innovative solutions at the Saudi Infrastructure Expo.
Commenting on their participation as the Platinum Sponsor at the Saudi Infrastructure Expo, Salih Al Harbi, CEO at Saudi Pan Kingdom Company (SAPAC) said: "Saudi Infrastructure Expo serves as a platform to unveil our cutting-edge projects and technological advancements, highlighting SAPAC's unwavering commitment to building a stronger, more interconnected Saudi Arabia. We embrace this opportunity to collaborate with fellow industry pioneers, explore new possibilities and contribute to the nation's vision of progress and prosperity by participating at the event."
Saudi Water Expo drives water projects forward
In support of the Kingdom's plans for $80 billion worth of water projects in line with the national water strategy under Vision 2030, Saudi Water Expo will host leading companies in the water sector and showcase their products and services. The event will provide attendees with an opportunity to see first-hand the latest in water supply solutions, water technology, drainage systems, sewage water technology, water treatment, desalination plants, soil protection, water management, recycling, and drilling technology.
Saudi-based National Water Works Company, a company specializing in designing, supplying, installation and providing after sales services for complete water pumping systems; and Al Watania for Industries Company, a leader in packaging products and building materials, among others, will showcase the latest innovation in the water sector.
Some of the international companies participating at the Saudi Water Expo include Carbon Activated Corporation and Electrolytic Technologies Systems from the US; Singapore's Kalimati Carbon Company; TMPMAX CANADA from Canada; Cambi from Norway; India's Modular Tanks Private Ltd. and Swam Pneumatics Private Ltd.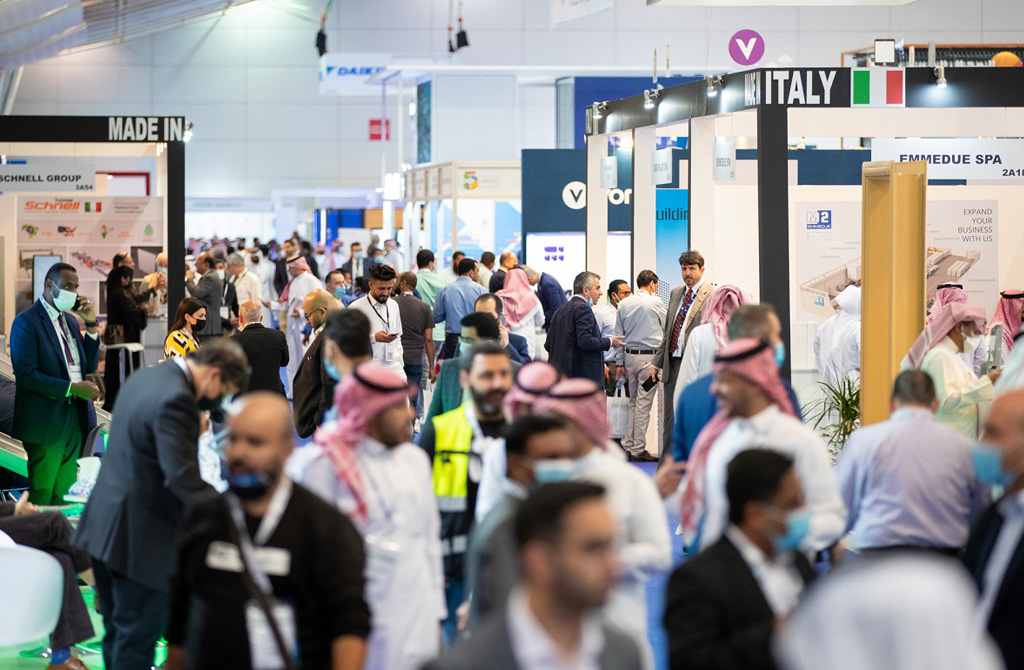 Saudi Infrastructure Summit and Industry Talks promote knowledge transfer
Also coming back stronger this year is the Saudi Infrastructure Summit, organized by dmg events and Saudi Contractors Authority (SCA), as well as the Industry Talks.
The Saudi Infrastructure Summit presents strategic discussions involving ministries, policy makers, investors, and industry leaders. Some of the highly anticipated topics to be discussed will include bridging infrastructure gaps headed by Paul Mckeown, Chief Executive Officer, HanmiGlobal; Mark Dyson, Director, Head of Infrastructure, Turner & Townsend; Abdulelah Alsheikh, Country Director – KSA, Jacobs; Discussions surrounding sustainable seawater desalination and improving the efficiency of the circular water economy headlined by Julio de la Rosa, Water Solutions Director, Acciona; Dr. Tariq Nada, VP Water, ACWA Power; PPPs in the water industry, with speakers Abdullah Bin Tuwaym, VP – Transaction Management, Saudi Water Partnership Company; Mohammed ALGhamdi, Infrastructure Director – Water, Diriyah Company; Gerry O'Toole, Director of Water, Jacobs.
The Industry Talks, open to all visitors, will provide technical knowledge and practical insights focused on the infrastructure and water industries. Discussion will include adaption of BIM in the changing role of quantity surveying featuring Laeeq Hassan, Chair, RICS KSA Advisory Board; Advancing wastewater treatment facilities to tackle ground-level challenges headlined by Maarten Kanters, Managing Director, Cambi Invest and Andy Xiao, Managing Director – Greater China & Vice President – APAC, Beyond Limits.
The event is supported by Platinum Sponsor SAPAC; Gold Sponsor Enowa by Neom; Silver Sponsor ENGIE, Saudi Arabian Amiantit Company (Amiantit), TASNEE and WhiteHelmet.
The Saudi Infrastructure Expo and co-located Saudi Water Expo are free to attend for trade and industry professionals. Visitors under the age of 18 will not be permitted. To register, visit: https://www.saudiinfrastructureexpo.com/  | https://www.saudiwaterexpo.com/