Time to celebrate! Today it's 30 years since Volvo Trucks introduced the Volvo FH, the company's most sold truck ever. From its start, Volvo's flagship model has been characterized by its distinctive exterior and interior design, superb driver comfort and technically advanced efficiency and safety solutions.
Volvo FH is one of the industry's most successful models ever with nearly 1.4 million trucks sold, in around 80 markets all over the world. New from the wheels up, offering excellent driveability and fuel efficiency, the Volvo FH quickly came to represent a completely new standard in truck driving when it was launched in 1993. 30 years later, Volvo FH is truly iconic.
"Volvo FH is the perfect representation of a customer focused mindset and a model that has been pushing the boundaries for 30 years. In all crucial areas like driver comfort, fuel efficiency, safety and productivity, we have never stopped improving this truck. I'm very proud that today our customers can order the Volvo FH as electric, gas-powered and diesel," says Roger Alm, President of Volvo Trucks.
A groundbreaking innovation leader from the beginning
Volvo FH has been and remains an innovation leader. It was launched with a totally new chassis, using a design that facilitated flexible solutions for different transport applications. The groundbreaking driveline had a completely new 12 litre engine (16 litre for the Volvo FH16) and the all-new cab offered outstanding aerodynamics and driver comfort.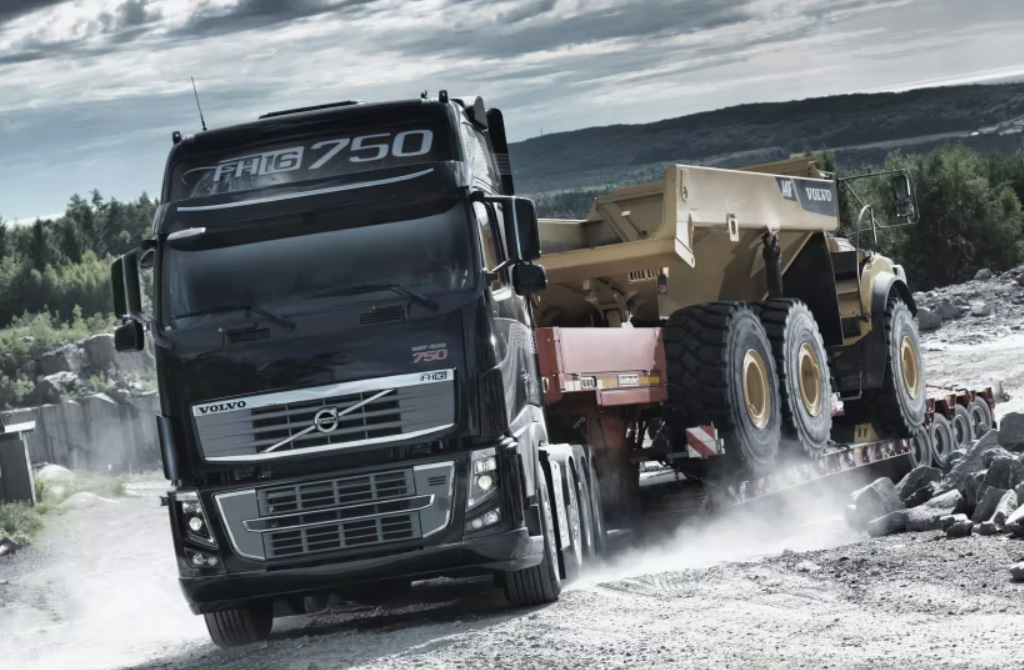 The innovations have continued through the years, always with the Volvo values of safety, quality and care for the environment as the starting point. Innovation milestones over the past three decades include the driver's airbag, the automated gearbox solution I-Shift and Volvo Dynamic Steering, which provides effortless steering and great manoeuvrability.
On the exterior design side, the rear-view mirrors with a unique slim design that gives better direct vision for the driver, and the V shaped headlamps, offering both improved visibility and comfort for the driver while giving the truck its distinctive appearance, are two examples of how Volvo technology and design are used to add valuable benefits for the driver.
"The first-generation Volvo FH was a game changer that totally transformed the concept of a modern truck. Since then, we have continued to set new standards in trucking and launched five further generations of this truck. Our success formula has been to make use of the very latest technology in a way that always adds clear benefits for our customers and drivers. As proof of our successful continuous improvement efforts and constant evolution, I'm very proud that Volvo FH is the only truck that has been selected 'International Truck of the Year' three times," states Ylva Dalerstedt, Long Haul Segment Manager at Volvo Trucks.