TABE Hammers, Galen and MB Crusher tell James Morgan how they are capitalising on the vast untapped potential within Africa's equipment attachments market.
From road construction to mining, and pretty much every segment in between, attachments represent an attractive option for operators and contractors looking to achieve the best possible value from their existing fleet of machinery. It's therefore no wonder that so many manufacturers are keen to grab a slice of this multibillion-dollar industry – especially in African markets.
Researchers at Fact.MR anticipate the global market for equipment attachments will achieve a compound annual growth rate (CAGR) of 2.4 percent from 2020 to 2030, reaching a combined value in excess of $6.7 billion by the end of this period. The upwards trajectory of development across Africa is likely to be even steeper, with the continent's construction market predicted to register a 7.5 percent CAGR during the period 2022 to 2027, according to Mordor Intelligence.
Amaia Romero Rubio, Export Area Manager at TABE Hammers, is certainly aware of potential offered by African markets. "We have been collaborating with distributors in countries such as Namibia and Algeria for many years," she tells Plant & Equipment. "More recently, we have started to supply hammers to additional markets, including Madagascar, Angola, Mauritania, Cape Verde and Morocco."
Founded in 1968, Spain-headquartered TABE Hammers has more than half a century of experience in the construction, demolition, recycling, mining, forestry and agriculture sectors. Although probably best known for its hydraulic breakers, the manufacturer produces an array of machinery accessories ranging from crusher and screening buckets to materials handling and demolition grapples. It's therefore no surprise that the firm is keen to continue growing its presence in Africa.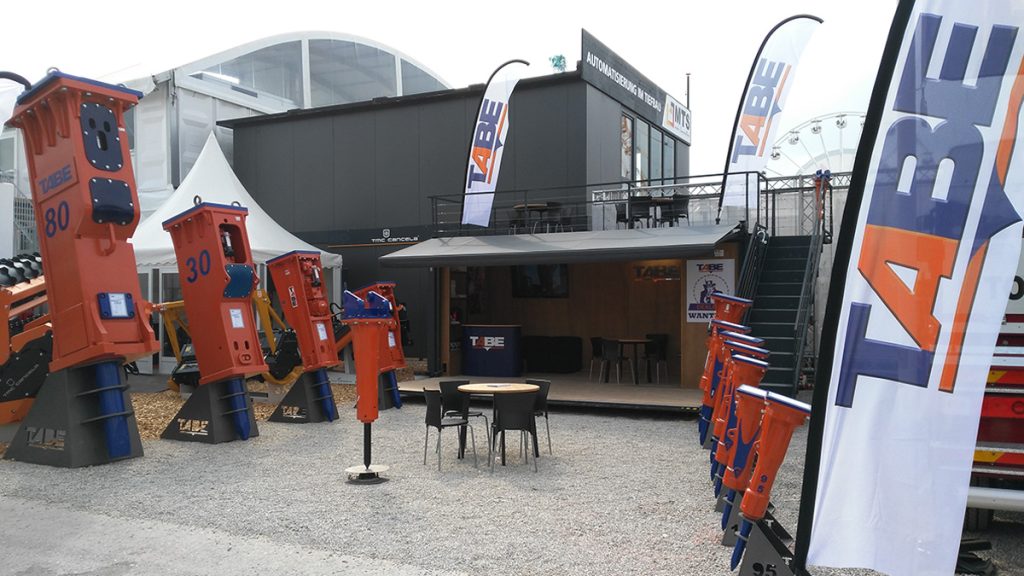 "South Africa undoubtedly has enormous potential for this type of machinery," says Rubio, adding that her team is now working to establish a footprint in markets such as Nigeria and Egypt, where the company has had no presence previously.
As a relative newcomer to Africa's construction sector, Turkey-based Galen is best known for the manufacture of bucket attachments. Orkun Batuhan Yildiz, the company's Sales and Marketing Manager, appears buoyed by his team's early performance on the continent so far.
"Galen has begun to gain popularity in countries such as Kenya, Ghana and Nigeria," he explains. "Generally, companies that want to obtain high-quality attachments at affordable prices – such as mining operators – prefer our products. We made our first export to the region earlier this year."
Italy-headquartered MB Crusher, meanwhile, which has been manufacturing crusher buckets and equipment accessories for more than two decades, is active across a broad range of markets. The family-owned business boasts seven international subsidiaries, logistics centres across multiple continents, and a comprehensive network of authorised dealers to deliver service support around the world.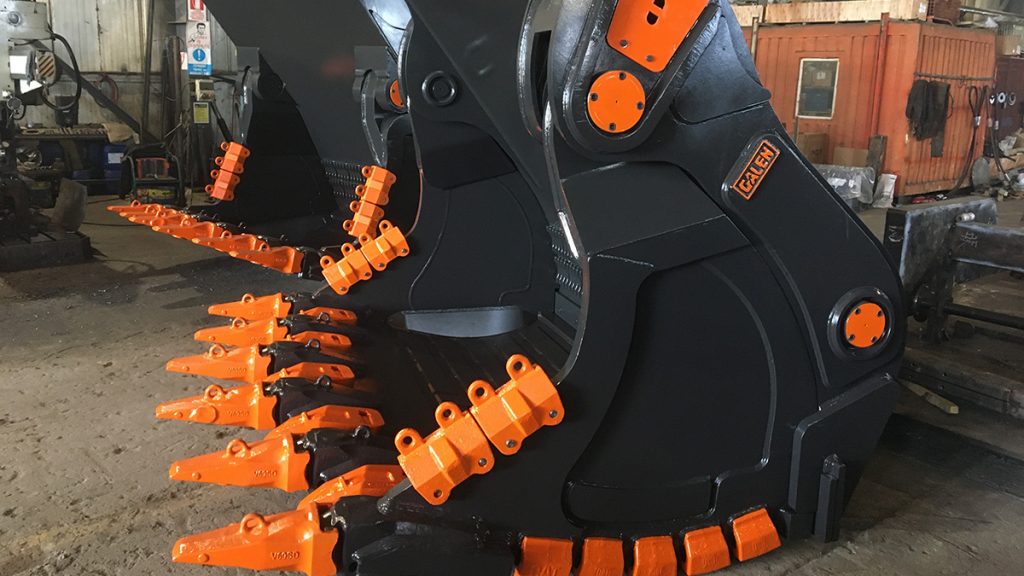 "Since the very beginning, MB Crusher has been providing solutions for construction and mining sites all over Africa," a spokesperson from the manufacturer's Press Department explains. "We like to calculate turnover differently – not only in terms of money. We measure turnover in terms of how quickly we conduct our operations, how fast we can deliver to our clients, and how rapidly we can get them to work and earning money. The yield of those who are creating new infrastructure in developing areas, those who are rebuilding after natural disasters, those who are pushing harder to recycle more and more – this is what enables us to thrive and marks us out as a successful and growing business."
Covid-19 severely hampered the activities of attachment manufacturers operating in African markets, and the supply chain issues that continue to plague the continent's post-pandemic recovery certainly haven't helped matters. Even so, most within the industry understand that the region holds immense potential for companies that can weather the current storm.
"Since the beginning of the pandemic, it has not been the best time for sales in this area," says TABE Hammers' Rubio. "Maritime transport has been a major problem, but this is something that is improving, and we have a good feeling about the coming months.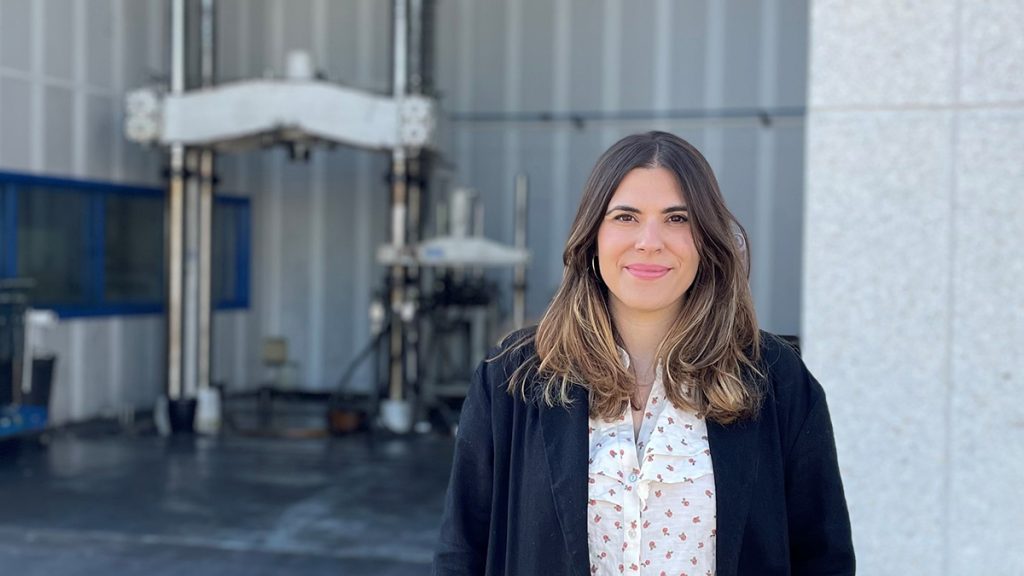 "We live in uncertain times but the African continent has many possibilities," she continues. "We have witnessed an increase in demand for our attachments during recent months, and we foresee a positive second half to the year. We are sure that good times are coming."
Of course, when it comes to equipment attachments, versatility is the name of the game. After all, these products enable operators and fleet managers to turn almost any machine into a Swiss Army knife.
"Our units can be attached to all kinds of heavy equipment," MB Crusher explains. "This means crushing operations can be carried out directly at the construction site, helping contractors to become independent from third-party suppliers and thus avoid delays and inflated costs beyond their control. MB Crusher products provide on-site independence. Users can perform crushing and screening operations in the remotest parts of Africa without having to undertake expensive and time-consuming transportation activities. This enhances both consistency and efficiency."
So, which are the most popular equipment attachments in African markets. Naturally, the answer depends on the country and applications in question, but TABE Hammers' Rubio tells Plant & Equipment that certain accessories are in perennial demand across the continent.
"In general, the greatest demand we see in Africa is for heavy breakers, the vast majority of which are compatible with machines weighing at least 30 tonnes," she explains. "Our most common models in Africa are the MT 20, MT 30 and MT 40. In addition, the MT 80 is an extra-large model specifically designed for the heaviest excavators operating in African markets – 60 to 100 tonnes. We also offer solutions for a range of other jobs through attachments such as crusher buckets, screeners, pulverisers, grapples, pedestal boom systems and more. Even though we are an established manufacturer, we are also able to design or tailor our accessories for specific types of work."
Yildiz says Galen is witnessing increased demand from mining, construction and infrastructure operations in Africa. "Our heavy-duty rock buckets and shovel buckets are popular among mining companies, whereas our shaft screener buckets and trapezoidal buckets are ideal for infrastructure projects," he explains. "We are seeing requirements for vehicle armouring from the defence industry, and the forestry sector is also placing orders for log debarkers, woodchippers and grapples.
"Heavy-duty buckets, loader grapples and ground-engaging tools such as teeth adapters are Galen's most popular attachments across African markets at present," he adds.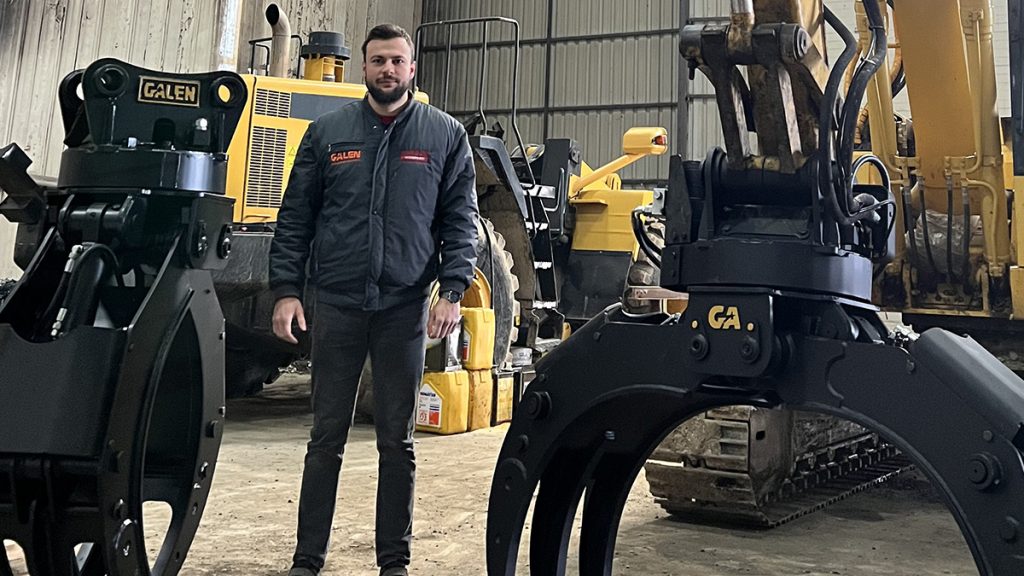 MB Crusher notes that it's difficult to identify which of its products are most sought-after with any degree of accuracy, due to the need to find the most appropriate solution based on their clients' existing equipment. "We have attachments suitable for any carrier. It's virtually impossible to pinpoint the most wanted products because we supply attachments in line with the types of equipment already present in our customers' fleets, matching them with units that are best equipped to simplify the jobs ahead.
"Popularity is, however, increasing across the board as MB Crusher units satisfy a very important need for company owners: to avoid downtime. Every time a machine is not working, either because it's in need of maintenance or repairs or due to a lack of materials, the company is losing money. Our attachments are designed to help avoid these situations. Our models feature centralised greasing points to facilitate on-site maintenance, they are sturdily built to ensure performance in every working condition, and they offer a wide range of applications."
With levels of demand for equipment attachments picking up across Africa, it's no wonder that manufacturers appear optimistic about their short-term prospects. But do they expect this situation to continue during the longer term, and how do they intend to capitalise on this trend over the coming months and years?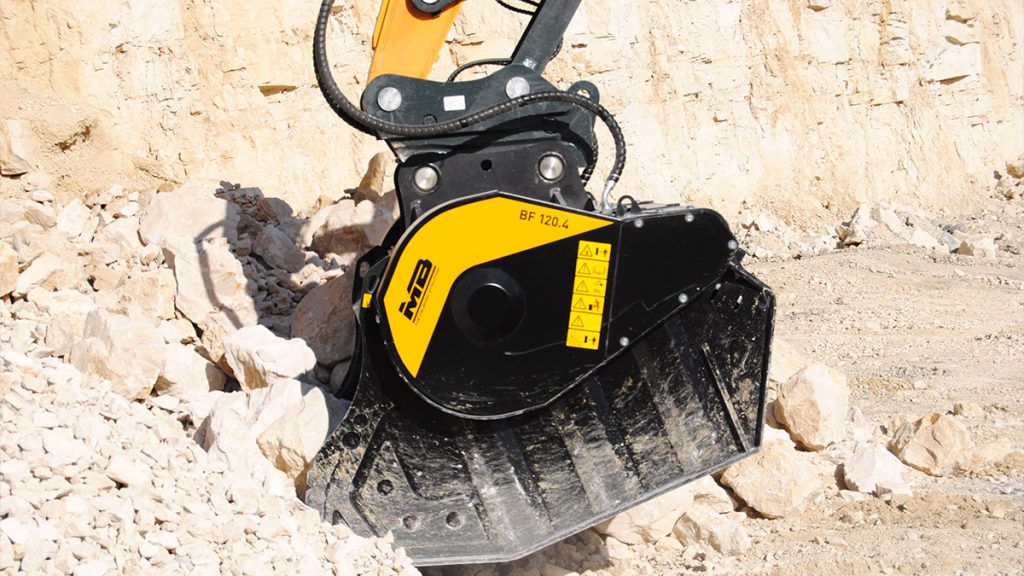 "In October, TABE Hammers will exhibit at bauma 2022 in Munich," says Rubio. "We plan to introduce an update to our iconic MT 375 model, which is compatible with five- to eight-tonne backhoe loaders and therefore common across all markets. The purpose of this update is to increase the power of the hammer while reducing consumption, thus achieving a more efficient product. We encourage all Plant & Equipment readers to come to our stand and see our hammers in situ."
For Yildiz and his colleagues at Galen, it's going to be a matter of catering to increased demand in a measured manner. "This year has been very busy for us," he says. "We think that our share in the African market will continue to increase rapidly, especially from 2023 onwards. Our only wish is to grow slowly and in a controlled manner because we are committed to establishing long-term relationships with customers across African markets."
For MB Crusher, the long-term strategy is simple. "We'll try to be on every job site," the company concludes.