Manitou's Morad Benayad, Bobcat's Nicolas Dumont and JCB's Andrew Boyers tell Plant & Equipment about current and expected levels of demand for backhoe loaders in Africa.
Small but powerful, versatile and dependable, the backhoe loader has revolutionised the construction industry since it was first introduced more than 75 years ago. Used for everything from minor demolition applications to large-scale infrastructure works, everyone familiar with this sector is sure to know a thing or two about these multifunctional masters.
According to Coherent Market Insights, the value of the global market for backhoe loaders stood at $2.67 billion in 2022 and is expected to register an impressive compound annual growth rate (CAGR) of 8.8 percent during the period 2023-30. This just goes to show how useful and valued these machines are.
Indeed, backhoe loaders have proved particularly popular in Africa – a continent replete with economic development programmes that are driving the widespread construction of highways, rail networks, air and seaports, and more. While the global pandemic temporarily halted many projects, the region's construction boom has regained significant momentum in recent years. In turn, its backhoe loader market looks set for continued growth after a rocky period.
Encouragingly, Nicolas Dumont, District Sales Manager – Africa at Bobcat, says post-pandemic demand for the manufacturer's backhoe loaders has been higher than initially anticipated. "Bobcat only entered the backhoe loader market in 2016, so we are a latecomer to this segment," he tells Plant & Equipment. "Our second-generation product, introduced in 2020, was extremely well received in Africa, and we see sales volumes increasing year over year. All our dealers understand the importance of this product in the compact segment of the market. To be a leader in this space, our dealers have to be successful with the backhoe loader."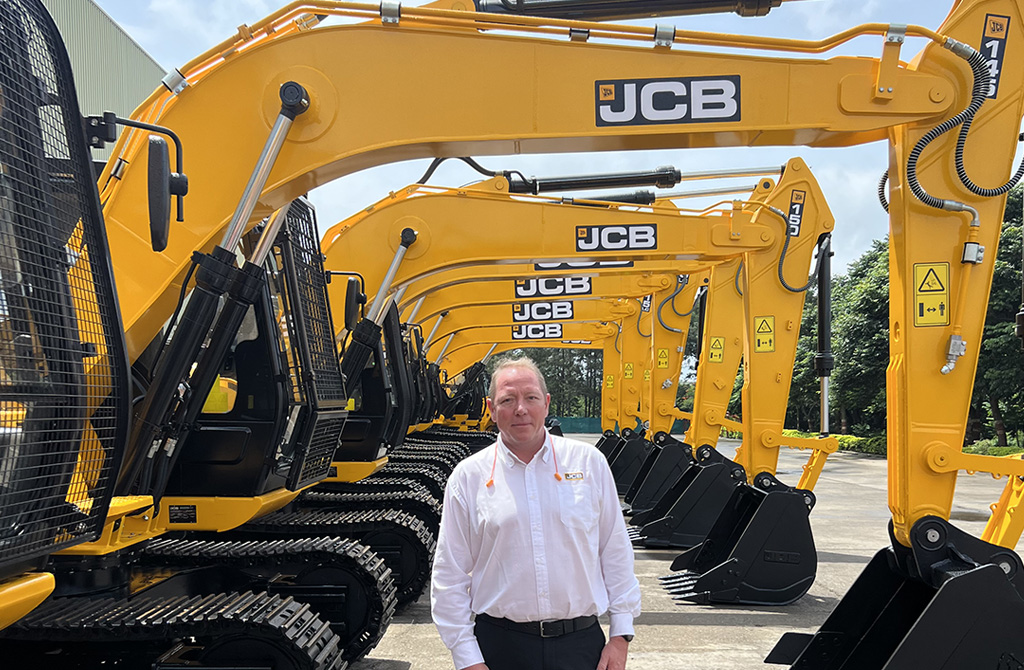 Manitou Group is also enjoying healthy levels of demand for its backhoe loaders in Africa. Morad Benayad, the manufacturer's Regional Network Manager – North and West Africa, says: "A market average of 1,000 backhoe loaders are sold every year in North and Central Africa. The countries with strong demand or potential are Tunisia, Morocco, Algeria, Ghana, Côte d'Ivoire, Nigeria, the Democratic Republic of Congo and Kenya. Over the last 12 months, Manitou's backhoe loader sales in North and Central Africa have risen by a very impressive 40 percent.
"At a time when staffing shortages represent a major challenge across the African region, backhoe loaders are helping to reduce the need for manual labour as a single machine is capable of performing multiple onsite tasks – especially when deployed in combination with attachments," Benayad adds. "In turn, these units are serving to drive down costs for contractors."
Commenting on JCB's most sought-after models, Andrew Boyers, General Manager – Africa, says: "We offer a wide range of backhoe loaders, from the small 1CX, which is based on a skid-steer platform and has an integrated front shovel and excavator end, all the way through to the 4CX, which offers four-wheel steer and equal-size tyres – great for versatility, whether for loading or excavating applications.
"With the largest range of backhoe loaders available in Africa, there is a JCB for every application," Boyers continues. "The range consists of the 1CX, 2DX, 3DX ECO, 3DX PLUS, 3DX PRO, 3CX Global, 3CX ECO and 4CX. All our models are premium products built and designed by JCB and carry full JCB drive trains. Offering excellent reliability and resale value, these machines are robust and built for the African market."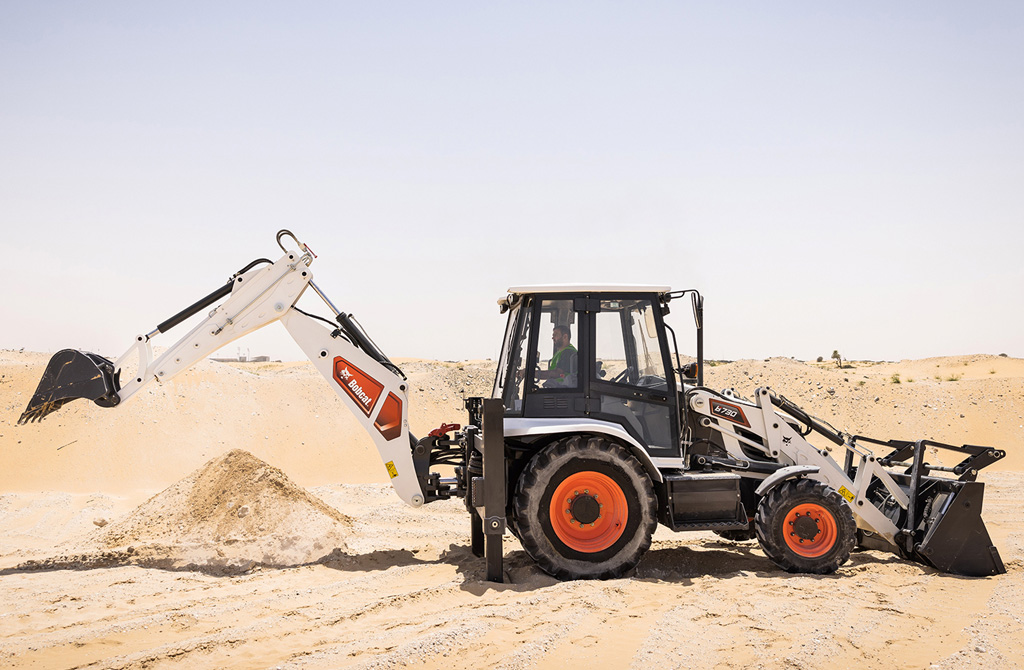 According to Dumont, Bobcat's order book is also looking healthy at present. "Current demand for our backhoe loaders is very strong," he explains. "In the first six months of 2023, our retail sales increased by over 50 percent. This is the direct consequence of the full commitment of Bobcat dealers to this product, as well as our dealer network expansion. We expect the demand for our backhoe loaders to grow even more with the September 2023 launch of the brand-new Bobcat B730 M-Series model, produced in our factory in Chennai, India. This segment is extremely price-sensitive, which is why most of the demand has shifted to India-made backhoe loaders."
In terms of the sectors driving demand, JCB's Boyers says: "During and after Covid, backhoe loader demand was mainly driven by the agricultural market. However, since coming out of the pandemic, we have seen all other sectors increase. JCB is currently selling backhoe loaders into agriculture, plant hire, construction and mining applications."
For Manitou, it is the versatility of these units that is driving their popularity in Africa. "Backhoe loaders are used for a wide variety of tasks like construction, small demolitions, light transportation of building materials, powering building equipment, excavation, landscaping, breaking asphalt and paving roads, among others," says Benayad. "In these conditions, the versatility of the machine is key.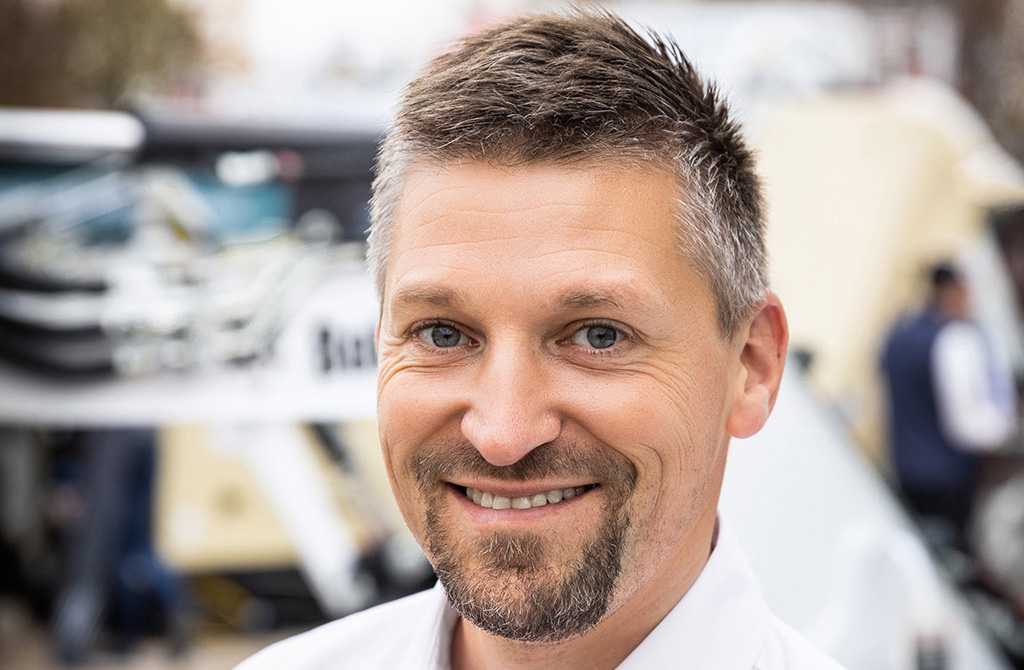 "Since introducing Manitou backhoe loaders to the African market in 2018, we have encountered high demand," he continues. "Our brand is highly appreciated in this region, thanks to the reputation we have developed for telehandlers, rough-terrain forklifts and aerial work platforms (AWPs). Due to the local expertise of our distribution network and the responsiveness of our operatives, customers in Africa have been extremely receptive to Manitou backhoe loaders."
Of course, as is the case in any competitive market, manufacturers must go to great lengths to ensure the units they offer are equipped to meet buyers' requirements. So, what are the elements that make a popular backhoe loader?
"The B730 R-Series, Bobcat's second-generation backhoe loader, which launched in 2020, is our top seller," says Dumont. "It is equipped with a Perkins 1104C engine and a Carraro Synchro Shuttle transmission, both of which are renowned backhoe loader components. The R-Series is also appreciated for its brand DNA, with a look and feel similar to Bobcat's other products, not to mention its spacious cab and intuitive controls and dashboard."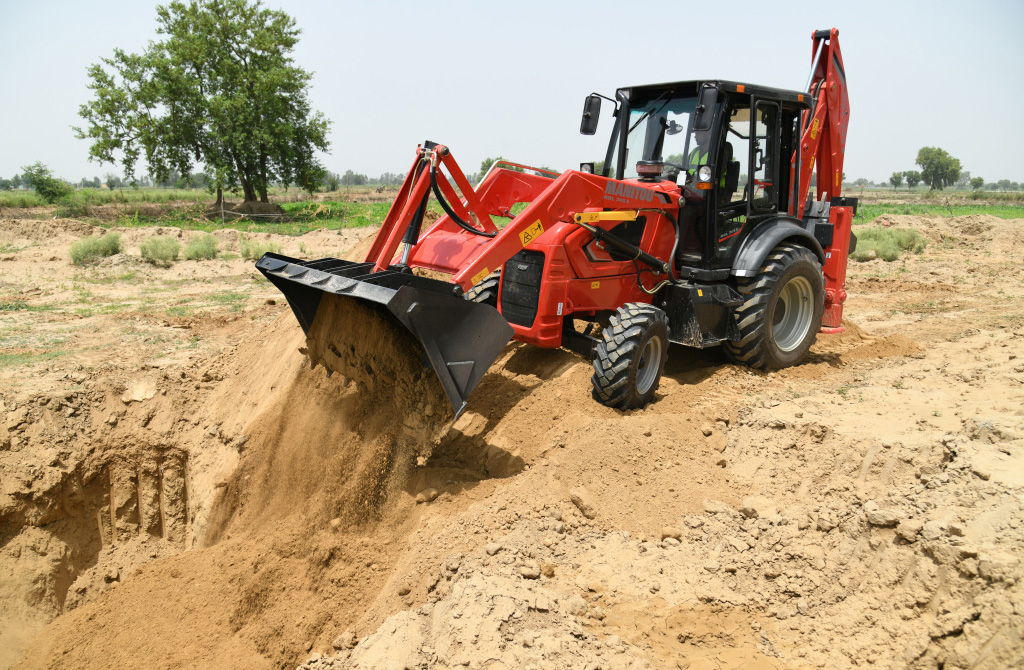 Commenting on his team's best-selling lines, Boyers says: "The JCB 3DX PLUS, which has a powerful 4.4L 68.6kW engine that offers tremendous torque, is one of our most popular models. The 3DX PRO, meanwhile, features EASYSHIFT, JCB's new 4-speed transmission, which delivers extra power while loading by allowing operators to kick down to first gear with the push of a button. The 3DX ECO is also sought-after, thanks to its high-performing 4.8L 56kW engine.
"JCB backhoe loaders are in high demand in Africa due to their durability, reliability, cost of ownership and resale value," he adds. "We also offer a range of attachments to help get the job done as efficiently as possible."
So, what does the future hold for backhoe loader manufacturers supplying units to African markets? Buoyed by his company's recent performance, Manitou's Benayad says: "We expect an increase in demand in this region during the next 12 months."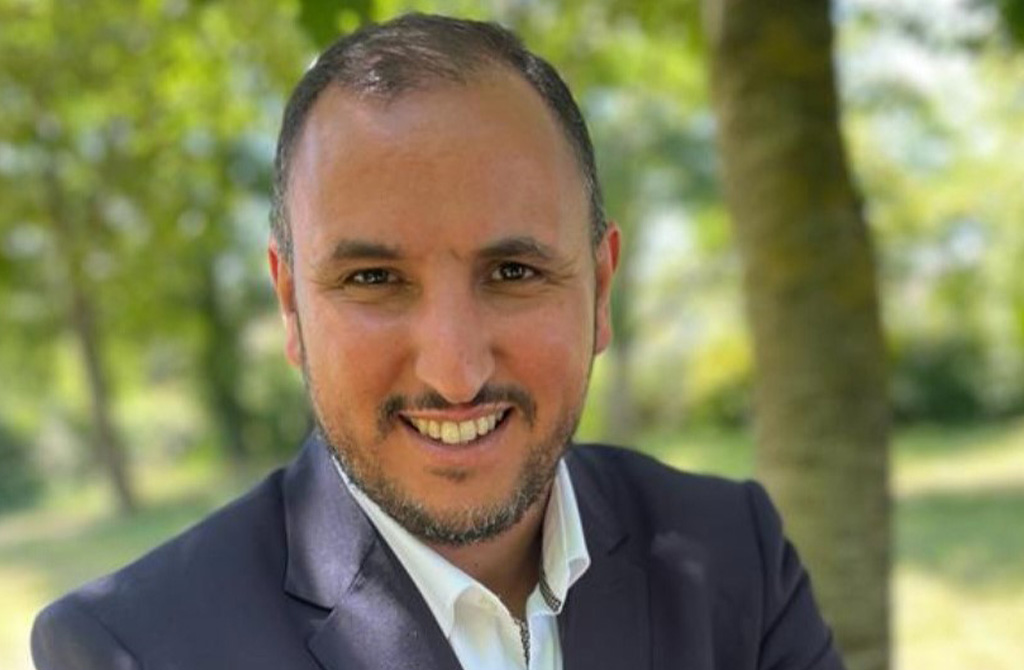 JCB's Boyers seems equally optimistic, commenting: "I believe the backhoe loader market will grow significantly over the next couple of years, especially in developing countries where there is a need for infrastructure and development. The backhoe loader is a great tool for entrepreneurs to start their own businesses as either owner-operators or fleet owners."
While Bobcat's Dumont points out there is competition from other machinery segments, he appears confident in the backhoe loader's ability to maintain its popularity among Africa's fleet managers. "The preference among some customers is beginning to shift towards mini-excavators," he concludes. "However, I believe this trend will be balanced out by increased demand for new backhoe loaders. Ultimately, I'm confident that these machines will enjoy a bright future in the region for years to come."