Al-Bahar, Powerplus, SDLG, Shantui and Masaha Global talk to James Morgan about renewed demand for the latest motor grader models across the Gulf and beyond.
With the GCC's road-related pipeline standing at more than $76 billion as of Q1 2021, according to ResearchAndMarkets.com, the development of  transport infrastructure represents big business across Gulf. However, as was the case for many industries, this sector was adversely affected by strict national lockdowns and global travel restrictions introduced to combat Covid-19. It's therefore unsurprising that demand for motor graders took a hit during the pandemic.
Fortunately, things appear to be looking up for grader manufacturers and dealers active in the region. Analysis from GlobalData, published in Q1 2022, showed that urban construction projects are driving growth across the region thanks to ongoing modernisation efforts within major cities such as Dubai, Riyadh and Cairo.
But are such projects translating into an uptick in orders of motor graders? According to Al-Bahar, Caterpillar's exclusive dealer in the UAE, Kuwait, Qatar, Oman and Bahrain, there is growing demand for these units in terms of both sales and rentals.
"As long as there is development happening in the region, demand for the right machines will continue to exist," explains Samer Ismail, Product Manager – Earthmoving and Excavation at Al-Bahar. "Growth demands new projects and new projects require the latest machines and reliable support.
"We are not only selling new machines, but we are also seeing customers come to us for their used and rental requirements," Ismail continues. "This allows us to give end users exactly what they need based on the projects and budgets in question. The increase in Al-Bahar's market share is proof that Cat motor graders are being well received across the GCC."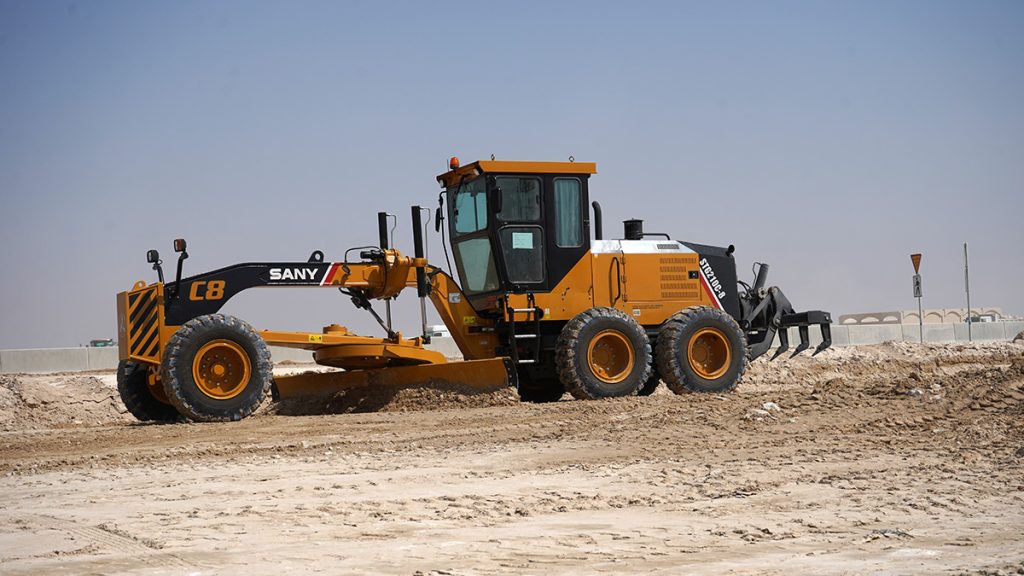 Machinery manufacturer Powerplus also seems to be witnessing a post-pandemic rise in orders for its graders. "We have seen a slowdown in demand for motor graders during the last 12 months due to the Covid-19 situation," CEO Marcus Ong tells Plant & Equipment. "However, as the market has started to open up, there has been a significant increase in inquiries and orders for motor graders, not only in the Middle East region but globally."
For Du Dagong, Vice General Manager at Shantui, the situation could certainly be rosier in the Middle East. "Due to the Covid-19 pandemic and its subsequent negative impact, the sales performance for motor graders in the last 12 months has definitely been lower than in pre-pandemic years," he explains. "Of course, this is a common challenge faced by all manufacturers; not only Shantui.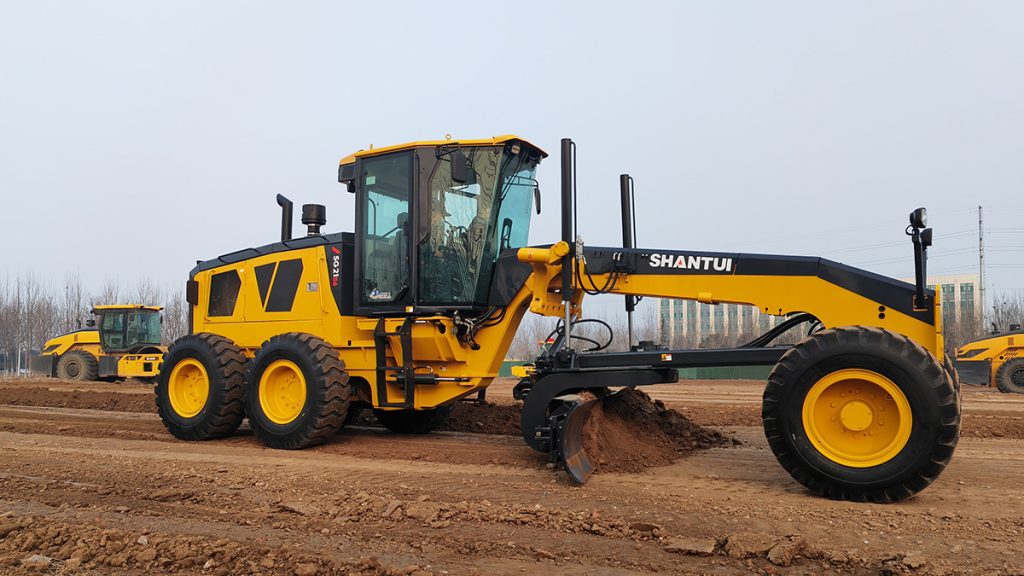 "As with other construction equipment segments, demand for motor graders depends on local investment in infrastructure construction," Du continues. "To a certain degree, economic development in the Middle East has been negatively affected by a downward trend in oil prices since 2015. This situation lasted for several years until 2020. During this dark period, regional motor grader demand remained at a low level."
While the pandemic certainly hampered motor grader sales, Bruce Zhang, Middle East Region Sales Manager for SDLG, remains optimistic about the segment's longer-term prospects. "The Gulf market has recovered well thanks to the high oil price over the past 12 months," he says. "It is a good period for my colleagues and me in this region. We expect demand to reach even higher levels as Middle East governments begin to restart construction projects that were put on hold during the pandemic."
All in all, it appears that better times lie ahead for motor grader manufacturers and dealers active in the Middle East, but which segments are currently driving demand for these units?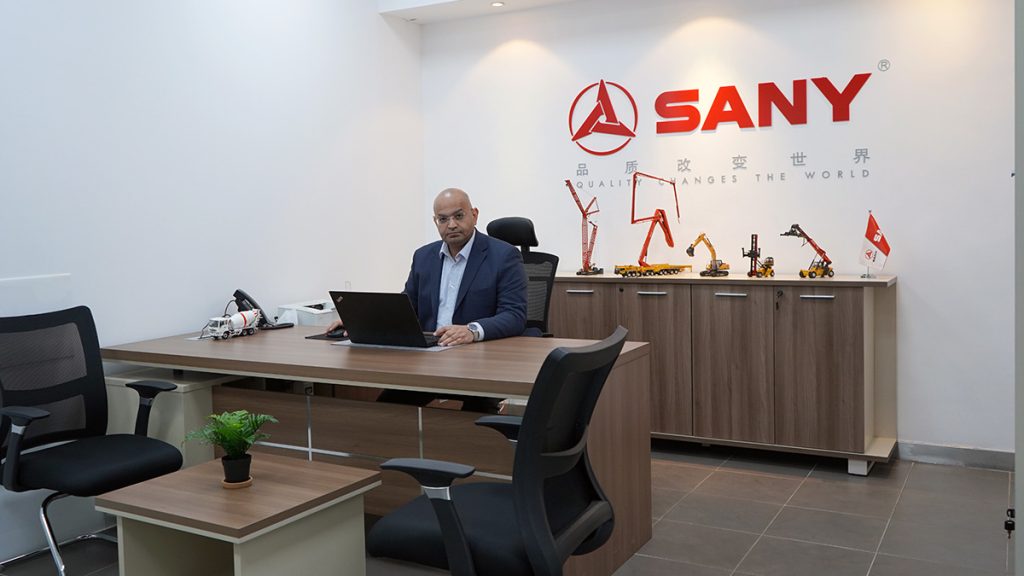 Eng. Mahmoud Ayoub, Sales Manager at Masaha Global, SANY's authorised dealer in Kuwait, points to the usual suspects. "Sales performance for motor graders has been very good during the last year," he tells Plant & Equipment. "Current levels of demand are high, with significant requirements coming from the road infrastructure and oil and gas sectors."
Al-Bahar's Ismail agrees, pointing out that – although niche – motor graders offer a number of functions that are difficult to achieve using alternative equipment. "Several industries make use of motor graders, but in the Middle East, they are mostly used for a handful of applications," he explains. "Roadworks, such as street, highway and parking lot construction, wouldn't exist without motor graders. Operators use these machines to flatten and smooth surfaces before the asphalt can be laid. The units can also be deployed to maintain unpaved roads.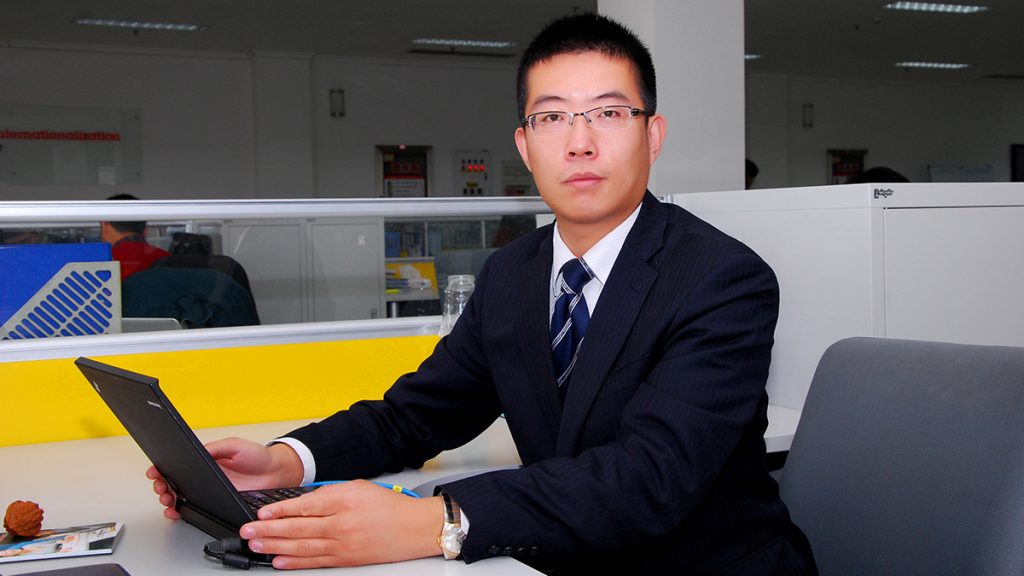 "Motor graders are also required for more general construction projects in the Gulf," Ismail continues. "Again, workers can use these machines to level surfaces before laying the foundations and infrastructure needed for homes, commercial buildings and other structures."
Demand may be increasing in the Middle East at present, but what lies ahead for those supplying motor graders to the region? Masaha Global, which is in the process of extending its operations beyond Kuwait (see Issue 251 of Plant & Equipment), is benefitting from an expanding order book, according to Ayoub. "It's been a good year so far, and we expect demand to improve further in H2 2022 and during 2023," he explains.
Zhang is equally optimistic about SDLG's prospects, revealing that he is anticipating a twofold increase in regional motor grader sales during the second half of the year, compared to H1. Shantui's Du concurs, noting: "As governmental budgets accumulate, we predict the next round of infrastructure investments are imminent – especially in markets such as Saudi Arabia, Kuwait, Qatar, Yemen, Iraq and Syria."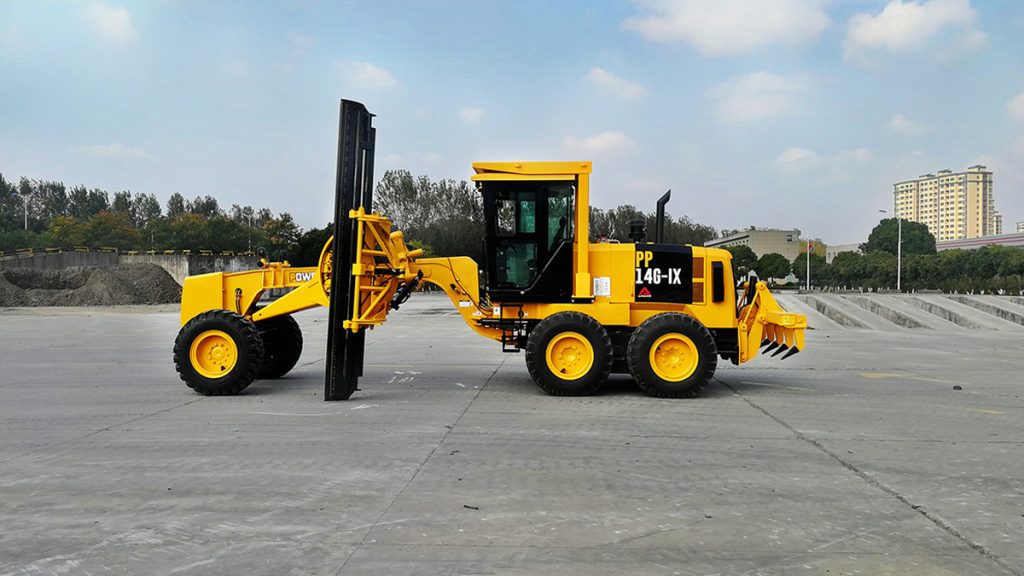 "Our prediction for the Middle East's motor grader market during H2 2022 is that Powerplus will witness increased demand as projects postponed during the pandemic start to resume," Ong says. "Government budgets that were ringfenced for medical supplies will also begin to be reallocated to infrastructure projects as the Covid-19 situation continues to stabilise."
As Al-Bahar's Ismail concludes: "We are glad to see our market share for motor graders increasing, thanks to high demand in related sectors. Moreover, graders are among our top three highest-selling earthmoving machines across the region. So, our projections for 2022 look perfect and we are hopeful for an even more profitable year ahead."