Representatives from Hyster, Manitou, Doosan, Hangcha and Heli tell Plant & Equipment why Africa's expanding material's handling sector is driving demand for simple and easy-to maintain forklift trucks across the continent.
In the context of the global equipment sector, few regions boast the same level of untapped potential as Africa. As nations across the continent continue to invest heavily in infrastructure and industry, manufacturers the world over are working hard to strengthen their dealer networks and deliver machinery that is equipped to meet regional requirements.
The forklift and materials handling segment is displaying particular promise, with a 2022 report published by Research Ocean predicting that the Middle East and Africa (MEA) forklift truck market will register a compound annual growth rate (CAGR) of 4.1 percent during the period 2020-27.
One person who knows more than most about this segment's potential is Michael Phelan, National Accounts Manager – MEA at Hyster, a manufacturer whose ties with South African dealer BHBW stretch back more than 90 years. "We continue to see strong demand across our product range with businesses in Africa," he tells Plant & Equipment. "In particular, the popularity of our UT truck series continues to grow across the continent."
Phelan says that Hyster's UT Series forklifts are designed to offer straightforward and affordable materials handling solutions for markets that prioritise reliability and ease of maintenance, making them ideal for customers across Africa. "With a familiar automotive layout, these uncomplicated forklift trucks are well suited to the needs of many different handling operations and have excellent manoeuvrability, control and visibility," he adds.
With 30 dealers spread across the continent, Manitou supplies a broad range of industrial and rough-terrain forklifts, as well as telescopic handlers, to Africa. Steve Ryder, the manufacturer's Vice President Sales – Middle East and Africa, tells Plant & Equipment that his team has achieved 16 percent growth in the region over the past 12 months, taking business back to pre-pandemic levels.
"Due to the diversity of requirements across Africa, we offer a full range of industrial forklifts, from 1.5 tonnes to 10 tonnes; a full range of rough-terrain forklifts, from 1.8 tonnes to 7 tonnes; and a full range of telehandlers, from 1.2 tonnes to 33 tonnes," Ryder explains.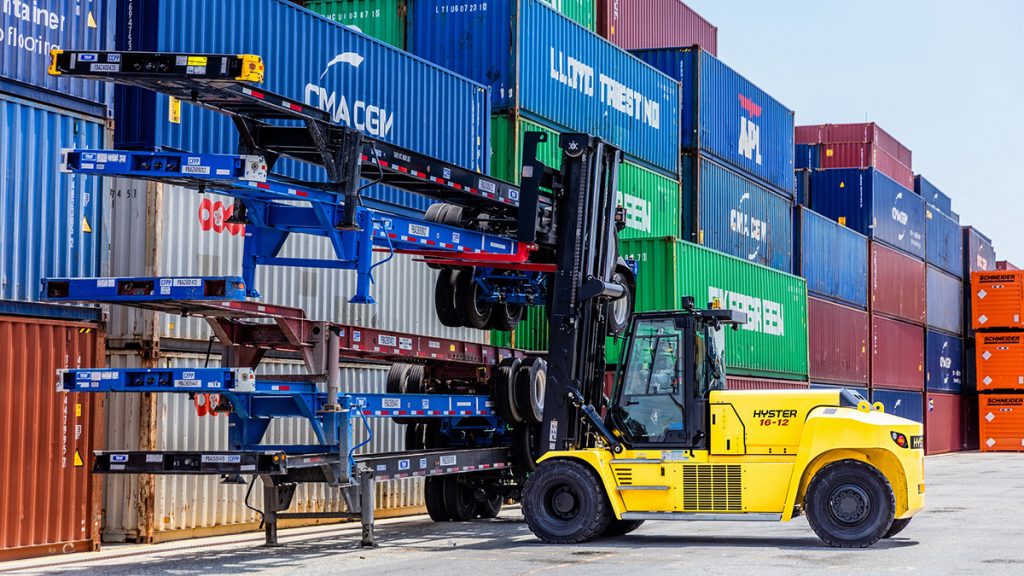 "Demand for our heavy-lift telehandlers is especially high in the mining sector because of current commodities prices" he continues. "We've also seen requirements for rough-terrain forklifts increase among our agricultural customers, and we supply other materials handling equipment across Africa, so we are witnessing solid growth and strong market shares across our full portfolio."
Africa also represents a key focus for Gaby Rhayem, Regional Director – Middle East and Africa at Doosan Bobcat EMEA, who recently assumed responsibility for Doosan Forklifts across his region.
"While some of our customers in Africa are investing in electric forklifts, the majority of demand is coming from warehousing, so our 2-tonne and 3-tonne internal combustion (IC) forklifts remain the most popular," he says. "We're investing in largercapacity units in the Middle East – 10-tonne to 25-tonne units – but Africa remains a very traditional market on the whole, so smaller models tend to sell best."
Now that Doosan Forklifts' African operations fall within Rhayem's portfolio, he says his customers are also benefitting from improved ground-level support.
"Previously, aftersales support for our customers in Africa was being managed by my colleagues in South Korea," he explains. "Since our MEA region is now handling Doosan Forklifts, end users can access quicker in-person support from our dealers in African markets, which should help us to further enhance our service offering on the continent."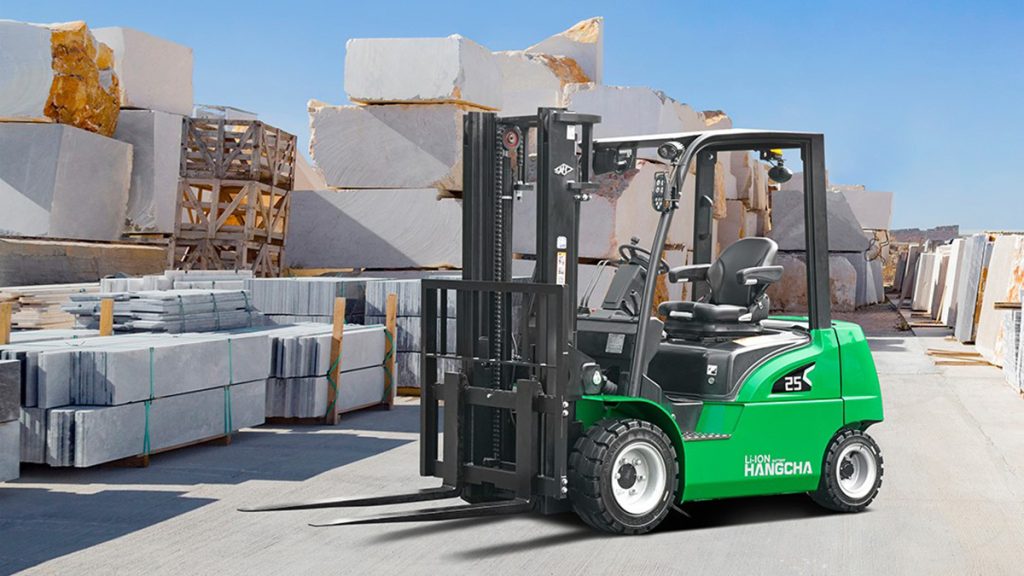 George Zhang, Deputy General Manager at China headquartered forklift manufacturer Hangcha, is equally aware of the need for robust, easy-to-maintain units in these markets.
"Mostly, price is the biggest concern for customers in Africa, and performance is second," he explains, adding that end users are looking for reliable and durable forklifts that can cope with tough operating environments.
While the global pandemic has certainly had a negative impact on Africa's forklift and materials handling segments, the majority of manufacturers supplying machinery to the region appear to be witnessing signs of recovery.
"We are seeing demand across all industry sectors in Africa as economies continue to recover from the pandemic," says Phelan. "Hyster trucks are supporting an increasing number of applications in the fields of food and beverage, retail and logistics, for example. We are also seeing demand from the automotive sector across the continent, and the construction industry is showing signs of recovery in certain countries, which in turn is driving demand for our equipment."
Doosan Forklifts is also experiencing growing demand, with approximately 1,000 units being sold across Africa each year. Even so, Rhayem argues there is plenty more untapped potential for this division in this region.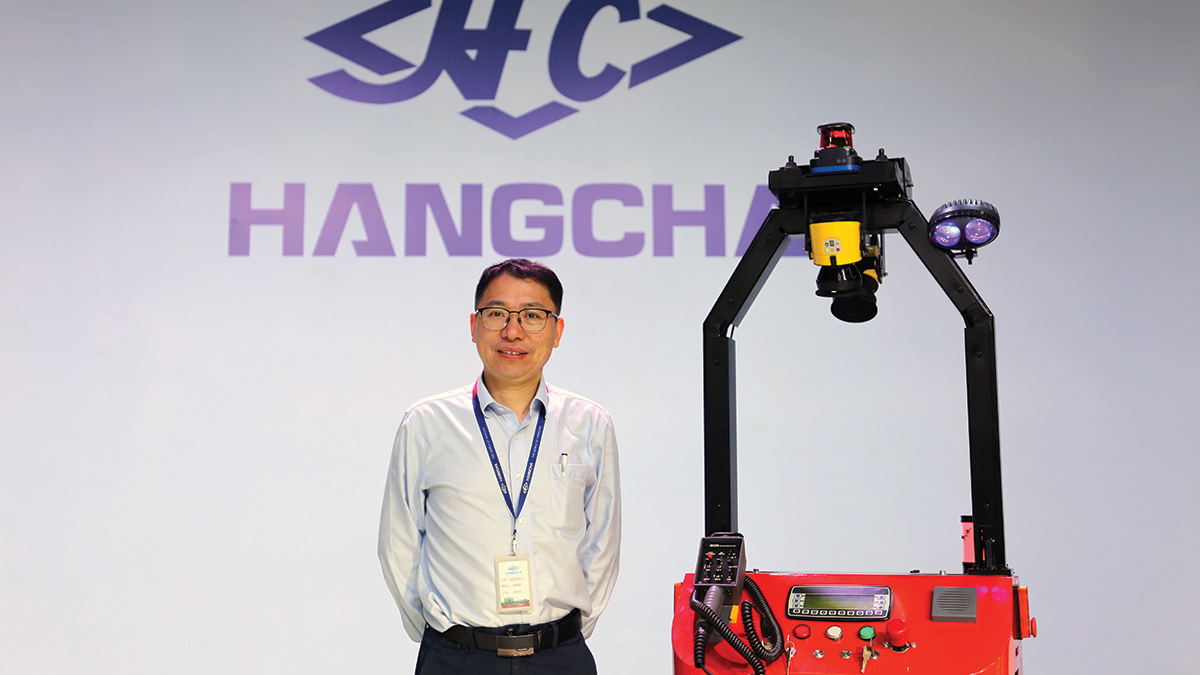 "Doosan Forklifts is a business with huge growth potential because, in my opinion, the performance we are witnessing today has not yet reached the same levels as other Doosan Bobcat offerings in the MEA. Our current priorities are to stabilise our operations in the region and understand exactly what we need to do in terms of aftermarket support, training and sales. I think that by focusing on our dealer network now, we will achieve even greater performance in the future."
While a return in demand is certainly encouraging for forklift and materials handling equipment suppliers, that's not to say that Africa is without its challenges. Indeed, the after-effects of the pandemic are still being felt in some markets.
"The region is becoming difficult," Hangcha's Zhang notes. "Some countries have shortages of exchange currencies. We think 2022 will be more difficult than 2021 because of the influence of the global pandemic and increasing raw materials and freight costs."
Mianguang Song, Regional Manager of fellow China-based forklift manufacturer Heli, agrees that conditions have not been ideal. Nevertheless, he appears satisfied with the manufacturer's recent performance and cautiously optimistic about its longer-term prospects in the region. "The market has not been good in the past year due to various factors," he explains. "However, Heli is doing well with solid levels of business among the Chinese brands.
"As the Covid-19 pandemic is brought under control, regional economies will gradually recover. We expect the materials handling industry to develop more and more rapidly as openness and the transfer of global production capacity increase in Africa," he adds.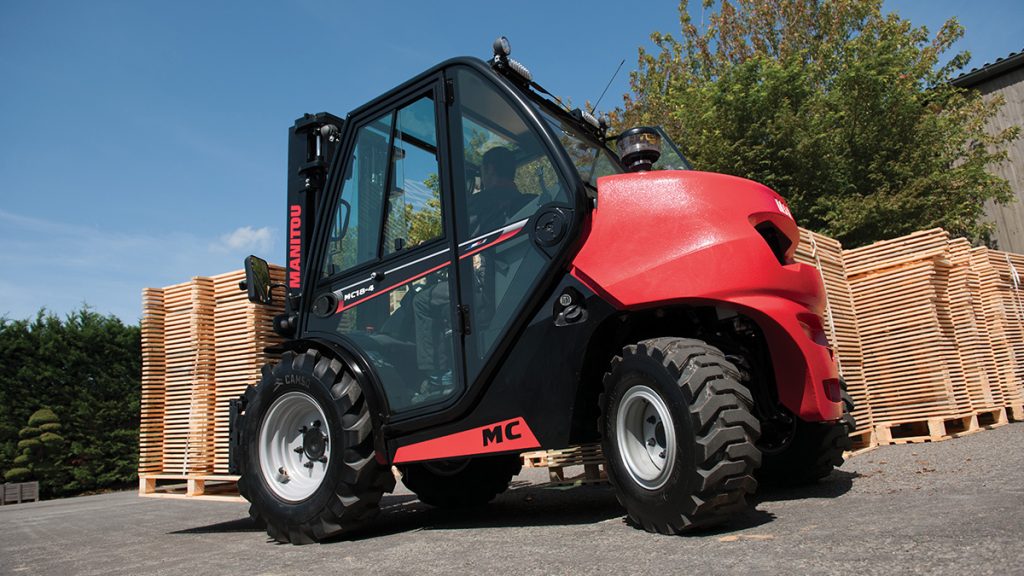 Despite challenging market conditions, numerous forklift and materials handling manufacturers are attempting to capitalise on returning demand by strengthening their equipment offerings for the continent. The key, according to Hyster's Phelan, is to deliver a diverse product portfolio that can cater to the full spectrum of customer requirements.
"The right trucks, features and technologies will always depend on the particular application," he says. "Some customers, for instance, only require the use of a forklift for limited periods. Hyster's UT Series lift trucks and warehouse equipment are well suited to straightforward operations with lower hours, meaning they can meet these materials handling needs at an affordable price.
"On the other hand, we also have customers with large fleets whose handling requirements are far more intense, which means fleet management becomes crucial," Phelan continues. "In these cases, our Hyster Tracker Telematics system is a good fit as it allows both our customers and dealer partners to assess, review and optimise the performance of forklift fleets on a regular basis. In addition to helping to manage costs, our wireless asset management technology includes features that support maintenance, thus helping to maximise operational uptime."
Manitou has also been working hard to tailor its portfolio for African customers, according to Ryder. "On the telehandler side, we have launched our MXT product line," he says. "These are lower-specification models that are designed to meet the needs of the African market, and they have really started to accelerate in terms of sales. We also have new heavy-lift telehandlers rolling out of our factories, as well as a brandnew range of MRT models, which will be heading to Africa soon. That's a line-up of more than 26 models that are being launched across our markets."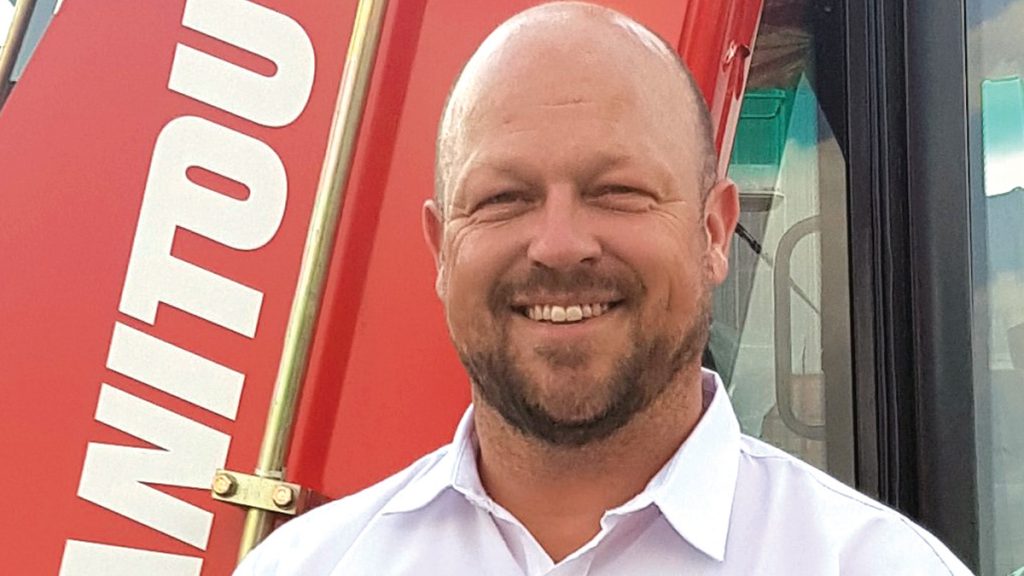 For the time being, however, Ryder is primarily concerned with the logistical and supply chain challenges that are facing all equipment manufacturers active in Africa. Providing these issues are addressed and his team can keep pace with demand, he anticipates strong long-term performance for Manitou across the region.
"This year started with a bang, so demand is certainly outstripping our ability to supply at the moment," Ryder explains. "We have full order books and lead times are extending slightly, which is a bit of a concern. However, we're working as a group to deliver solutions for our customers. We are making big investments in our manufacturing plants and we're working closely with our suppliers to minimise production constraints as far as possible.
"Manufacturers are still witnessing the lingering impact of Covid in the marketplace, so I think we have to continue to be adaptable and versatile, and move with the times," he concludes. "What I would say is we are seeing some really strong upsides with the price of commodities today, be that copper, iron or even oil. This could result in some positive impacts, helping to drive further investment across many African countries."