Bobcat and Sunward speak to James Morgan about growing demand for mini excavators in African markets.
The equipment may be small but don't let that fool you. Compact diggers represent big business on the international stage. The global market value for mini excavators was estimated to be in the region of $6.5 billion in 2020, according to ResearchAndMarkets.com. This figure is expected to grow to more than $10 billion by 2030, representing a healthy compound annual growth rate (CAGR) of 4.4% during the period.
Countries in Africa have not traditionally been known as high-demand markets for mini excavators, instead favouring larger construction equipment. Historically, compact machinery has proved more popular in regions that feature a higher prevalence of confined job sites.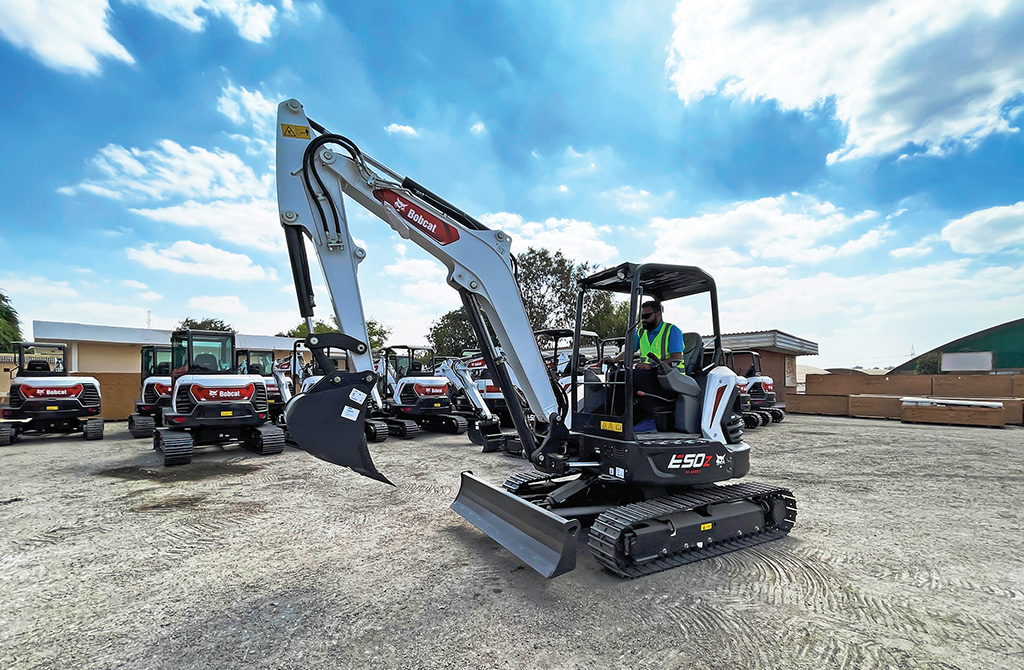 While Bob Xie, Middle East Country Manager for Sunward, says that Europe remains the primary market for his employer's compact machinery, and demand for large-scale equipment is also growing, he notes that the China-headquartered manufacturer is witnessing orders from mini excavator converts in Algeria and Morocco.
"In African markets, Sunward mini excavators are mainly used in sectors such as telecommunications, and small-scale projects," he tells Plant & Equipment. "We see the same industries driving demand for these units in other regions too. Elsewhere in Africa, Sunward's larger equipment tends to be in highest demand. We mainly export lines such as cranes, excavators and drilling rigs to this region."
Nicolas Dumont, District Sales Manager – Africa at US-headquartered Bobcat, says that while the global pandemic had an adverse impact on mini excavator orders in Africa – as was the case for most segments and regions – things appear to be back on track.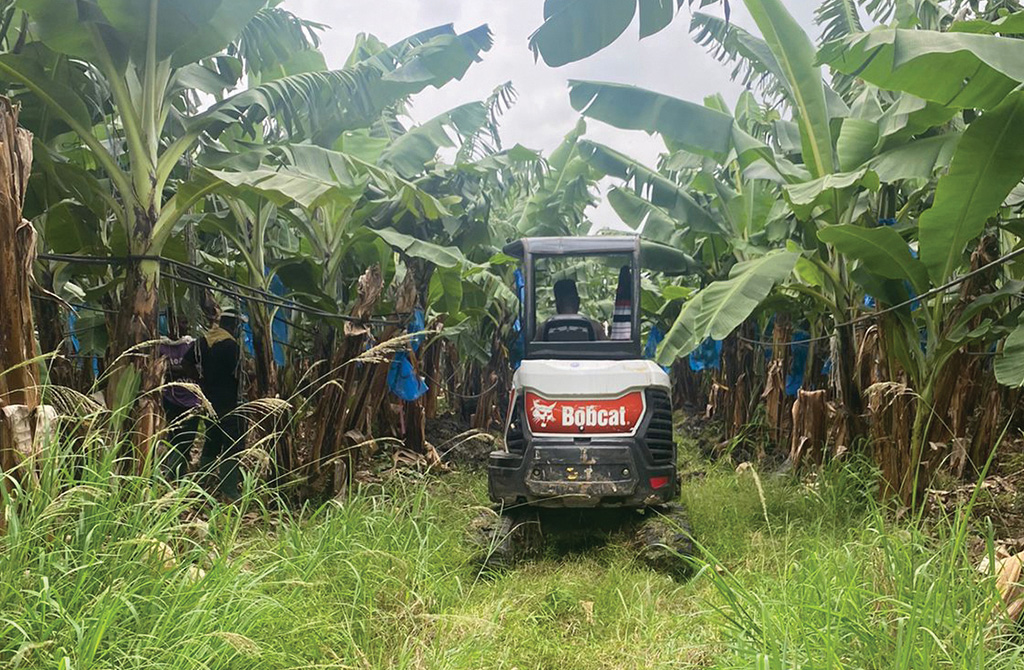 "Demand for mini excavators in Africa has fully recovered from pre-Covid times, and the industry is now at the same level as it was in 2018," he explains. "Half of the mini excavator demand in the region is being generated by South Africa, where overall demand for these machines doubled from January to August of this year compared to the corresponding period of 2021.
"From a volume perspective, Bobcat's top sellers are in the 4-5-tonne and 5-6-tonne segments, with high demand for the E50z and E55z models, respectively," says Dumont. "The new R2-Series generations of these models were launched in 2021 and have been very well received by the market."
When it comes to keeping pace with demand among customers in Africa, Xie points out that high-quality products and aftersales support are key considerations for Sunward. "Our machines' components come from globally reputable suppliers," he explains. "This is also the case with our engines, which are mostly Yanmar units at present. At the same time, our pricing is far more competitive than many of our European counterparts. So, both the quality and cost-effectiveness of Sunward machinery are appealing to customers.
"Then there is the matter of aftersales support," Xie continues. "Sunward has dealers in more than 20 African countries, including Algeria, Kenya, Nigeria and South Africa, which have responsibility for the servicing of our machinery and the supply of spare parts. We work closely with our local dealers to ensure our customers' expectations are met."
Dumont and his team continue to work diligently to strengthen Bobcat's already impressive footprint in the region. "Most of our dealers in Africa are multi-brand, so we are working hard to keep them focused on Bobcat and its products," he says. "Full-time support, flexibility and reactivity are key when it comes to keeping our partners motivated to fight for the brand.
"We have also joined forces with a number of new dealers in the region," Dumont adds. "At the end of 2019, Bobcat appointed Rock Plant as its authorised dealer for Kenya, Tanzania and Uganda. Then, at the end of 2020, we appointed Sodim TP in Gabon. In late 2021 and early 2022, we added two more dealers: Machinery Exchange in Zimbabwe and Albadri Power in Sudan.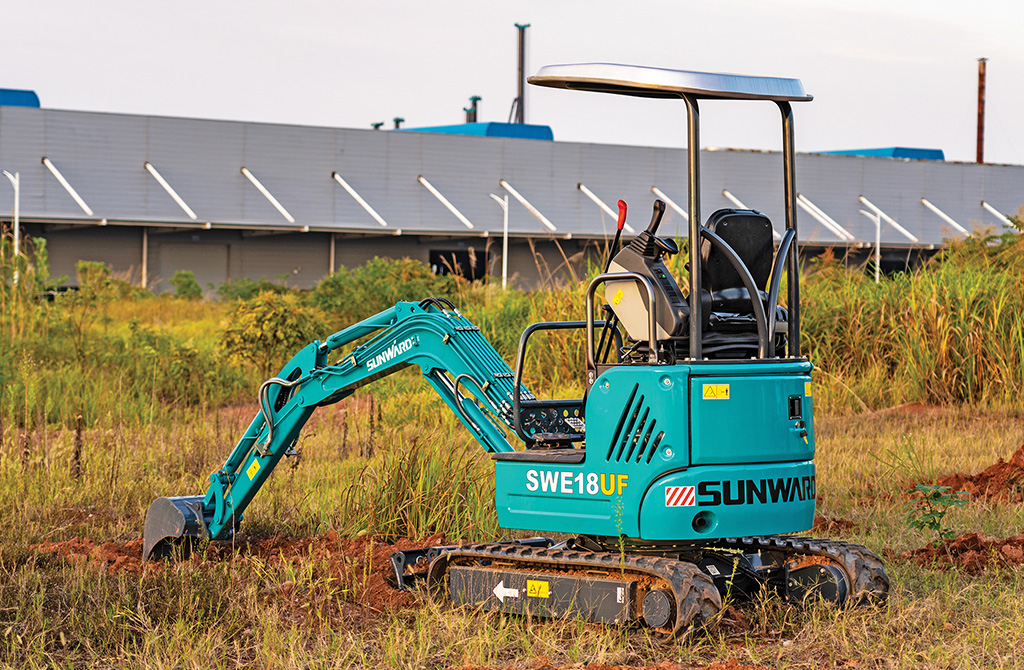 "The combination of our increased focus on existing dealers and the addition of new partners in African markets has led to Bobcat's performance continuing to improve in 2022," says Dumont. "We expect this trend to continue into next year as we already have expansion plans for West and Central Africa."
In terms of new mini excavator models, Sunward is constantly looking at ways to strengthen its mini excavator range for customers in Africa and beyond. "We continue to update our mini excavator offering annually," says Xie, adding that his team showcased a range of the manufacturer's latest additions during bauma 2022 in Munich, Germany.
Innovation has represented an equally important focus for Bobcat of late, as Dumont explains. "In 2021, we introduced the E50z and E55z R2-Series, which feature dedicated engines with mechanical injection for African markets," Dumont explains. "Mechanical engines really are a must in this region as they are capable of dealing with poor-quality fuel with high levels of sulphur, water and dust. The fact that Bobcat offers machinery with dedicated mechanical engines, which can be easily maintained and repaired by local mechanics, really gives us a competitive advantage in African markets."
So, how do Sunward and Bobcat expect demand to evolve over the coming year?
"In Africa, I think we can expect significant development in a number of markets, including but not limited to countries such as Algeria, Egypt, Nigeria and South Africa," says Xie.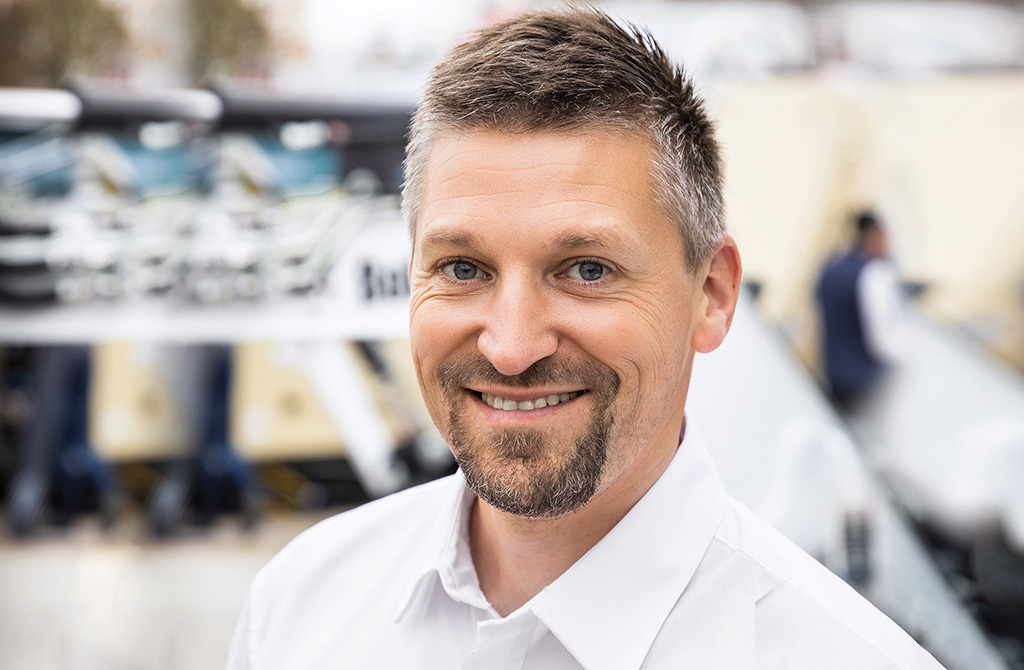 Dumont also predicts that the region's upward trajectory to continue. "Year after year, we are seeing the mini excavator demand evolving in Africa," he says. "This is still a low-volume product in the region but customers are not willing to wait months for their machines to arrive. The dealers of both Bobcat and its competitors understand this, which is why more and more of them are holding mini excavator stock. This is a sign of increased interest and the long-term potential of this product.
"At the moment, the backhoe loader is still very much preferred by African customers but we are starting to see some countries shift towards mini excavators, as happened many years ago in Europe. It will take many more years for this shift to complete in Africa but the long-term potential for mini excavators in this region is clearly huge. Bobcat is working to ensure that its employees and dealers are ready for this change," Dumont concludes.