DEVELON's Jung Hwa Kim and Volvo's Ilkay Fidan speak to Plant & Equipment about current trends and future opportunities within the Middle East's tracked excavator segment.
Anyone familiar with the Middle East will know that tracked excavators represent an essential tool for regional construction professionals. Drive past any worksite in the Gulf and you are likely to spot brightly coloured booms and buckets performing all manner of essential applications, from grading and landscaping to ditching and trenching – and everything in between.
The Middle East and Africa (MEA) excavator market is on course to achieve a compound annual growth rate (CAGR) of more than 6.9 percent during the period 2022-27, according to analysis from Actual Market Research. This trajectory is certainly impressive, especially when one considers the level of popularity these ever-dependable crawlers already enjoy across the region.
It has certainly been a good year for DEVELON, a new brand developed by South Korea-headquartered HD Hyundai Infracore for its newly acquired bright-orange workhorses – formerly part of the Doosan Construction Equipment range.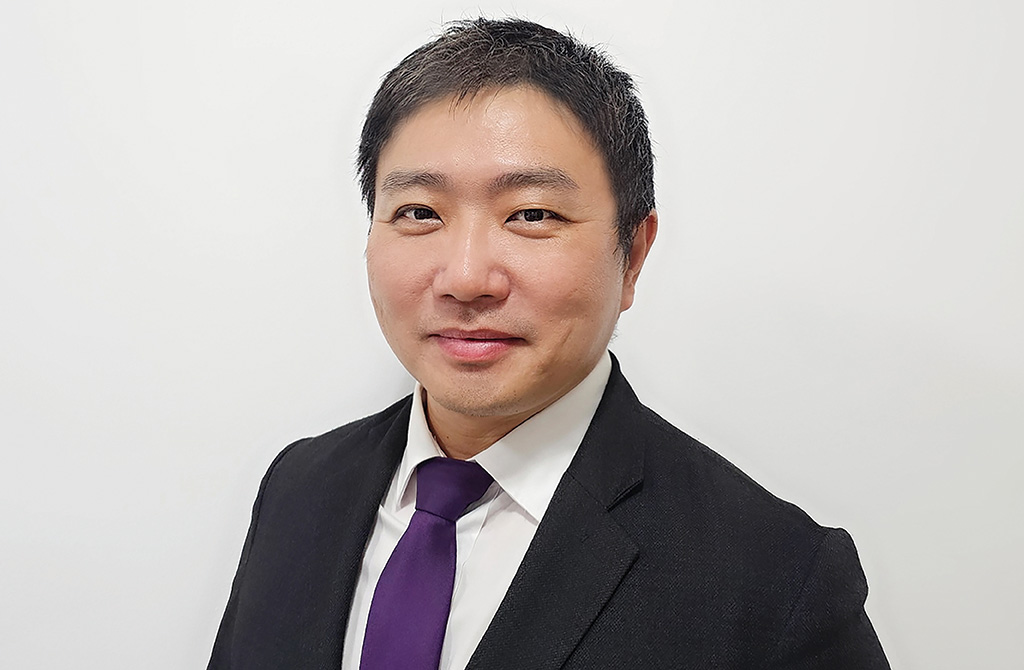 Jung Hwa Kim, Branch Head of the manufacturer's Dubai office, tells James Morgan: "We have seen an increase of around 10 percent in 2023, compared to 2022, making this an unforgettable year for my colleagues and me. The launch of DEVELON's new DX-7M range of tracked excavators has contributed to this performance. This line-up comprises 19 models, ranging from 2t to 53t. They are designed for a wide variety of markets, including rental, construction, recycling, waste processing, utilities, mining and quarrying. From the smallest model in the range – the DX27Z-7M mini-excavator – to the largest – the DX530LC(A)-7M units – our DX-7M models all offer significantly improved performance compared to their predecessors. This is due to the many enhancements we have made, such as the inclusion of more powerful engines and new, higher-flow hydraulic systems."
Sweden-headquartered Volvo Construction Equipment is also witnessing healthy levels of demand for its tracked excavators in the Middle East. Ilkay Fidan, the manufacturer's Commercial Manager for Market Area Middle East, says: "The market has been very positive over the last 12 months, growing by 50 percent for crawler excavators. Admittedly, there have been some challenges related to availability and logistics to meet the exceptionally high demand. Nevertheless, the overall performance of our dealer partners in the Middle East over the past year has been impressive, and we are excited about the opportunities that lie ahead."
In terms of the region's current requirements for these units, Fidan says demand has softened somewhat following a pronounced uptick in 2022. However, he remains optimistic as we head into the New Year. "Current demand for Volvo tracked excavators in the Middle East remains strong, although we have observed a gradual slowdown in recent months compared to the exceptional growth experienced a year ago," he explains. "There is still growth, but the rate is not as high as the remarkable 50 percent we saw previously, and this is related to some project delays. The outlook for the next six months, however, is very positive, with expectations of renewed activity in the region.
"In terms of our most active Gulf markets, Saudi Arabia and the UAE stand out as frontrunners in the race," Fidan continues. "These two countries have shown the most significant growth."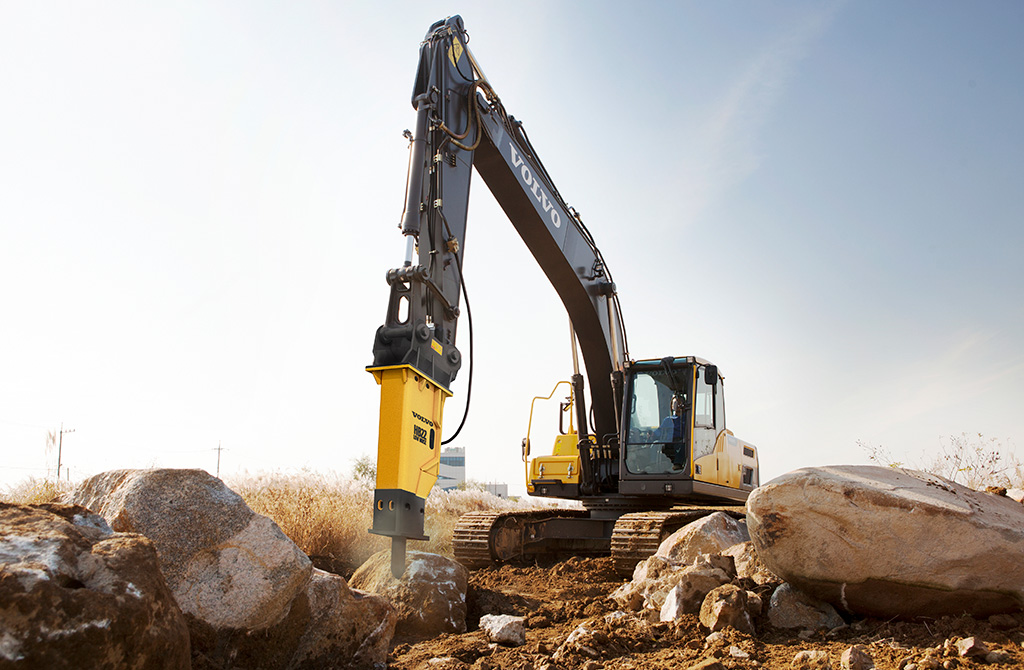 Kim agrees, noting the positive effect that projects in the Kingdom are having on DEVELON's order book. "Current crawler excavator demand is very high because of projects in Saudi Arabia, with the most popular models being the new DX225LCA-7M 22-ton unit and the DX530LC-7M 50-ton machine," he says. "Due to their productivity and durability, DEVELON machines are particularly suitable for the Middle East market.
"The completely redesigned cabs on the DX-7M excavators provide maximum comfort and total control of all aspects of the equipment," Kim continues. "Several ventilation and air-conditioning options are offered to meet any additional needs, and enhanced safety is also ensured by the seat-belt warning alarm and Around View Monitor (AVM) system, the latter having been designed to prevent accidents caused by blind spots.
"Demand may well drop again in Saudi Arabia once the current megaprojects finish, but it remains very high at present," he adds.
Having been active in the region for many years, Volvo Construction Equipment has built an enviable reputation for quality, safety and efficiency among Middle East construction professionals. "Our most popular tracked excavators in the region are our EC220D, EC300D and EC480D models," says Fidan. "These machines have gained significant traction for several reasons.
"First and foremost, Volvo is known for its unwavering commitment to product quality and safety," he explains. "Contractors in the Middle East place a high value on equipment reliability, durability and safety, and our excavators meet and exceed these expectations. Secondly, our aftersales support and services have helped to make Volvo the preferred choice among many contractors since maintenance, spare parts availability and technical assistance are critical in the region's demanding operational environments. Furthermore, our excavators are renowned for their exceptional fuel efficiency. Fuel costs are a significant concern for contractors, and our products are designed to minimise fuel consumption without compromising on performance."
DEVELON, whose tracked excavators are currently working across a variety of KSA projects, including NEOM, also have numerous sought-after machines in this segment. "Compared to tracked excavators, demand for wheeled machines, which are usually used in urban areas or on confined job sites, is not so big," Kim says. "Large-scale civil engineering works are driving the majority of orders for DEVELON's crawler units.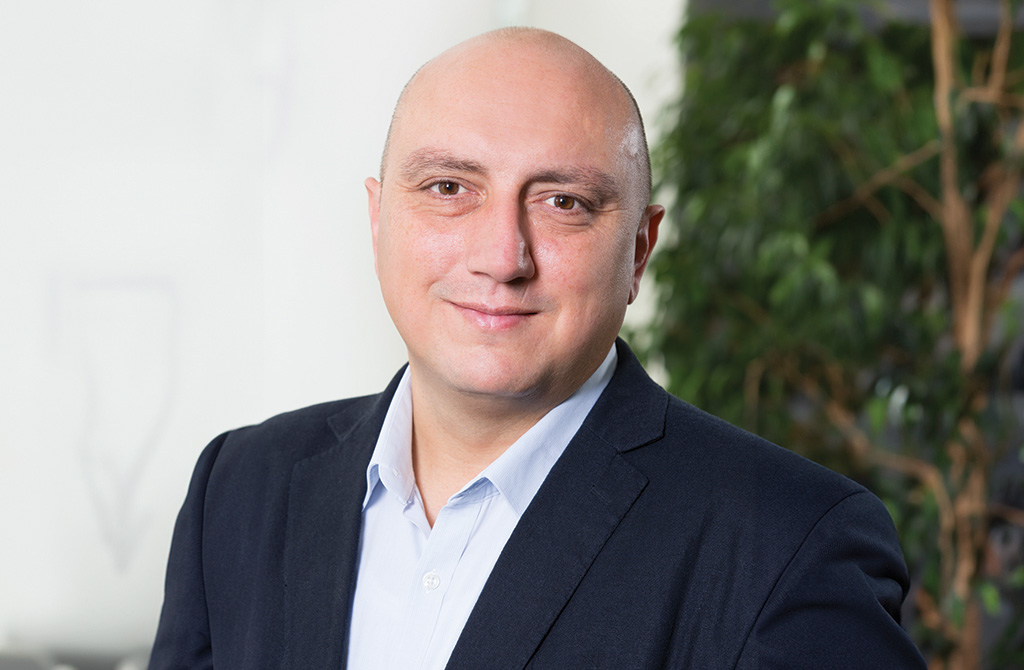 "Our most popular models are the new DX225LCA-7M and DX530LC-7M," he adds. "Like all DEVELON DX-7M excavators, both offer unbeatable performance on every job site, improved fuel efficiency and customer-oriented convenience."
So, what can tracked excavator manufacturers expect from the Middle East in 2024?
"Market demand is likely to be slightly lower in 2024 because most customers have already made their machine purchases," Kim notes. "Smaller projects will be released, but we are not anticipating new megaprojects next year."
Commenting on Volvo's expectations, Fidan concludes: "We expect demand for these units to follow a similar trajectory to 2023. "The key factor influencing success will be the availability of equipment."
---
Optimised worksites
Leading equipment manufacturers have invested significant time and resources into supplementary technologies during recent decades, improving productivity, efficiency and safety across Middle East worksites. The tracked excavator segment is no exception, as Volvo's Fidan explains.
"In 2023, Volvo introduced its Site Optimization and Productivity Services in the Middle East," he tells Plant & Equipment. "This has been well received by our customers as it allows them to maximise the efficiency of their machines through digital monitoring and analysis. By providing insights and recommendations for optimising their results, we aim to help our customers achieve the best possible outcomes.
"We have also initiated a new training programme to help site managers enhance efficiency and productivity," Fidan adds. "This is a valuable addition to our existing offerings, which include Site Simulation and Advanced Operator Training. We believe that by continually expanding our services and providing added value to our customers, we can strengthen our partnerships in the long run. These initiatives underscore Volvo's commitment to its customers, not only by providing high-quality equipment but also by offering comprehensive support and services that contribute to the success of their projects."