Keestrack and Sandvik tell James Morgan how they are capitalising on rising demand for crushers across the Middle East's mining, quarrying, construction and infrastructure sectors.
While the Middle East has long since been a global hub for mining and quarrying operations, these sectors appear to be playing an especially important role in the region's post-pandemic recovery.
Home to several industry giants, the emirate of Ras Al Khaimah, for example, was forecast to register economic growth of 3 percent in 2021 according to analysis from S&P Global, thanks in no small part to rising mining volumes. The report highlighted various drivers such as increased requirements for materials from Stevin Rock to build artificial islands for Abu Dhabi National Oil Company's (ADNOC) Al Hail and Al Ghasha gas projects. The RAK-headquartered quarrying giant also signed a contract with Etihad Rail in 2021 to supply materials for the UAE's National Rail Network.
Of course, megaprojects necessitate mega machinery, and applications don't get much tougher than those typically encountered in the mining and quarrying industry. These operations generate huge volumes of rocks and gravel that must, in turn, be broken down into smaller elements. Crushers therefore represent essential kit for all outfits working in this sector, not to mention other GCC mainstays such as construction and infrastructure.
Giovanni Bartoli, Business and Sales Development Manager – AME Region, for Belgium-headquartered manufacturer Keestrack, tells Plant & Equipment that the Middle East represents fertile ground for his company's products.
"The projects we are targeting in this region are primarily related to infrastructure, from the recycling of building and asphalt materials to quarry aggregates and sand used in the production of concrete and asphalt," he explains. "Keestrack's mobile products are well suited to these applications because they are versatile and feature advanced fuel technology.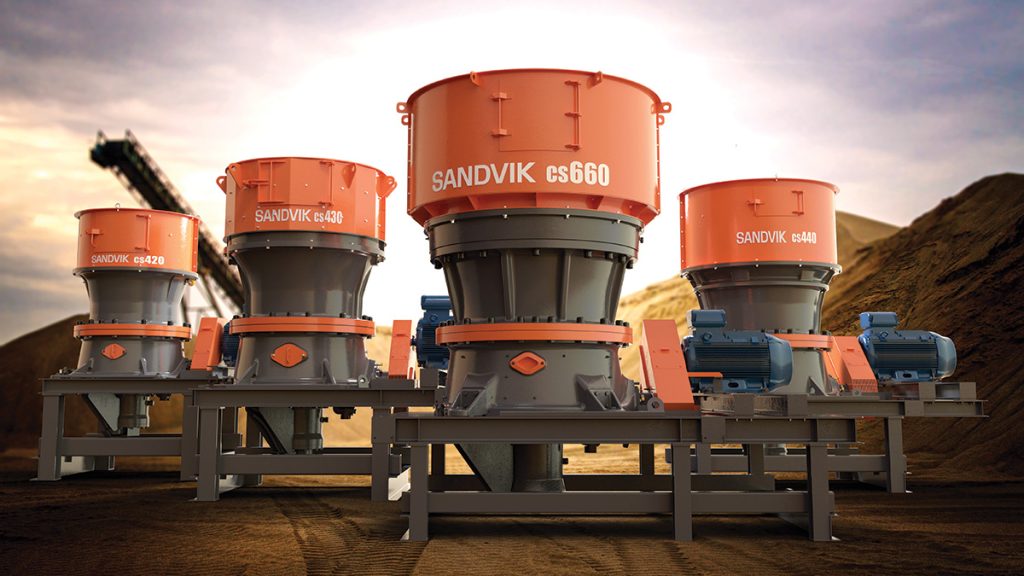 "Our team has mainly supplied equipment to Qatar and the UAE in the recent past, having sold hydraulic versions of our jaw and impact crushers, as well as our scalpers and classifiers," Bartoli continues. "We are now looking to expand our operations with an organised retail net, which will cover all countries in the region. Our target is to introduce structures that enable us to follow the market from [initial sales] through to service and parts, with state-of-the-art products that are environmentally friendly."
While Ashwin Prajapati, Territory Manager – Middle East at Sweden-headquartered Sandvik, concedes that conducting business during the pandemic has not been easy, he is nevertheless pleased with his company's regional performance.
"In the Middle East, Sandvik is currently supplying crushing equipment to the UAE, Oman, Saudi Arabia and Egypt predominantly," he says. "We have been doing well despite the challenges posed by Covid-19 and disruption to the global supply chain. Our order intake and revenue both registered consistent growth in 2021 compared to the previous year. We also successfully supplied and installed plant and equipment in various countries across the Middle East during this period. Despite travel restrictions, our team managed to support our customers' businesses very effectively
"We are currently seeing rising demand within Saudi Arabia's mining industry, as well as increased requirements from Egypt's gold and phosphate mines," Prajapati continues. "We are also witnessing growing demand from both countries' construction sectors, especially that of Egypt which is pushing ahead with an array of mega infrastructure projects."
When it comes to crushing applications, uptime is a key concern for end users, making certain models peennial favourites. "In the Middle East, hydraulic impactors and scalpers are Keestrack's most popular products for sure," says Bartoli.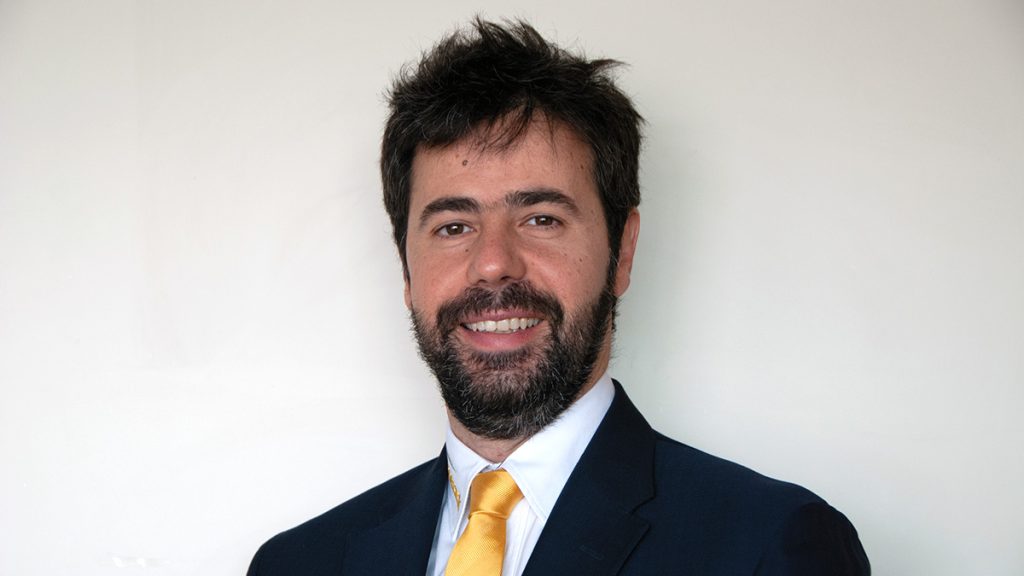 Commenting on his team's most in-demand units, Prajapati says: "Sandvik supplies its entire range of crushing and screening products in the Middle East, including complete automated and electrical plants with steel structures and conveyors. However, our company is probably best known for its cone crushers, which perform consistently across the region [in terms of sales]. We have also recently observed increased traction in horizontal shaft impactor sales for soft rock applications such as limestone."
Although tried-and-tested crushers remain the best sellers in the Middle East, that's not to say customers are uninterested in novel technologies. On the contrary, Bartoli and Prajapati say end users are always on the lookout for innovations with the potential to drive greater productivity and efficiency, which is why their teams are constantly striving to develop fresh solutions for the sector.
"Keestrack plans to introduce state-of-the-art hybrid versions of its models to the Middle East, as well as our fully electric iterations," says Bartoli. "More and more, regional policymakers are looking towards green technologies and the circular economy to support their long-term economic visions, meaning these products are likely to become must-haves over the coming years."
Commenting on his company's commitment to research and development, Prajapati says: "Innovation is at the core of Sandvik's culture. We are committed to developing products that help our customers achieve their end goals.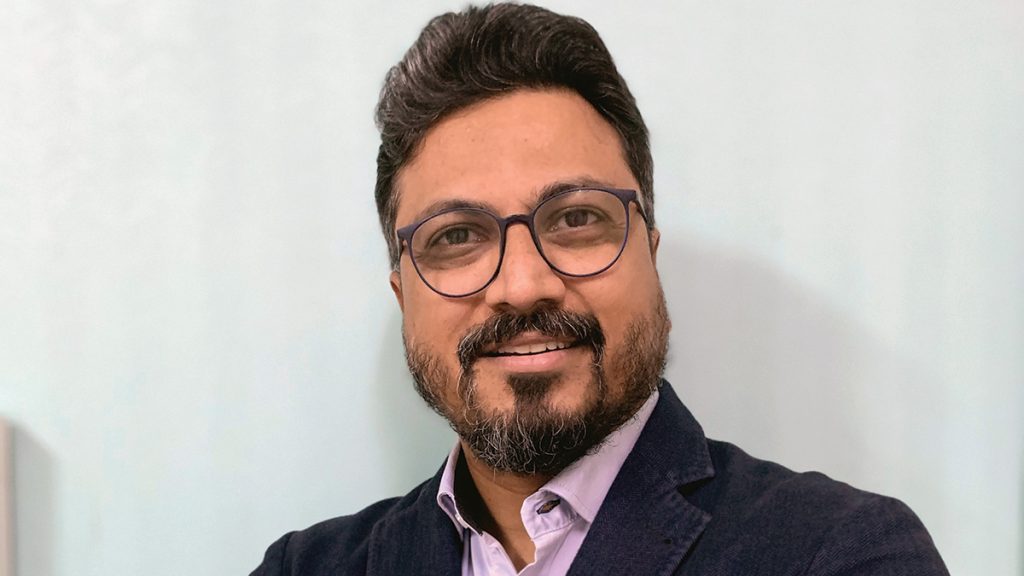 "There have been many innovations across our product range," he continues. "However, one that I would specifically like to mention is Sandvik's 800i Series Connected Cone Crushers. This equipment has been designed to incorporate Sandvik's advanced automation system (ACS), which is connected through our proprietary digital platform known as 'SAM'. Thanks to this technology, we can capture real-time data from our equipment and analyse it to maximise [uptime] and productivity."
The Middle East's crushing equipment landscape may be looking relatively healthy at present, but what about over the longer term? How is business likely to progress during the remainder of 2022 and beyond? While Bartoli notes the market is not without its challenges, he is nevertheless optimistic about Keestrack's potential to achieve further growth through its sustainably minded product range.
"Right now, it's a challenging time due to shortages of raw materials and increased prices," he tells Plant & Equipment. "The combination of longer-than-average lead times and uncertainty surrounding product prices is a common issue being faced by European and American manufacturers alike.
"On the other hand, while this is a challenging period for sales, it's a very good time to invest in product development and net organisational processes," Bartoli adds. "In the Middle East, Keestrack has the chance to offer one of the most technologically advanced ranges in the industry, since all our models are already available in fully electric versions."
Prajapati seems equally happy with his team's market trajectory and expects further success in the longer term. "Sandvik has enjoyed a strong start to the year in the Middle East thanks to several new orders," he concludes. "We anticipate that both the construction and mining segments will continue to register increased demand, which in turn will positively impact crushing and screening businesses. Many mining and construction megaprojects have been announced in the region, so I expect to see further growth over the coming years."