Amjad Lutfi Atieh explains what it takes to source used Cat and SEM machines that are equipped to meet the exacting standards of Al-Bahar's customer base.
Mohamed Abdulrahman Al-Bahar – often referred to as Al-Bahar – has been supplying equipment to customers in the Middle East for more than 60 years. Since its formation in 1959, the Sharjah-headquartered company has established operations across the Gulf region, acting as the official Caterpillar dealer, offering Cat and SEM products in the UAE, Bahrain, Kuwait, Oman and Qatar.
Al-Bahar has succeeded in building an enviable reputation within a diverse array of market segments, from earthmoving, infrastructure and construction to mining, energy and even marine propulsion. While new equipment sales continue to represent its core focus, the dealer has significantly expanded its used and rental operations over the course of the last decade – all with a view to providing the broadest possible range of options to its customers.
Amjad Lutfi Atieh, Rental and Used Equipment Manager at Al-Bahar, emphasises that – regardless of the segment in question – the company's number-one priority is always to offer value to its customers. "Even though Al-Bahar is operating in the used equipment segment, it is not just a used equipment supplier," Atieh tells Plant & Equipment. "First and foremost, we are a Caterpillar dealer. We entered the used segment with one main objective: to provide our customers with alternative solutions at lower acquisition costs, negating the need for them to buy brand-new machines if their applications are less intensive or if their budgets are constrained."
Al-Bahar has implemented a series of measures to reassure equipment buyers considering alternative modes of acquisition. As part of its 'Cat Certified Used' programme, used machines sold by the dealer come with comprehensive warranties – an attractive differentiator in this market segment.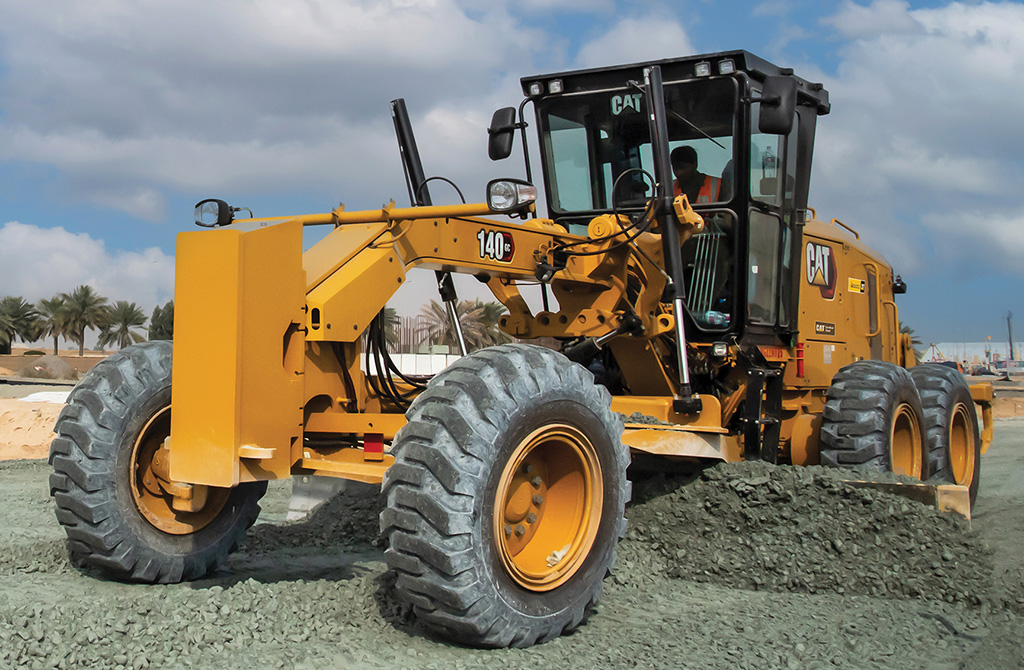 What's more, Atieh and his colleagues go out of their way to avoid the 'hard sell', preferring instead to gather all relevant information before recommending any particular course of action. "All our salespeople work in line with Al-Bahar's 'RUN' concept, which stands for 'rental, used and new'," he explains. "Our main job is to understand what the customer needs. What is their business? Our goal is to act as a consultant, identifying the best solution to meet their needs regardless of whether that happens to be new, used or rental equipment."
When used equipment does represent the best fit for a particular customer, Al-Bahar goes to great lengths to provide peace of mind, according to Atieh. "We don't want to lose a customer by selling them a used machine that could cause problems," he says. "This could jeopardise our entire business relationship. This is why we put all our efforts into ensuring the units we sell are in truly excellent condition."
One of the most important components of Al-Bahar's quality assurance process is its approach to sourcing. The majority of used machines sold by the company come directly from its rental fleet, which is continuously and exclusively replenished with brand-new units from Cat and SEM.
"Because of this, we know the full history of the used equipment we sell," Atieh explains. "Our well-trained and professional technicians conduct all maintenance in line with the manufacturer guidelines, and our machines are also connected, meaning that every single alert – every single issue – is reported directly to our team and recorded."
An additional advantage offered by Al-Bahar's rental-focused sourcing model is that these machines are often operated by trained rental operators, meaning buyers can have confidence that the longevity of their purchases will not have been compromised by inexperienced users.
The minority of used machines that do not originate from Al-Bahar's rental fleet are sourced from other Caterpillar dealers, meaning Atieh and his team know they have been maintained to the same robust standards. Moreover, each used machine undergoes a comprehensive 140-point pre-sale inspection to ensure it is in the best possible condition when it reaches the customer.
Thanks to its stringent sourcing methodology and rigorous quality assurance processes, Al-Bahar is able to offer an array of supplementary support to ensure customer satisfaction. As part of its ongoing promotional campaign for used machines, certified used equipment is sold under warranty in tandem with Customer Value Agreements (CVAs), meaning prospective buyers do not have to purchase new equipment to take advantage of the company's extensive aftersales support network. Additional benefits for used machinery buyers include service contracts, free protection plans, and access to both Cat Inspect and Cat Connect technology, providing state-of-the-art remote monitoring functionality to fleet operators. Caterpillar's VisionLink functionality is also available to Al-Bahar customers, allowing them to conduct effective fleet management through valuable performance-related insights.
Of course, Al-Bahar's affiliation with US-headquartered equipment giant Caterpillar, coupled with its uncompromising approach to quality, means the company's used machinery offering is not the cheapest in the region. As Atieh points out, Al-Bahar has maintained its market-leading position by focusing on value and delivering an excellent customer experience.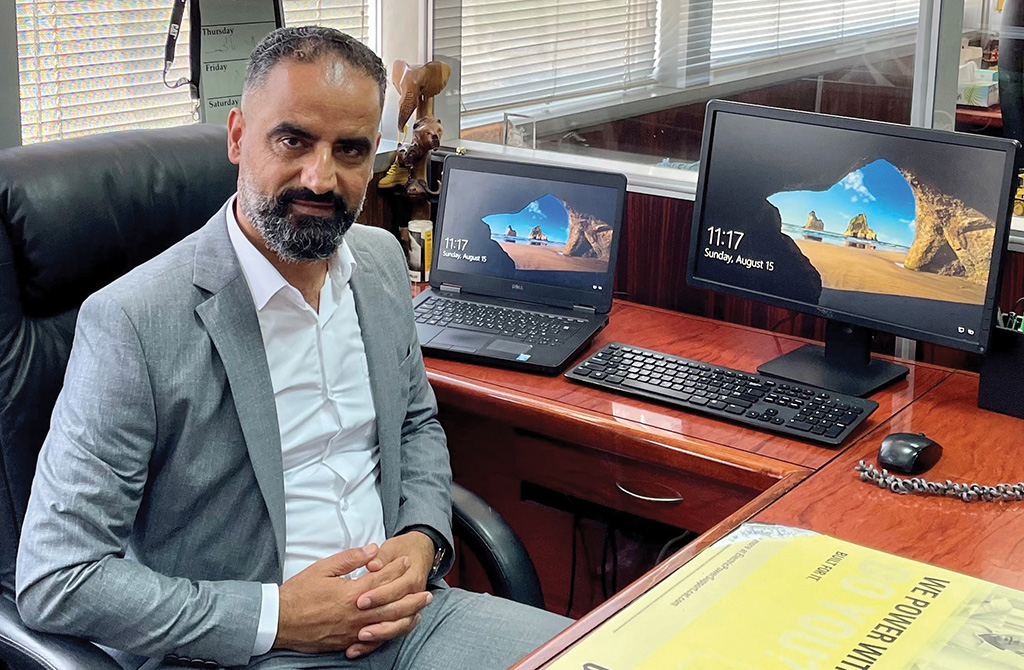 "To remain competitive, we need to ensure Al-Bahar's reputation is maintained," he says. "And that comes from the customers' experience with us. We are selling used machines that are in excellent condition and equipped to meet our clients' requirements. Whenever a customer encounters an issue, they know they have a partner that is ready to provide support at all times."
What's more, Atieh notes that the strong resale value associated with Caterpillar units represents a unique selling point for Al-Bahar. "Fleet managers know that Caterpillar machinery offers the highest resale value. They understand that when the time comes to sell their equipment, used Caterpillar machines command a strong price."
So, what are Atieh's expectations for the Middle East's used equipment market over the coming 12 months? "Last year, we saw huge demand in the used segment, driven by the low availability and rising demand for new machines," he says. "This demand stayed consistent in the first six months of 2023.
"My opinion is that demand for used equipment will remain strong during the coming year," he continues. "We are seeing new activities starting in our territories, mainly in the UAE, which are likely to drive more sales of both new and used machines. Also, our neighbours in Saudi Arabia are witnessing huge demand, and whenever there is a growing need for equipment in the Kingdom, fleet operators tend to come to the Emirates to source units.
"It is my expectation that this combination of factors will help Al-Bahar to continue to grow its used equipment sales over the coming year," Atieh concludes.