Gaby Rhayem speaks to James Morgan about Bobcat's recent performance in the MEA region and the benefits of bringing former Doosan equipment lines under a single brand.
It has certainly been an interesting few years for Bobcat. In 2021, Hyundai Heavy Industries (HHI) acquired a controlling stake in Doosan Infracore – a move that precipitated the phasing out of the South Korean brand from the heavy equipment space during 2023, to be replaced by the new brand, Develon
US-headquartered Bobcat, which remains part of Doosan Group, appears to have benefitted significantly from this series of events. The departure of its sister brand cleared the way for the manufacturer to explore larger machinery segments, and it is now poised to absorb the remaining Doosan lines of materials handling and portable power. Few industry pundits would have expected Bobcat's portfolio to grow so large, so fast.
Gaby Rhayem, Regional Director – Middle East, Africa and CIS at Bobcat, certainly seems buoyed by his employer's trajectory. Speaking from the firm's Dobříš campus in the Czech Republic, he tells Plant & Equipment: "Starting in January 2024, Doosan forklifts, generators and compressors will move under the Bobcat brand. Everybody is really excited about this.
"Doosan was an extremely strong and well-established brand in the construction business but, following the sale of Doosan Infracore, it will no longer be used," he continues. "Fortunately, Bobcat is also very well recognised. Our position is strong so, for us, it's going to be an exciting time as we start to sell these new machines under the Bobcat brand."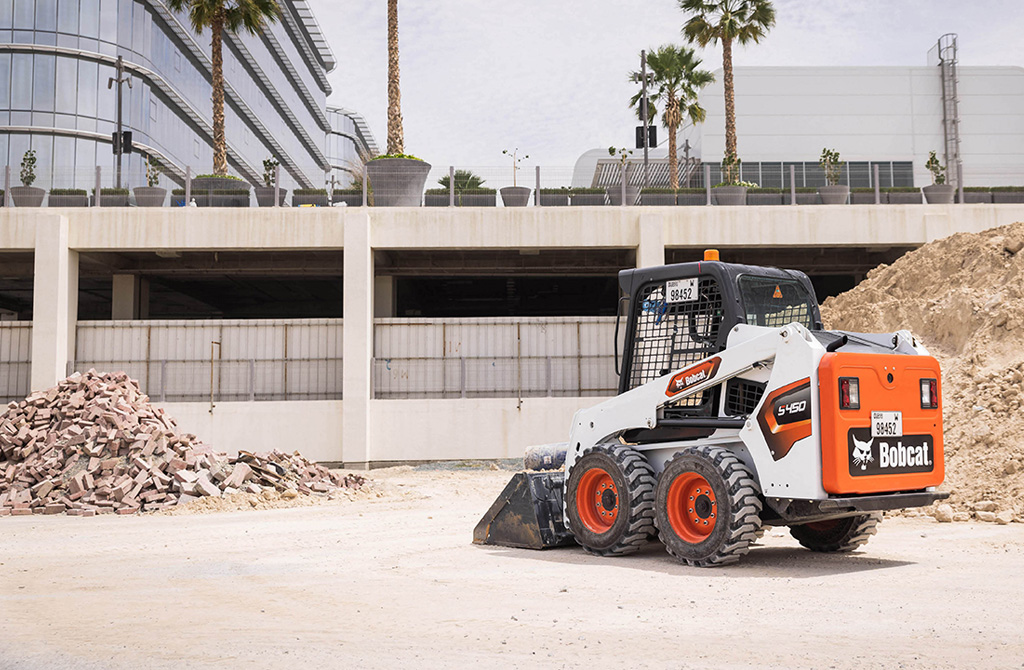 The fact that crossover between Bobcat's new and existing customer bases is limited represents another advantage for Rhayem and his team, maximising growth potential in the MEA region. "The customer portfolio for materials handling has perhaps 20-25 percent commonality with Bobcat's existing equipment lines," he explains. "It is a very different business, especially in the MEA region where a lot of these machines are rented."
Rhayem is clearly relishing the prospect of delivering Bobcat-branded forklifts, generators and compressors to MEA markets, but how are the manufacturer's existing lines performing? "2023 has been fantastic," he says. "Although we haven't witnessed significant growth in Africa, our activities in the Middle East have increased by 25-30 percent, which is huge.
The outlook for 2024-27 is also looking promising in this region. With all the projects taking place in the UAE and Saudi Arabia, I think good times lie ahead."
The uptick in Middle East markets has been driven in no small part by gigaprojects such as NEOM, a $500 billion development now underway in Saudi Arabia's Tabuk Province. "We are selling good numbers of machines to NEOM, including telescopic handlers, skid-steer loaders (SSLs), compact track loaders (CTLs), mini-excavators and also backhoe loaders," says Rhayem. "We had initially anticipated a move to electrical or Tier 5 on these projects, in line with zero-emission targets, but we have not yet seen a significant shift in this direction. We expect this transition will still materialise as regulations continue to evolve and fuel quality in the Kingdom improves. It will just take a little longer than expected."
Commenting on the manufacturer's most sought-after models in the MEA region, Rhayem says: "Bobcat's famous S450 and S630 SSLs remain very popular, and our T590 CTLs are also in high demand. At the same time, we are moving a lot of mini-excavators and telescopic handlers in the UAE and Saudi Arabia.
"The big surprise, however, is that we are seeing a major shift towards backhoe loaders in the region," Rhayem continues. "These units have been very well received by our MEA customers. Orders for backhoe loaders are equal to – or even a little bit higher than – SSLs right now."
Turning his attention to Africa, Rhayem seems particularly optimistic about Bobcat's prospects in Algeria. The North African nation is in the process of relaxing customs regulations that have limited the import of finished goods, including construction equipment, for several years. Thanks to this shift, international manufacturers will soon be able to resume the supply of machinery to this market.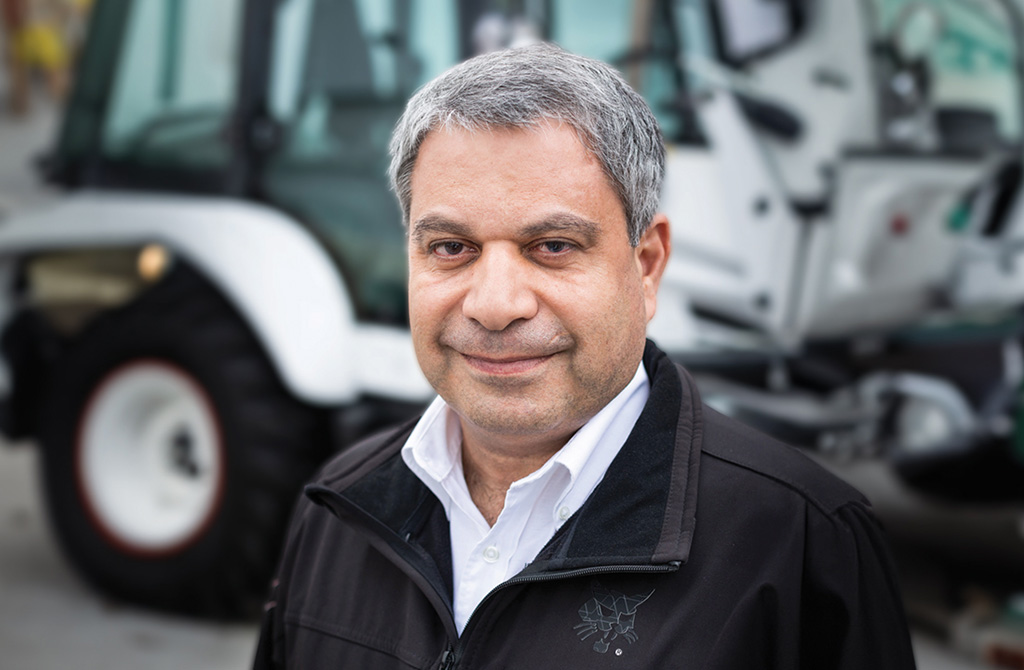 "We have identified our partner in Algeria," says Rhayem. "It's now just a question of getting official authorisation from the government in the form of an import licence. Once everything has been finalised, we expect our renewed activities in Algeria to represent one of the biggest milestones on the road to increasing Bobcat's footprint in Africa."
As for Bobcat's current focuses, Rhayem says his team will continue to ensure the manufacturer's supply chain is equipped to deal with rising regional demand. "My priority is to continue delivering the correct machines for the correct applications," he explains. "We will work hard to avoid any challenges in this respect because this is not the time to encounter issues with our supply chain. Business is booming so we need to ensure our factories are ready to build and ship the volume of machinery that our MEA dealers require.
"We will also take steps to ensure our upcoming rebrand runs smoothly," Rhayem concludes. "We must support our dealer network and market our new products effectively. This will take significant effort but I believe we are heading in the right direction. We understand the power of the Bobcat brand and we are determined to ensure this transition is successful."
---
The right tools for the job
This month, Bobcat launched an enhanced version of its market-leading S450 M-Series SSL for the MEA region. Whereas previous iterations included a 2.2L engine, the updated model features the same 2.4L mechanical engine as its larger S510 and S530 counterparts, as well as a joystick control option for the first time in the standard-cab configuration.
In September, the manufacturer introduced its brand-new B730 M-Series backhoe loader. Produced at Bobcat's factory in Chennai, India, this model boasts a powerful hydraulic system, high breakout force and intuitive operations, enabling users to optimise productivity when trenching, levelling and loading.
Given the brand's unrivalled track record in the SSL and CTL segments, the continued popularity of the Bobcat S450 M-Series is unlikely to raise many eyebrows. However, the fact that the Bobcat B730 M-Series backhoe loader is already achieving sales parity with the manufacturer's more established lines will certainly have come as a pleasant surprise to Rhayem and his colleagues.