Mahmoud Ayoub, Sales Manager at Masaha Equipment Co., tells James Morgan how he plans to lead his team to market dominance within Kuwait's machinery sector during the next five years.
The post-pandemic recovery of Kuwait's heavy machinery market appears to be in full swing. According to a 2022 report from Arizton Advisory and Intelligence, the country's construction equipment sector is expected to achieve a compound annual growth rate (CAGR) of more than 5.5% during the period 2022-28, reaching a market value of $450 million by the end of the period.
Such figures indicate this could be a propitious juncture for dealers looking to grow their market share. Mahmoud Ayoub certainly thinks so. With more than two decades of industry experience, having worked for a variety of international construction machinery brands, he joined Masaha Equipment Co. as Sales Manager in March 2022 and has already witnessed an uptick in orders.
"When I joined Masaha earlier this year, the market was still down following the pandemic," Ayoub tells Plant & Equipment. "Traditionally, Masaha has specialised in the rental space and this segment never dies. However, this is not true of heavy equipment sales, which almost halted in Kuwait during the global pandemic."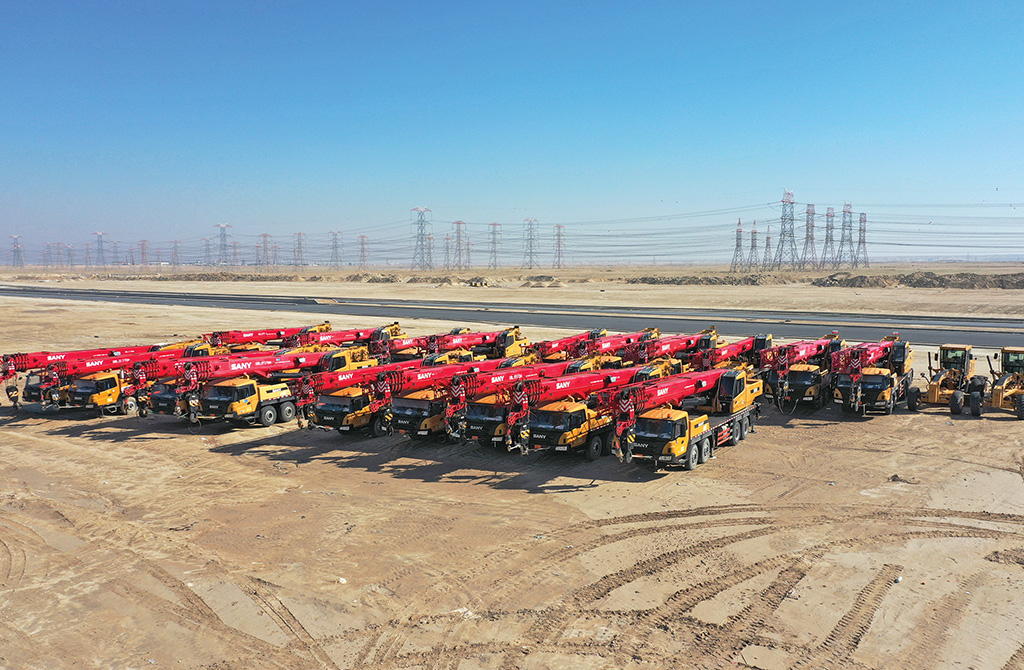 As an authorized dealer for China-headquartered manufacturing giant, SANY, Masaha's status as Kuwait's leading supplier of rental equipment has enabled it to weather the post-pandemic storm better than most. Encouragingly, Ayoub is now seeing the company's sales head in the same direction.
"We are now performing well, especially within segments such as heavy-lift cranes, excavators and wheel loaders," he says. "We have also witnessed solid demand from the oil and gas sector for SANY motor graders, thanks to the ongoing soil remediation efforts in Kuwait. Since June, sales have been much better than they were previously."
But what elements of Masaha's operations have facilitated this improvement? According to Ayoub, a combination of strong infrastructure, a high-quality manufacturing partner and visionary leadership has enabled the company to grow its sales business faster than the competition.
"Masaha has all the foundations necessary to succeed," Ayoub says. "But it's not only about succeeding; our team's goal is to lead the market, and the company's owners are fully supportive of this ambition. Our product offering and facilities are second to none. We have superior equipment in the form of SANY, we are establishing a talented team of experienced sales and service engineers, and we are building a brand-new workshop.
SANY has developed an enviable reputation for quality and value during the past decade, competing on an equal footing with the most established global names in the industry. Given Ayoub's experience with other industry-leading brands, does he think the manufacturer has achieved parity with its international rivals?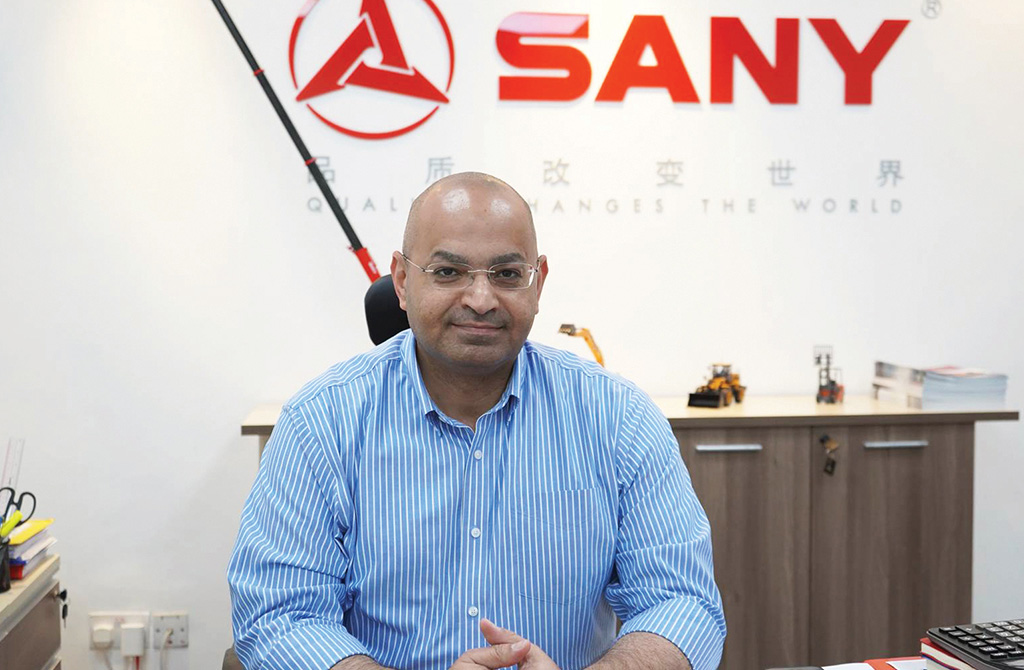 Some manufacturers sell their equipment on price only," he explains. "They offer lower-quality products to keep costs low. SANY, on the other hand, already possessed extensive production capabilities and experience in China, having built a reputation for extremely high-quality products at competitive prices. In other words, genuine value. When it comes to quality, we are competing on the global stage."
Indeed, as Ayoub highlights, the manufacturer is already outperforming international brands within certain segments, both in terms of quality and sales. "SANY is number one in the world when it comes to excavators," he says. "In this space, the quality of its models has surpassed that of other brands by some distance. At Masaha, we can see that all SANY models are following the same trajectory. That's why we know we have the right products to become Kuwait's market leader for equipment sales, just as we are for rental."
Ayoub and his team have developed a five-year strategy to achieve this ambitious goal. They plan to take the number-one spot within the coming two years before growing their market share over the subsequent three-year period. So, what are the cornerstones of this strategy?
"Firstly, we need to identify the equipment that will be needed in Kuwait based on our customers' project requirements," he explains. "It's vital that we fully understand the specifications of the machinery that will be in demand. Secondly, we will focus on maximizing our market coverage. This is important as we need to be in a position to reach all prospective customers operating in Kuwait. Finally, we will continue to develop an experienced sales force. If we achieve all three, I am confident that we will establish Masaha as Kuwait's leading equipment seller."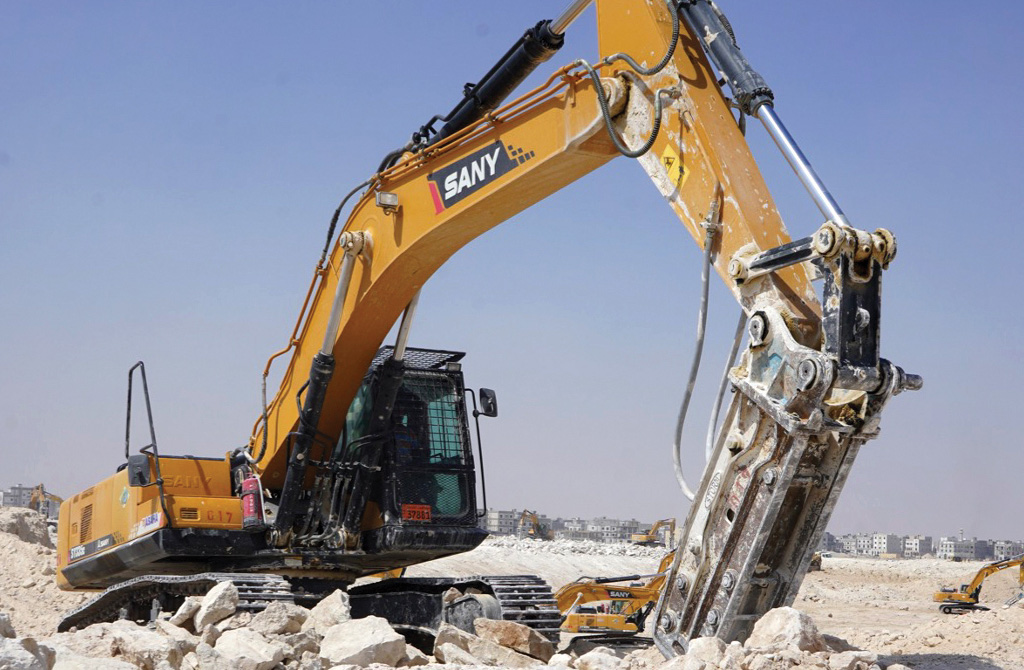 Ayoub is understandably pleased with Masaha's sales performance in H2 2022, but what about next year? Does he expect this upwards sales trajectory to continue?
"Yes, because we are visiting our customers on a daily basis and our prospects are looking promising," he concludes. "Sales is about information; the more information you have, the more units you will sell. We expect new projects to be announced in Q1 2023, with mobilization commencing during the following quarter. So, from Q2 2023 through to the end of the year, I think there is significant potential. We are preparing now by placing orders for stock and strengthening our sales team. In collaboration with SANY, we are getting ready to meet increased demand."