With chip shortages, volatile markets, and manufacturing delays continuing, fleet and asset managers today are facing unprecedented challenges in obtaining the vehicles, machinery, and heavy equipment they need to keep their businesses running. The demand for used equipment continues to increase, with many companies turning to Ritchie Bros. online auctions and marketplaces to find what they need – often putting it to work immediately.
Amount of items in December sale including Kuwait – 1000+ 
Ritchie Bros. uses its broad international network to source the equipment from businesses that are looking to sell. For its final Dubai sale of 2022 Ritchie Bros. partnered with Kuwait-based auction company MegaAuction to add even more for buyers – the December sale features over a hundred construction equipment items and trucks located in Kuwait. Combined, over 900 items are included in the auction that opens for bidding on December 14. Every item sells without a reserve price via an easy-to-use online auction system that is open for several days. Bids can even be placed on the go via Ritchie Bros. mobile app.
Online auctions are widely used
Online selling methods have become the new norm for many international equipment buyers, especially since pandemic times with border closures and travel restrictions. Ritchie Bros.' online Timed Auctions have seen massive growth in domestic and cross-border participation, leading to a broader international footprint and stronger price performance. Ritchie Bros.' successful transition to fully online auctions was recognised this September when the company received the Best Innovative Auction Solutions prize at the Construction Innovation Awards last year.
How do online auctions work?
When you think about an auction, you might think about fast-talking auctioneers leading the action – online Timed Auctions are different. Ritchie Bros. Timed Auctions use an easy-to-use online system that tracks bids as they're received. Bidding is open for several days, and buyers receive notifications to stay up to date. Having more time to bid is an advantage for both bidder and seller. Like pre-COVID, online auctions are still unreserved, meaning there are no minimum bids, and the highest bidder always wins the item.
Bidder confidence is high and sufficient for overseas buyers to place bids due to the numerous photos, videos, inspection reports, and other details on the online listings. Bidders can also come to the auction location in Dubai and inspect items in person. Having these two options helps buyers understand the equipment they are bidding on.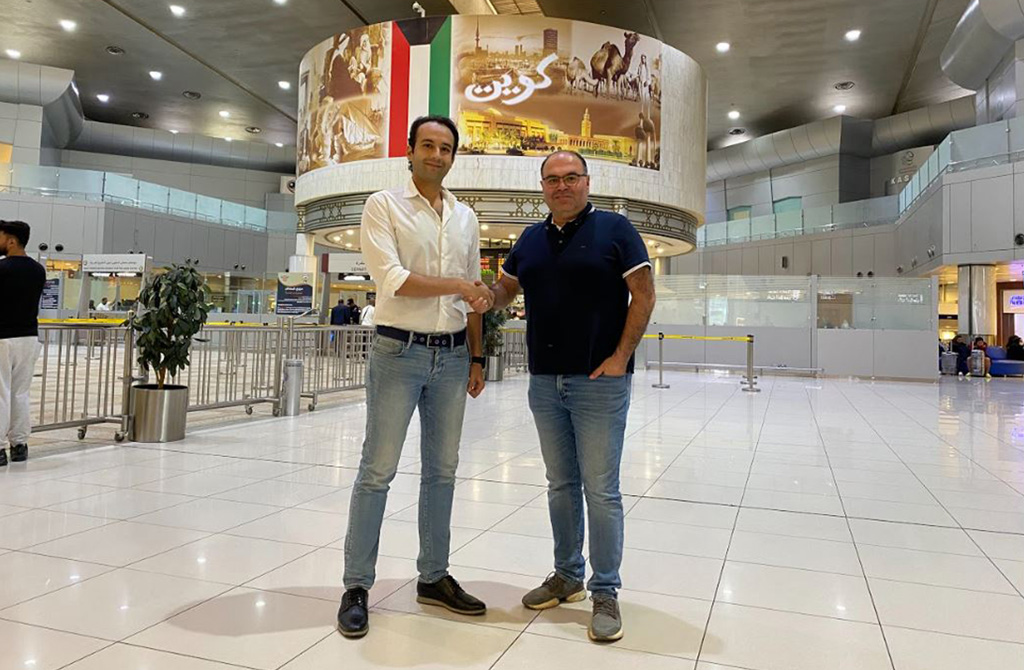 Financing options available for UAE buyers
Getting financing for equipment purchases is now much easier. Ritchie Bros. is now offering a broader range of options for customers based in the Emirates. UAE-based buyers can benefit from an expanded range of heavy equipment and machinery eligible for financing by Emirates NBD bank. This initiative is the result of an industry-leading partnership between Emirates NBD bank and Ritchie Bros.
Last chance to buy before the end of year
The next quarterly Dubai online timed auction – with items sold from Kuwait – will take place in December, and hundreds of equipment items are already available to be sold. Bidding opens on December 14, and ends at staggered times on December 20 and 21, 2022. Bidders can review the full inventory list now and place bids for the equipment they are seeking. To be sure of securing an item, bidders can choose the 'maximum bid' function in the auction interface to ensure they will always be the highest bidder and win the item.
Available in English and Arabic
The Ritchie Bros. website is available in several languages, and almost entirely in Arabic. The company has a customer care team that speak Arabic to help buyers and sellers in the region.