IVECO and Arabian Auto Agency deliver to ARASCO 20 IVECO S-Way units, the latest on-road truck totally developed around the driver, with special attention to business efficiency and safety, a great solution for the fleet owner and the ideal travel companion for the driver.
Following the unveiling of the new truck in Riyadh in May, IVECO and its local dealer Arabian Auto Agency (AAA) delivered 20 IVECO S-Way units in Saudi Arabia to Arabian Agricultural Services Company (ARASCO), a major local company for food supply and security.
All the units handed over during the ceremony that took place on June 8th in Dammam are IVECO S-Way AT440S47T 4×2 truck tractors. These trucks will be locally assembled at the Arabian Auto Agency Riyadh facility and will join the ARASCO fleet for the task of hauling chicken feed in bulk carrier semitrailers.
"In AAA we are proudly enhancing our strategic partnership with ARASCO, who are leader in Saudi Arabia in its field," says Maan Gharaibeh, General Manager of Arabian Auto Agency. "The delivery of this first batch of the new IVECO S-Way trucks is further strengthened by a complete tailored aftersales solution package to ensure the maximum uptime for their expanding fleet."
"After the IVECO S-Way launch held in Riyadh recently, we are really proud to talk about this success story with ARASCO,  a benchmark and important influencer within the local long haulage distribution business sharing with us the same vision of quality and sustainability," says Alberto Pellegrini, Saudi Arabia IVECO Area Manager.
"This new delivery for such distinctive application is a clear sign that together with Arabian Auto Agency Sales and Aftersales organization, our valuable partner in this important mission, IVECO is continuing its growth in this challenging and competent Saudi Arabian market where we are quickly approaching the double-digit MS figure in 2023," adds Pellegrini.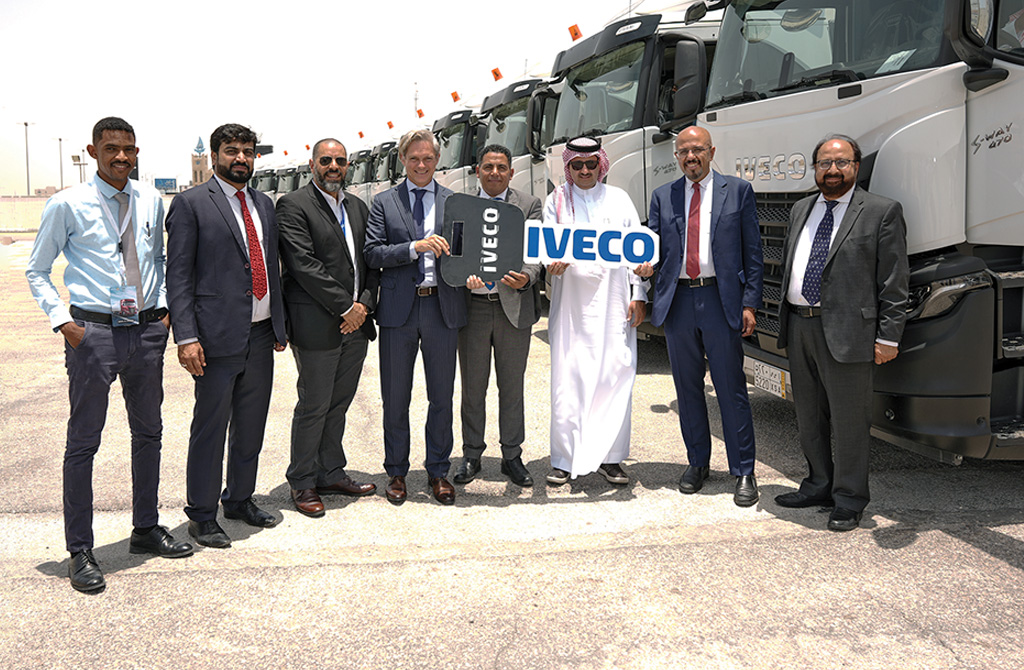 "This is the first step of an exciting journey between AAA and ARASCO," says Gharaibeh. ARASCO is one of the top 100 firms in Saudi Arabia and is a prominent Saudi company specializing in the production of high-quality animal feed products. ARASCO is a market leader in poultry, agricultural, veterinary, and animal husbandry products, as well as logistic services for handling and transporting agri-bulk commodities and completed goods.
Driver-centric long-haul truck
The IVECO S-Way is the company's latest heavy-duty truck, built with a package of features centered on the driver experience, efficiency, and business productivity. It improves on its already excellent fuel economy with a new engine lineup and next-generation rear axle, as well as innovative technology customized to the demands of its consumers.
It continues the success that this series has had since its European premiere in 2019 and has been particularly popular with drivers due to its high levels of comfort. Customers like the gains in performance and Total Cost of Ownership (TCO) that come with a new truck's excellent dependability.
In the face of strong competition, logistics operators want top-tier fleet uptime, efficiency, and productivity. The new IVECO S-Way fits this criterion, offering an unrivaled bundle of features designed with the driver in mind. It is more than a product: it is a business concept that spans the truck's full life cycle and assists IVECO customers in meeting the needs of their own consumers.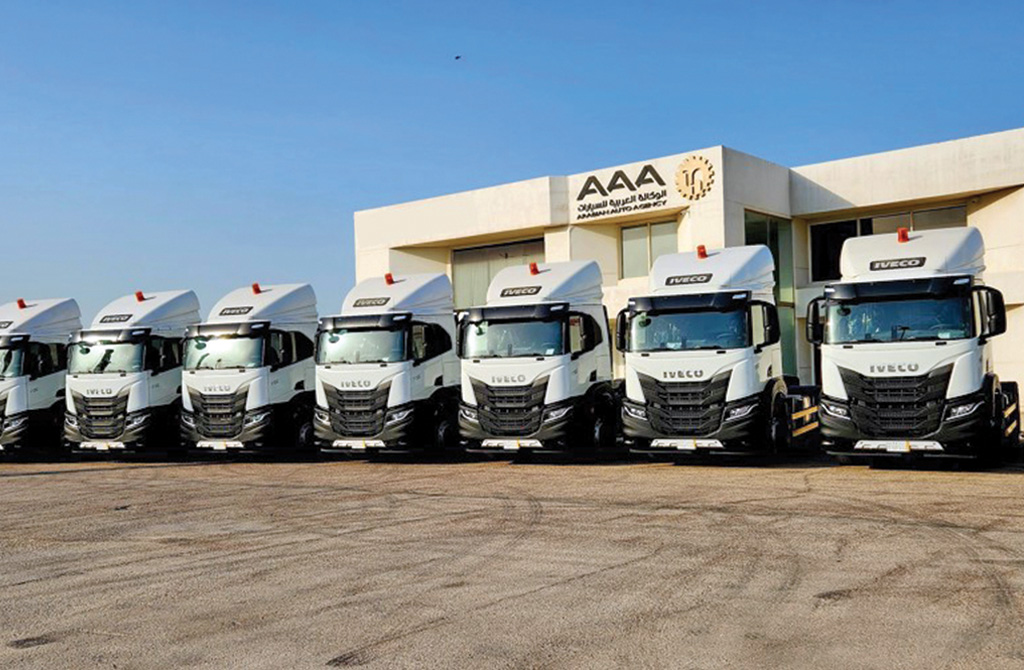 Designed to maximize fuel efficiency
IVECO has seized every opportunity to bring cost savings and productivity benefits to the advantage of the owner's profitability in rebuilding the cab from the bottom up. All the new design components work together to offer greater aerodynamic performance and up to 4% fuel savings on top of the remarkable fuel economy that this product line is known for.
The IVECO S-Way was created with the driver in mind, and the new cab has been modified and reinforced to provide high levels of passive safety, with mechanical resistance that meets ECE R29.03 cab crash regulations.
With one-piece side windows and rear-view mirrors, the new design also delivers much increased direct sight for the driver. The IVECO S-Way also has complete LED lights, which provide a significantly sharper beam that carries further, boosting visibility and obstacle perception by 15% and enhancing safety in low-light settings even more.
Furthermore, the IVECO S-Way comes standard with a comprehensive suite of Advanced Driver Assistance Systems to assist the driver in operating the truck effectively and safely while decreasing tiredness on the road. The redesigned design of the door, which now reaches all the way down, leaving only the bottom step exposed, and an extra mechanical door lock within the cab address security when the truck is parked..