SIJIMIX, part of FNCT Group (Fujairah National Construction & Transport) leading ready-mix company specialized in supplying quality concrete throughout the eastern United Arab Emirates, has received a new fleet order of 20 Renault Trucks K380 P6x4 concrete mixers.
Sijimix's new additions equipped with 9 CBM transit mixers, supplied by United Diesel, the Renault Trucks official importer in Dubai & Northern Emirates, will grow their existing Renault Trucks fleet of over 50 units, and are already operational to transport concrete across the United Arab Emirates.
Robustness, working comfort, payload, pulling power, easy body mounting for all purposes the Renault Trucks K range is designed to respond to all customers' needs, with a full steel bumper, exceptional obstacle clearance and the best approach angle on the market. The K Range's variety of chassis reinforcements allow it to adapt to even the toughest conditions.
Total customer satisfaction
Mr. Mahmoud Attourah, CEO of FNCT Group, specified: "Renault Trucks, having been our choice of supplier for years, is brought upon by their solid quality of products. They earned our trust with their rationalized financial costs and sustained rapport in client care."
FNCT is committed to achieve the most practical, highest professional standard and best engineering quality to all engineering works; which require reliable and efficient trucks such as the Renault Trucks K Range.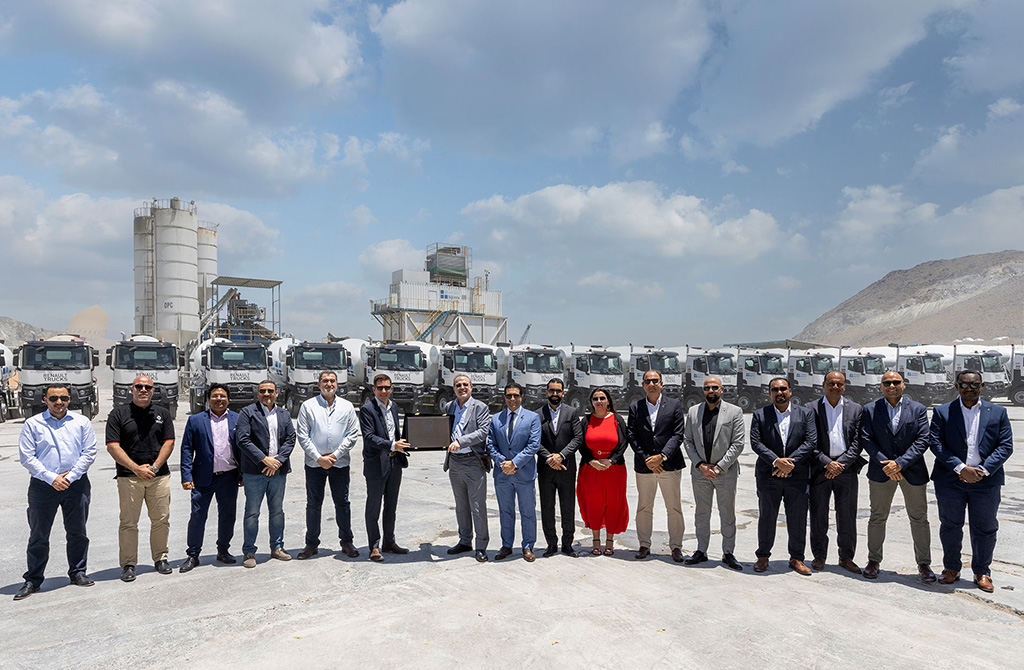 Mr. David Sawiras, General Manager of United Diesel, part of Al Rostamani Group added: "We are honored to once again be chosen by our esteemed customer FNCT as their preferred partner and to supply Renault Trucks.
This repetitive order is a testament to the trust they have in United Diesel and the Renault Trucks brand. We remain committed to delivering excellence in every vehicle, ensuring our partnership drives success for years to come".
Renault Trucks your long-term partner
Sales Manager of Renault Trucks Middle East, Mr. Mohamed Adly commented: "Renault Trucks is proud and grateful of this additional order and our partnership with FNCT Group. Our Renault Trucks K range is proven to be the most efficient and robust trucks in the toughest conditions. We are committed to our customers' success by providing complete tailor-made transport solutions."