The expansion of JuffaliTrucks' reach is a top priority as it makes substantial progress in the Saudi used truck industry.
A division of Juffali Commercial Vehicles, JuffaliTrucks is focused on pre-owned trucks, trailers, and applications. It started its journey in 2018 by importing pre-owned Mercedes-Benz trucks from Europe and arranging fleet exchanges for newer vehicles from its inventory.
JuffaliTrucks now serves the Central, Eastern, and Western regions of Saudi Arabia and is expanding its reach to provide an even wider range of options.
"At JuffaliTrucks, our mission is to continually exceed expectations, offering commercial vehicle solutions and a partnership focused on trust, innovation, and customer-centricity," says Heiko Schulze, CEO of Juffali Commercial Vehicles.
The year 2018 marked a pivotal moment for JuffaliTrucks, as it ventured into the pre-owned trucks market with the importation of used Mercedes-Benz trucks from Europe. This strategic move allowed the company to establish a solid foundation and set the stage for its subsequent growth and success. Mohammed Alwardat, the Director of JuffaliTrucks, reflects on the company's inception, saying: "2018 marked the establishment of our pre-owned trucks company with the importation of used Mercedes-Benz trucks from Europe."
JuffaliTrucks has distinguished itself by going beyond merely offering pre-owned trucks. The company actively engages in fleet exchanges, facilitating the replacement of used trucks of all brands with brand-new Mercedes-Benz and FUSO trucks from its inventory. This approach not only rejuvenates the fleets of its customers but also emphasizes the commitment to providing state-of-the-art vehicles with cutting-edge technology and features.
"Additionally, we exchange used trucks of all brands to replace customers' fleets with brand-new Mercedes-Benz and FUSO trucks. We have unwavering faith in our group's ability to exceed customer expectations," says Alwardat.
JuffaliTrucks solutions are not just a unique selection; they embody a 100% passion-driven commitment to delivering unparalleled excellence. The Saudi distributor firmly believes that genuine success is born from the heart, and their dedication to customer satisfaction is at the core of everything they offer. Here are the pillars of their solutions:
Warranty: Choosing a used truck saves money but may lead to costly repairs. A used truck warranty is a safety net, offering peace of mind and financial security. JuffaliTrucks' warranty covers repair costs or provides a replacement vehicle for significant issues like engine, pistons, turbos, after-treatment, or transmission problems. While it requires an initial investment, a single major repair can make it cost-effective. This warranty is vital for those heavily reliant on their trucks for work.
Truck Purchase: JuffaliTrucks redefines the truck buying process by assisting buyers find and purchase a suitable truck and offer fair prices when you want to sell your vehicle. Their expert team quickly evaluates your used truck to provide an offer price.
Financial Services: JuffaliTrucks simplifies your path to owning one of their exceptional used trucks with various financing options and special offers. They're dedicated to helping buyers find the financial solution that suits your unique ownership concept.
Buy-Back: Wouldn't knowing the resale value of your commercial vehicle at the point of purchase be helpful? That's what JuffaliTrucks buy-back service offers. It provides the insight needed to make an informed investment decision, ensuring your truck purchase aligns with your long-term financial goals.
Trade-In: JuffaliTrucks' trade-in option goes beyond a straightforward vehicle swap. It's a way to maximize your investment. Buyers can easily deduct the value of your existing truck when acquiring a new one, ensuring that your transition not only meets but exceeds your value expectations.
Export: For those looking to take their truck to international markets, JuffaliTrucks make it a seamless reality. Their export services handle all procedures and formalities, ensuring a smooth transition to the global stage.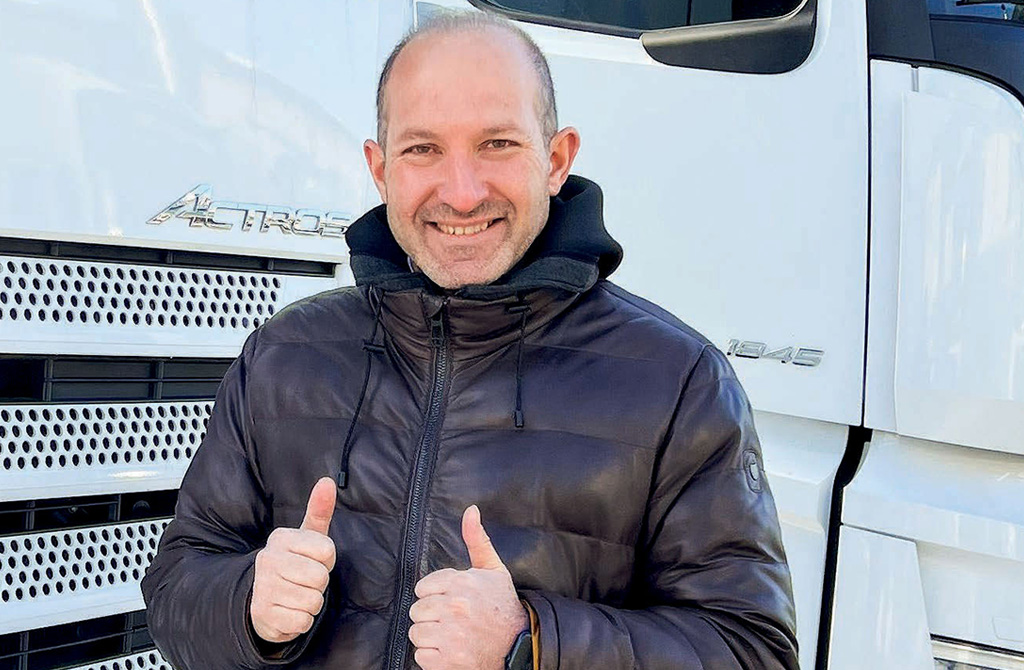 At JuffaliTrucks Solutions, their commitment to excellence drives everything they do. "JuffaliTrucks operates as a united team, working tirelessly to ensure the highest levels of customer satisfaction, making it seamless to serve all our clients," Alwardat concludes.
As JuffaliTrucks continues to make significant strides in the pre-owned truck market, it remains focused on expanding its reach. The company is committed to offering an even wider range of options to cater to the diverse needs of its customers. With a strong foundation built on integrity, excellence, and customer-centric values, JuffaliTrucks is poised to play a pivotal role in shaping the future of the commercial vehicle industry in Saudi Arabia.
The successful partnership with Juffali Commercial cars and Daimler AG dates back to 1974, when a joint venture between Mercedes-Benz Commercial Vehicles and E.A. Juffali & Brothers established the National Automobile Industries in Jeddah to construct Mercedes-Benz commercial cars domestically in Saudi Arabia.
Juffali Commercial Vehicles is the sole agent and distributor for Mercedes-Benz trucks and buses in Saudi Arabia. The company recently became a distributor for FUSO vehicles and buses.