Juffali Trucks began the year with a number of enhancements to its fleet and a new division for used trailers. The addition of the used trailers to its portfolio is the company's path for future growth. Juffali Trucks is also planning on several service points across numerous locations in the Saudi Arabian landscape to be closer to customers.
Established in 2018 as a dealership for pre-owned trucks, Juffali Trucks began operations with the import of Mercedes-Benz used trucks from Europe. Today, the company also offers its customers the option of trading-in ("exchanging") their old fleets with newer trucks from Juffali's range.
The company's product range includes tipper semi-trailers, fuel tank semi-trailers, curtainsider semi-trailers, flatbed semi-trailers, cement bulker, skeleton trailers, reefer trailers, curtainsider trailers and flatbed trailers. Juffali Trucks also has applications and mounted structures, such as Hiab hydraulic cranes, Hiab multilift skid loaders, Hiab zebro hydraulic tailgate, aerial lifts, and insulated aerial lifts as well as workman baskets and reefer boxes.
The most popular machine from their range of products is the tractor head, sales of which mark the highest numbers among all truck types. It is also the most popular means of transportation in the Kingdom. Dump trucks come second, followed by mixer trucks and truck chassis suitable for applications and body structures mountings also record strong sales numbers. New trucks and new buses fall under one division, while used trucks fall under a separate business unit. Used buses are a different business unit which has seen exceptional growth in the last few years.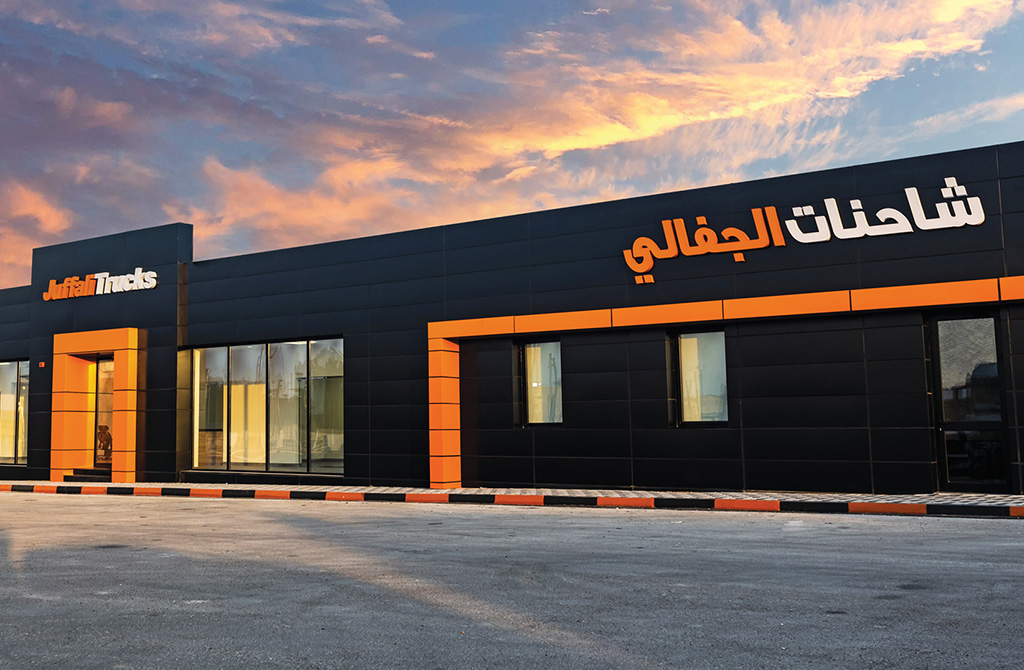 After sales service and warranty
Branches of Juffali Trucks cover the Central, Eastern, and Western regions of Saudi Arabia. The company has seven major workshops distributed around the Kingdom – in Riyadh, Dammam, Jeddah, Jizan, Abha and Qassim. Additionally, there are more than 35 mobile workshops roaming around Saudi Arabia to service and support customers. A new service center is being planned in NEOM.
Besides selling used trucks, the company provides a thorough after-sales service and warranty program for all of its customers, providing protection from expensive repairs of major components of the used truck. This ensures an affordable cost per kilometer in the service agreement allowing the customer to have a relaxed, hassle-free operation as well as a longer life span for the truck as the service agreement makes use of genuine spares, providing quality repairs and a professional service. Having multiple service and distribution centers in various parts of the country also enable Juffali Trucks to act swiftly to solve customers' issues.
Juffali Trucks offers two types of service agreements – Selectplus and Complete. Selectplus includes interval services and extended warranty on powertrain. The Complete program includes interval services and extended warranty on all truck components. Both agreements are applicable for a minimum yearly mileage of 120,000 km/truck and a maximum of 150,000 km/truck.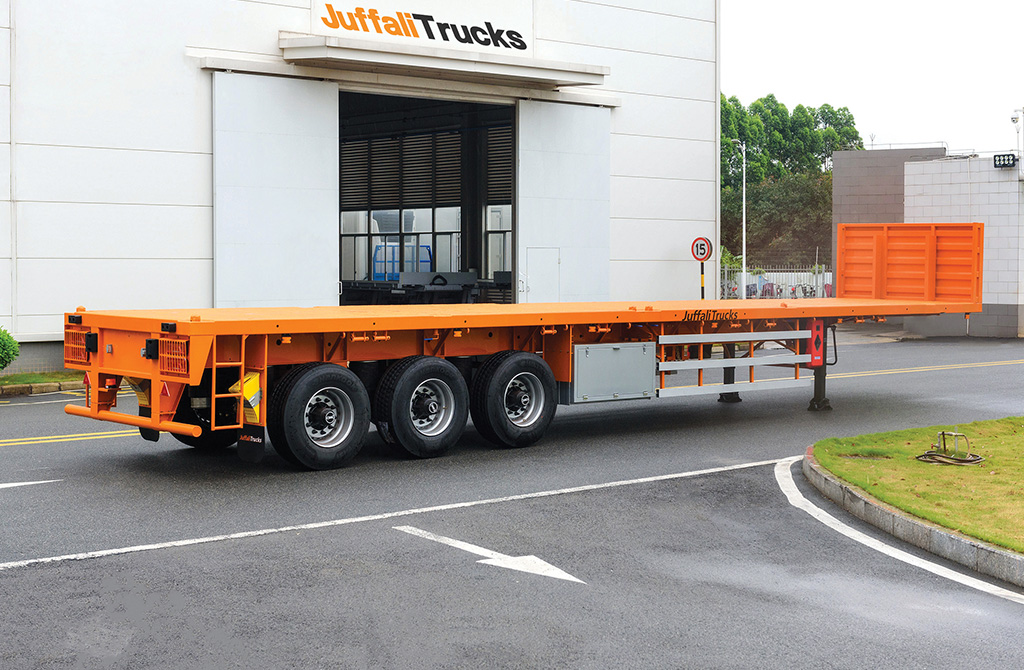 Trading old fleets for new
Trading in old trucks is a service now expanded upon in the Juffali Trucks Company. This not only allows the customer to save money but also significantly impacts business performance. Newer vehicles, with increased safety features, performance, and product life expectancy reduce downtime allowing customers added effectiveness. Juffali Trucks has a large pool of used commercial vehicles of all brands and age types and a wide range of trailers and applications to choose from. Through a fair and professional evaluation process the company guarantees a sale for their client.
Mercedes Benz trucks typically have a lifespan of 40+ years proven from experience in the Saudi market. Generally, the optimal lifespan for a truck is 10 years, during which the truck owner spends a reasonable number of resources on preventive maintenance.