Global asset management and disposition company, Ritchie Bros., is getting ready for its Dubai auction, which is taking place from September 19-20 and will feature over 1,400 lots. Among the usual used heavy equipment, a number of unused machines are available for purchase, offering buyers the chance to buy new equipment at an unreserved price.
Some of the unused equipment available at Ritchie Bros.' September auction includes:
2023 JCB 3DX 4×4 Backhoe Loader
2020 Ammann ASC100D Smooth Drum CompactorCompactor
2017 Nissan Sentra Automobile
2014 Volvo L105 Wheel Loader
The auction will also feature a variety of rare heavy machinery, popular for its large capacity and uncommon since most of this equipment is not easily available for purchase. Some of these rare items include:
2020 XCMG QAY260 260ton 12x6x10 All Terrain Crane
2019 Sany SCC550C 55-ton Lattice-Boom Crawler Crane
2022 Komatsu PC450LC-7 Tracked Excavator
2018 Atlas Copco IDM30 Crawler Mounted Blast Hole Drill
2019 Cat 950MZ Wheel Loader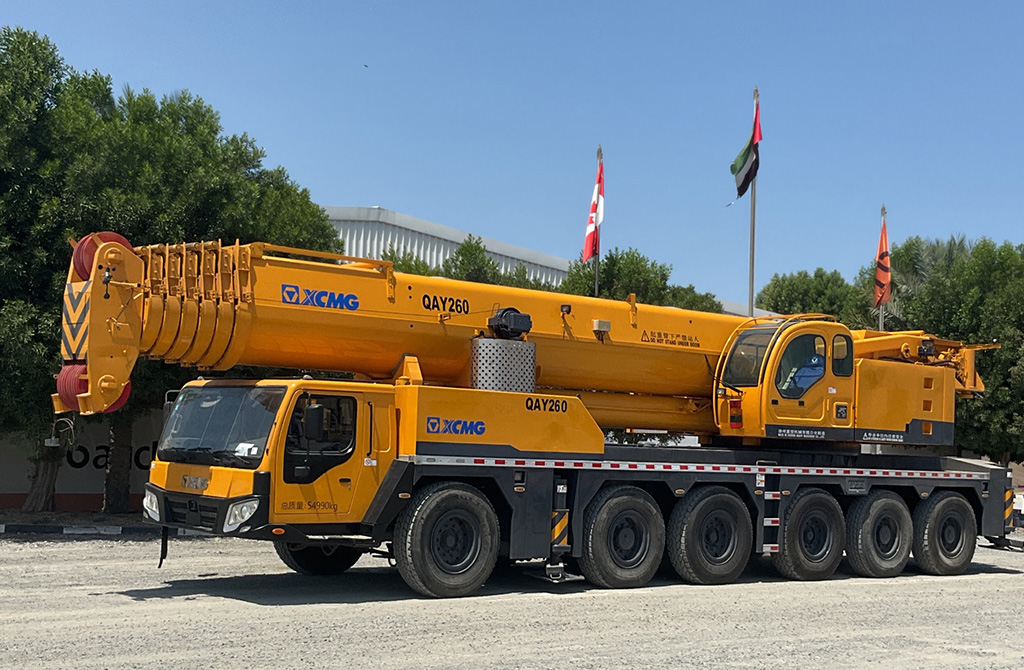 In addition to the unused and limited equipment available, the upcoming Ritchie Bros.' auction will also feature a wide range of used heavy machinery utilized in a wide cross-section of categories, including construction, demolition and recycling, lifting and material handling, drilling and mining, oil and gas, power and utility, and more. Buyers will have a large choice of equipment, with over 1,400 lots including hydraulic excavators, wheel loaders, loaders backhoe, crawler tractors, articulated dump trucks, hydraulic truck cranes, forklifts, all terrain cranes, vibratory rollers and motor graders. This sale will also see a surge in the number of sport utility vehicles (SUVs) available to buy, including:
2023 Land Rover Defender 4×4 SUV
2018 Toyota Prado TX 150L 4×4 SUV
2015 Toyota Land Cruiser 76L 4×4 SUV
Shirin Bazargan, Regional Operations Manager at Ritchie Bros., said that with the inclusion of so many different types of machines and vehicles, buyers will be spoilt for choice at the upcoming auction. "This year, our buyers will have the opportunity to add rare and unused vehicles to their fleets at an unreserved price in addition to the standard heavy equipment and SUVs. This makes Ritchie Bros.' September auction a great time to get involved, even if buyers haven't participated in our auctions before."
Buyers are welcome to visit the Ritchie Bros. Jebel Ali yard in Dubai from September 13-20 to view and inspect the lots up for auction. To place a bid, they can register for free on the Ritchie Bros.' website and can also view all the items available for purchase at an unreserved price. The website also contains detailed inspection reports and the option to access a 360-degree view of some of the available lots, which includes a look at the machines' interior as well. Once registered, buyers can add items to their watchlist and receive updates on these items.