Having an extensive range of machines, Al-Bahar has been a signature icon in the construction industry for quite a span of time, where their highly reliable After Sales Services and Warranty Programmes hold prominence as major attributes. With their current and upcoming promotional offers suited to ease almost all machine-ownership woes, Al-Bahar continues to win and retain the interest of customers throughout the Middle East.
The long-established credibility of Al-Bahar is quite evident through its legacy as one of the leading figures in the arena of new and used heavy equipment for many decades. Al-Bahar has put forward machines suited to all budget ranges, and is now actively running its popular promotion that offers machines across both the Caterpillar brands – Cat and SEM. The promotion titled 'More Selection. Better Deal.' is inclusive of free warranty as well as a vast coverage of support solutions that remove the hassles in owning and maintaining a machine. These exclusive deals and offers are subject to change on a monthly basis, depending on the degrees of demand and stock availability pertaining to the machines.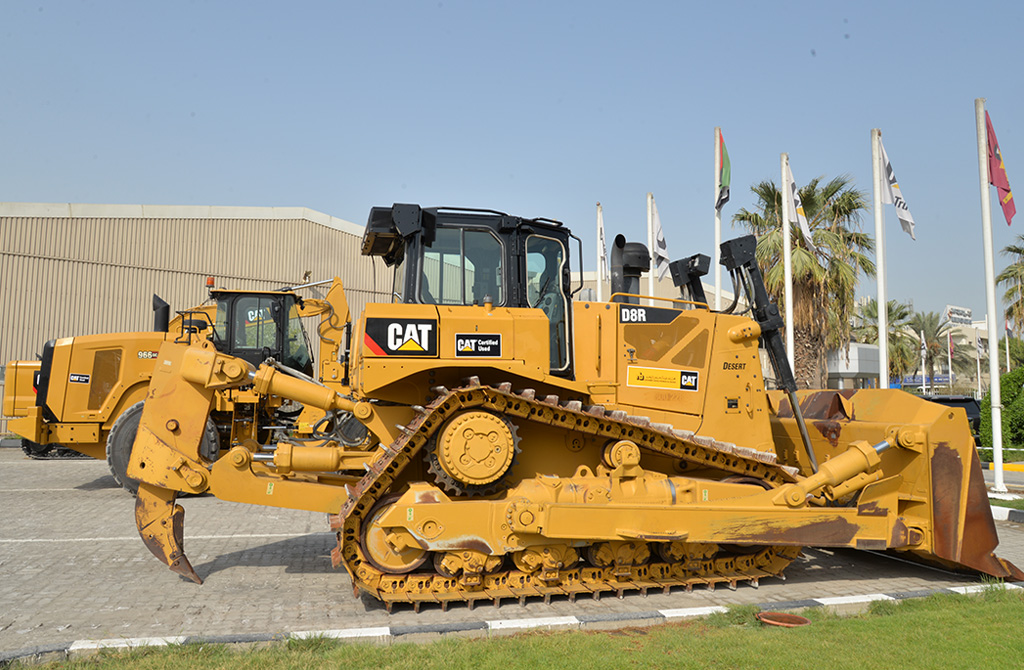 Assured Quality and Peace of Mind
Al-Bahar provides continuous support through a Customer Value Agreement (CVA). From the multiple CVA options available, a buyer can pick the best one fitting their company's needs. Being completely customizable, the CVA not only gives a buyer the access to servicing their machines with genuine Cat parts through the dealership, but also increases the longevity of machines. It further has the Cat Connect, a feature of sheer convenience designed to help the owner track the fleet's status. The Cat Connect strives to see maximum job-site efficiency by ensuring that the machines are not misused, mismanaged, or under-utilized during work hours. With many more similar features covered, the CVA is said to be a well-worthy package deal without doubt.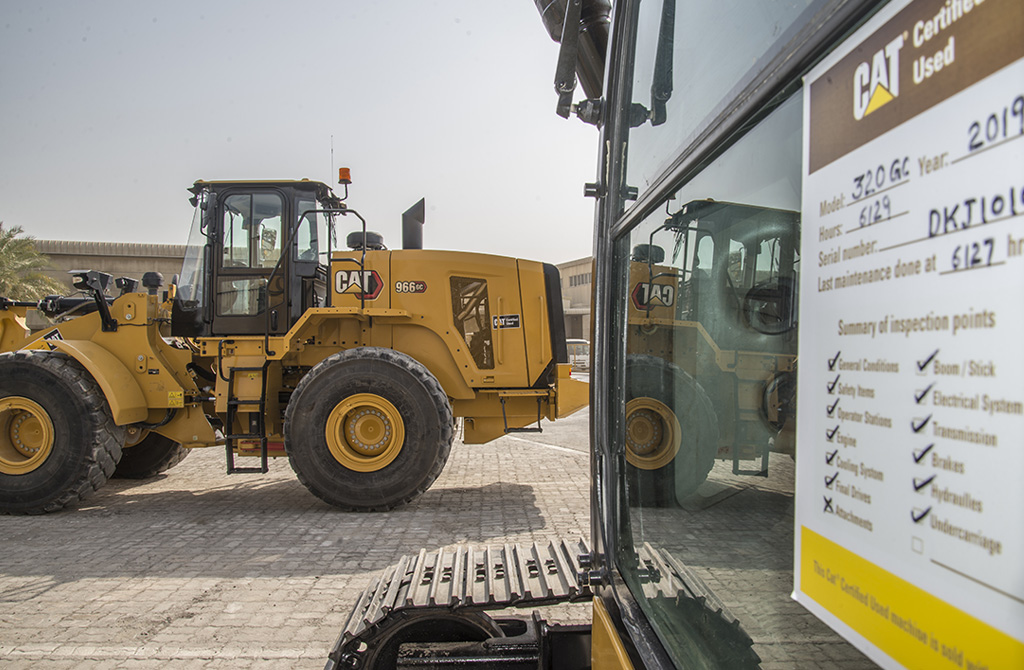 Massive Range
Al-Bahar has a comprehensive fleet of well-maintained and up-to-date used machine models in stock. With such a large inventory, every machine type you would want is easily accessible. Machines can also be customized and made available as per the user's needs from Al-Bahar's Rental Fleet, until the exact model is ready as a new machine for purchase. The company has various flexible options across rentals, used and new machines.
Al-Bahar's website (www.albahar.com) has a detailed listing of all used machines available across the five countries they are present in – UAE, Bahrain, Oman, Kuwait, and Qatar. With a wide variety of machines on offer along with the ongoing promotions, Al-Bahar has all things ideal, to successfully serve construction businesses of any size.
---
A Better Deal
Here are the primary components of the offer including the special discounted rates on work tools that are used with these machines.
Extended Warranty – Free Extended Protection Plans
Even the best quality machines stand the chance of breakdowns at random phases. Al-Bahar's Equipment Protection Plan provides coverage beyond the standard machine warranty for parts and labor, thereby protecting the owner from unplanned repair costs from defects as they are covered in Cat's material and manufacturer workmanship. Hence, by any chance, things go wrong with a machine, the extended warranty is a total pocket-saver.
Support Solutions – Free Cat Connect & Preventive Maintenance Kits
Connected machines are the need of the hour. Cat Connect uses services and technology wisely to increase jobsite productivity. It allows owners to gain more knowledge and insights into machine operations using the data from technology-equipped devices on the machines. The ongoing promotions include Free Cat Connect with Used Machines purchased from Al-Bahar.
Additionally, the buyer gets a free Preventive Maintenance Kit with the machine model, which consists of all the appropriate parts for the machine purchased in relation to its maintenance cycle. Routine maintenance using authentic Cat parts extends the lifespan of the components and keeps the machine operating at its full efficiency. This results in the buyer making the most of his/her earning potential and working hours.
Flexible Financing – Exclusive Rates in Partnership with A Local Bank
To assist the customers, (in selected regions) Al-Bahar has collaborated with local banks, thereby providing financial solutions that even allow the purchase of equipment through regular installments.