The IVECO Daily continues its winning streak in 2023 with another award win.
The IVECO Daily was awarded as 'Light Truck of the Year' in the Fleetworld Great British Fleet Awards 2023, the annual event organized by the UK publishing company Fleet World Group which recognizes those at the forefront of new developments, technology, sustainability and thinking in the fleet industry.
Judged by an expert panel of Fleet World Group editors, IVECO Daily was commended for its broad range of abilities and continual improvement with each new model year, the IVECO Daily is a staple of the commercial vehicle landscape.
The motivation behind this assignment was: "Frequent model refreshes have helped to ensure that the IVECO Daily continues to sell well in the light truck sector. The backbone of Daily is its proper truck chassis and the breadth of the model range, with fleet buyers offered a broad range of models from vans to conversions. It gets better to drive with each new generation with a choice of engines and transmissions. Specialist conversions for a range of customers help to give the Daily plenty of fleet appeal."
The IVECO Daily 7-tonne model has become a true asset to operators thanks to its rugged truck-based chassis that affords an impressive 3.5-tonne towing capability and class-leading payload of up to 4.9 tonnes. Its cargo-carrying capacity has enabled operators to downsize from larger trucks, reaping the benefits of lower total cost of ownership and increased maneuverability in the process.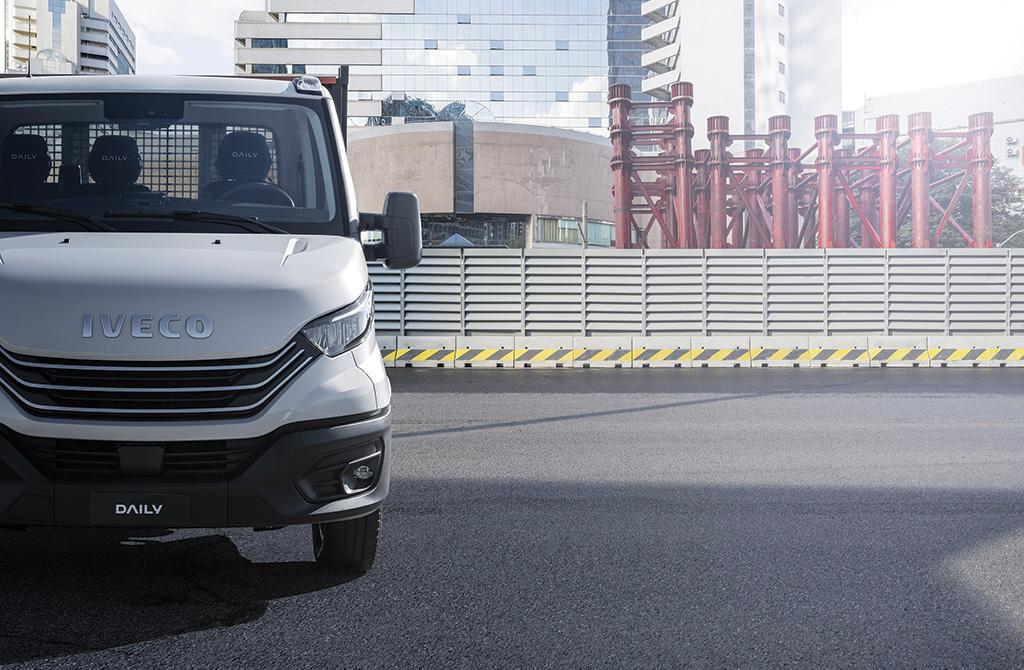 A range of engines provides a good balance of power and efficiency. Each engine designed for each need:
Euro VI-E specifically designed to meet the challenging European pollution targets
Euro V able to satisfy the needs of most of South Africa, North Africa, and Middle East countries
Euro 4, Euro 3 diesel strong and robust for more challenging missions in the remaining AME countries
The recently launched IVECO eDaily in Europe, the Daily electric twin, enables zero-emissions without compromising on vehicle capabilities.
The Daily was the first vehicle in its sector to offer a smooth eight-speed Hi-Matic automatic transmission for both Euro VI-E and Euro V, able to surprise with a full speed and torque with fuel efficiency. The new six-speed manual gearbox reduces free play in gear selection by 50% versus previous models increasing the oil change intervals up to an impressive 350,000km.
The IVECO Daily Euro V and Euro VI-E may also be equipped with the AIR-PRO pneumatic suspension, which continuously adapts to the condition of usage to deliver a uniquely smooth and safe ride for driver and load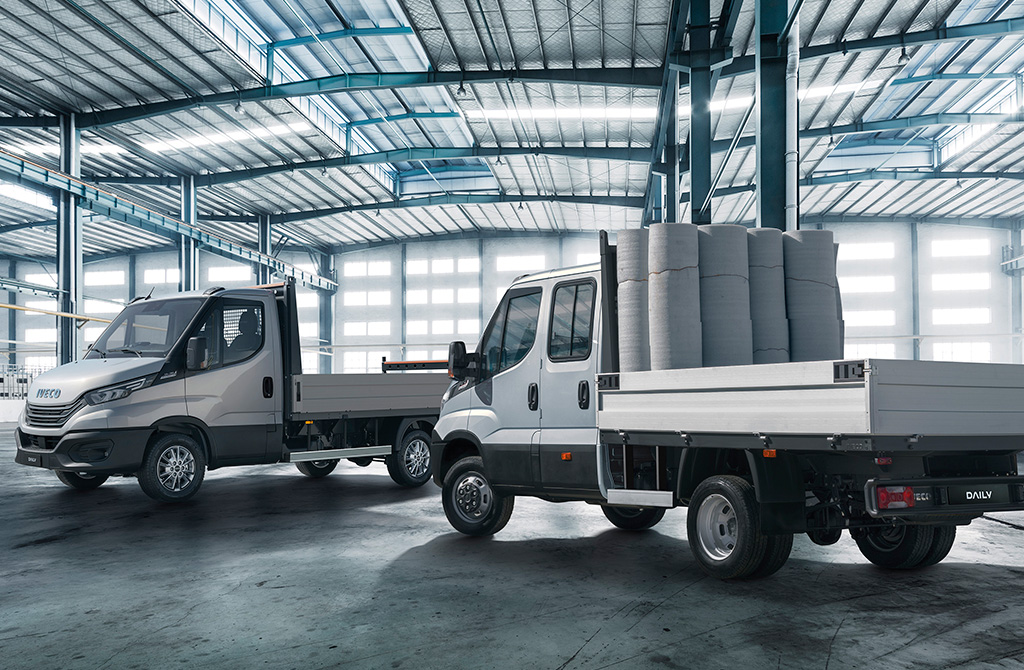 Another segment first delivered by the IVECO Daily was its Hi-Comfort memory foam seats. The foam molds to the body, evenly distributing weight and reducing pressure peaks by up to 30%. This protects against fatigue and back pain, improving comfort and driver well-being.
IVECO's wide range of products include the Daily for the light vehicle segment; the Eurocargo for the medium segment; the IVECO Way range with the on-road and light off-road IVECO S-Way and the off-road IVECO T-Way.
IVECO employs close to 21,000 individuals globally. It manages production sites in 7 countries throughout Europe, Asia, Africa, Oceania, and Latin America where it produces vehicles featuring the latest advanced technologies. 3,500 sales and service outlets in over 160 countries guarantee technical support wherever an IVECO vehicle is at work.