EGYPT
Project: Waste-To-Hydrogen Plant
Value: USD 3,000,000,000
Client: H2 Industries
Website: www.h2-industries.com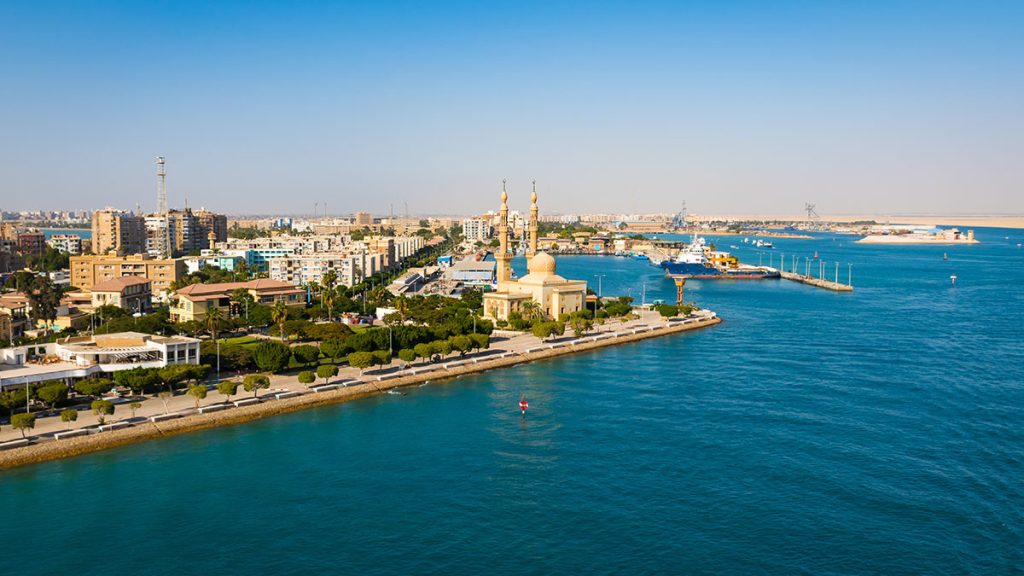 Egypt's Suez Canal Economic Zone has given preliminary approval for H2 Industries to develop a $3bn waste-to-hydrogen plant in Port Said. The 1GW hydrogen centre will receive four million tonnes of organic waste and non-recyclable plastic a year and will produce 300,000 tonnes of green hydrogen a year. If the project is approved, H2 Industries is planning to begin work on the plant immediately. The waste-to-hydrogen plant will be developed in three phases, with the final phase to be completed within 5 years. It plans to deliver the first green hydrogen (from the plant) at the end of 2025, beginning of 2026.
---
SUDAN, EGYPT

Project: Railway Link
Value: USD 318,874,900
Client: Egyptian National Railways (ENR)
Egypt's Transport Ministry is in negotiations with five international financial institutions to help fund the construction of the planned Aswan-Toshka railway line. The European Bank for Reconstruction and Development, European Investment Bank, World Bank, Asian Infrastructure Investment Bank, and Islamic Development Bank are all reportedly in talks to fund the line.
The planned railway will begin in Egypt's southern city of Aswan and end in Sudan's northern town of Abu Hamad. The 609km railway line is reportedly slated for completion within the next three years.
---
EGYPT

Project: Green River Tower Commercial Project
Value: USD 285,000,000
Client: Modon Developments
Website: www.modon-developments.com
Egyptian developer Modon Developments is poised to launch the Green River Tower commercial project in the New Administrative Capital (NAC) at an investment of  $285m. The 30-storey tower would be launched in March 2022.
The project, which will include offices, shops, and hotel apartments, would be completed in four years. DMA for Designs and Engineering Consultancy is the main consultant for the project.
---
NIGER

Project: Dasa Uranium Project
Value: USD 208,000,000
Client: Global Atomic
Website: www.globalatomiccorp.com
The Dasa uranium project is an underground mine being developed in Niger by Global Atomic, a uranium mining company based in Canada.
The FS highlighted an initial life of mine (LOM) of 12 years and covers less than 20% of the Dasa project mineralisation. The project is estimated to have an annual production capacity of 3.8 million pounds (Mlb) of triuranium octaoxide (U3O8).
Excavation of a box-cut at the project site is estimated to commence in the first quarter (Q1) of 2022. Construction of the processing plant is expected to commence in 2023, with commissioning planned for 2024. The project is envisaged to produce yellowcake for sale by January 2025.
---
EGYPT

Project: Katameya Coast Project
Value: USD 190,974,203
Client: Starlight Developments
Website: www.starlightdevelopments.com
Starlight Developments signed an EGP1.5bn contract with Gama Construction to complete the construction of 100 feddan of the total area of 205 feddans of Katameya Coast on the North Coast.
434 units of the first phase of Katameya Coast have been sold. To keep up with growing demand, Starlight Developments has launched the second phase of the project, built on an area of 105 feddans with a total of 336 units overlooking a 2km crystal lagoon designed by SAOTA International.
The Katameya Coast project is located on the 180 km Alexandria-Matrouh Road in the North Coast, on a total area of 205 feddans with a total of 770 units spaced out on 7 levels of an elevated plot of land to give all units a direct view of the sea.
---
MAURITANIA

Project: Solar Power Plant
Value: USD 55,000,000
Client: Kinross Gold Corporation
Website: www.kinross.com
Kinross, a Canadian gold mining company, has revealed plans to invest $55M in the development of a photovoltaic solar power plant at Tasiast mine as a part of its plans to reduce the amount of greenhouse gases emitted by the organization.
Out of the entire investment, $50M is budgeted for environmental, social, and corporate governance-related spending in 2022 for the solar power plant at Tasiast mine, while the remainder will go towards a potential power line to connect the Udinsk project to Russia's regional grid, reducing the miner's reliance on diesel for electricity generation.
The geothermal drilling activities for the solar panel foundations will begin in the second quarter of this year, with the solar power plant at Tasiast mine set to be completed in the third quarter of next year.
---
KENYA

Project: Waste-To-Energy Plant
Value: USD 52,682,412
Client: County Government of Kakamega
Website: www.kakamega.go.ke
Kakamega Governor, Wycliffe Oparanya, launched construction of the Energy from Waste Plant at Mung'ang'a in Mumias Sub County. The plant will recycle waste collected from the county and convert it into electricity that will be supplied in the region.
This project will produce at least 10 megawatts of electricity to be used in the county. Aim is to reduce electricity cost by 50 percent to cut down on funds used by the county to pay electricity bills.