SAUDI ARABIA
Project: Green Riyadh Project
Value: USD 23,000,000,000
Client: Government Of Saudi Arabia
Website: www.saudi.gov.sa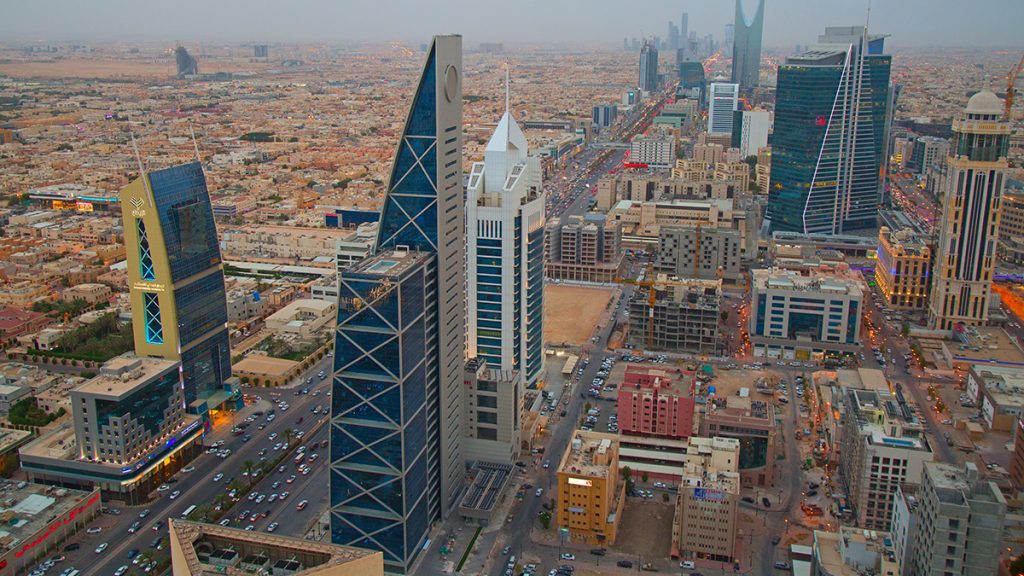 Green Riyadh has officially launched in seven neighbourhoods in the city. The project, which is billed as one of the largest integrated and comprehensive urban afforestation projects in the world, is being implemented in the Al-Aziziyah, Al-Naseem, Al-Jazeera, Al-Araija, Qurtuba, Al-Ghadir and Al-Nakhil neighborhoods.
Green Riyadh includes the plantation of 7.5 million trees across Riyadh's gardens, parks, mosques, schools, hospitals, and other public facilities, in addition to King Khaled International Airport. Afforestation work will cover 6,000 schools; 2,000 car park sites; 9,000 mosques; 1,670 government facilities; 390 healthcare facilities; 64 universities; 3,330 neighbourhood gardens; 16,400km of streets and roads; and 1,100km of green belts along electricity and petrol pipelines.
---
SAUDI ARABIA / EGYPT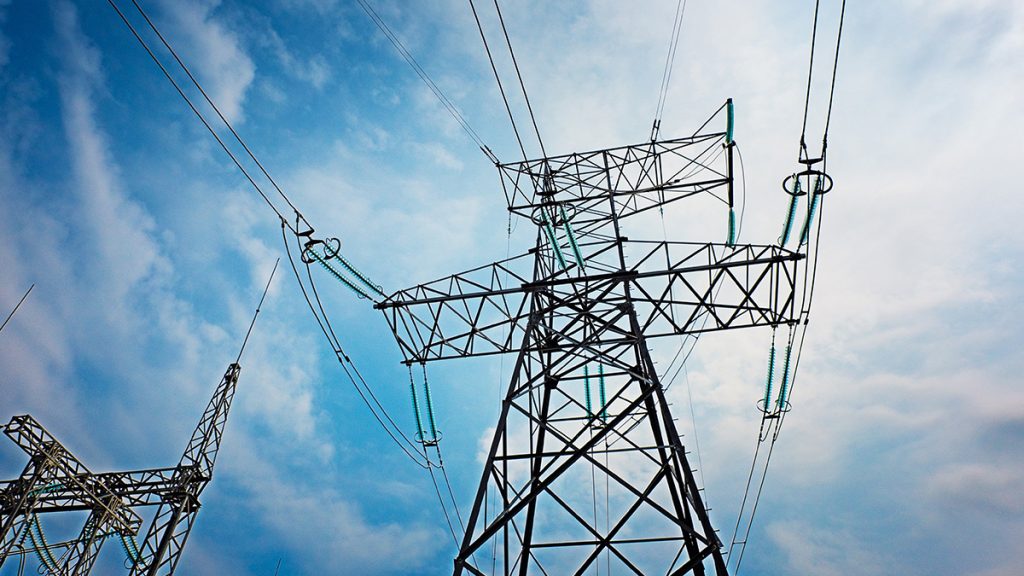 Project: Electrical Interconnection Project
Value: USD 1,800,000,000
Client: Saudi Electricity Company (Sec)
The contracts, which were signed simultaneously between Riyadh and Cairo, included contracts with three consortiums of international and local companies to implement the connection project, which has a capacity of 3,000 megawatts, with a 500 kV HVDC technology.
They consist of the construction of three high-voltage substations, the East Madinah Station, the Tabuk Station in the Kingdom, and the Badr Station in East Cairo, linked by overhead transmission lines with a length of about 1,350km and marine cables in the Gulf of Aqaba with a length of 22km.
SNC Lavalin has been awarded a four-year project management and engineering design review services contract for the 3,000MW interconnection project between Egypt and Saudi Arabia.
---
JORDAN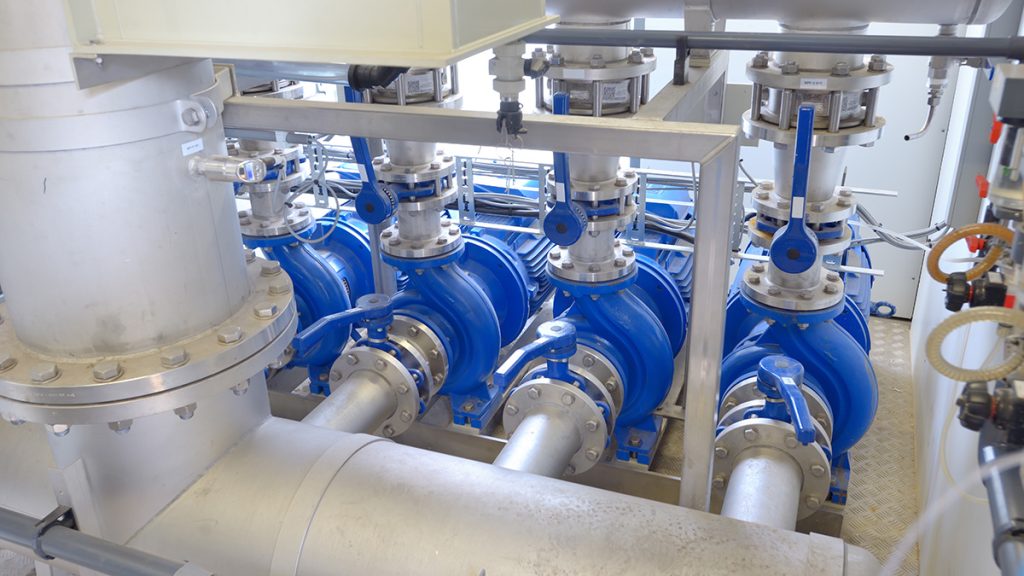 Project: National Water Carrier Project
Value: USD 1,000,000,000
Client: Ministry of Water and Irrigation
Website: www.mwi.gov.jo
The Aqaba-Amman desalination and water transport project is a strategic project and a top priority to provide the Kingdom's population of 11 million with drinking water, the project will provide about 300 million cubic metres of desalinated water annually. The project allows the ministry to implement its strategic plans to improve the groundwater reality, including addressing the problems of over-pumping from underground wells, their storage capacity, reducing water loss by raising the efficiency of networks, and improving water supply.
The National Carrier Project includes an intake plant to be based on the southern shore of Aqaba, a desalination and pumping station in Aqaba, and a 450km pipe line.
---
IRAQ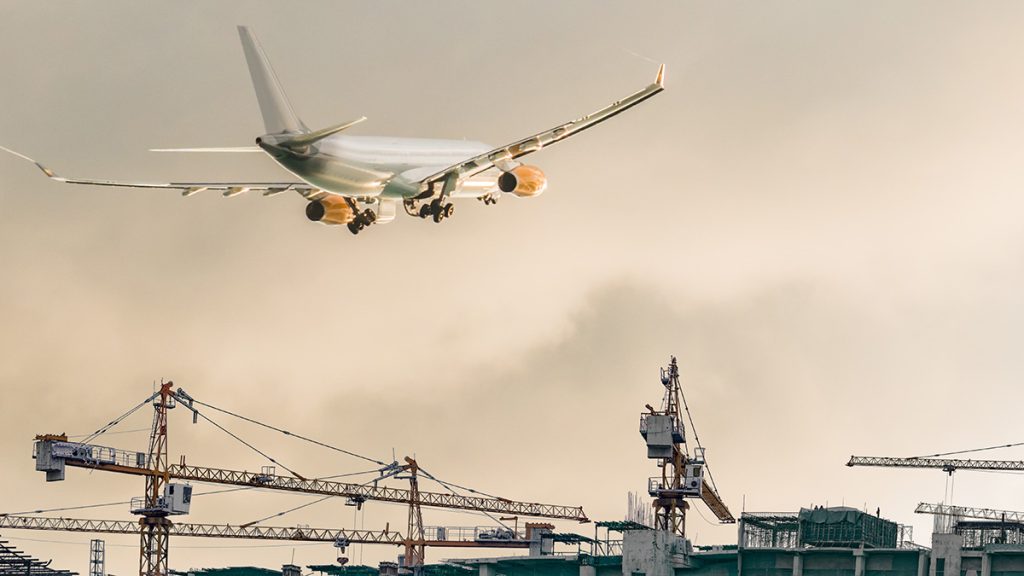 Project: Rehabilitate Nasiriyah International Airport
Value: USD 367,000,000
Client: Iraq Civil Aviation Authority
Website: www.icaa.gov.iq
The project is expected to be completed within 36 months and have a capacity of about 750,000 passengers annually. It will include the construction of 25km of road linking the airport to surrounding facilities.
Turkish consultancy Kiklop will provide design and project management services for the Code 4E airport. The project could cost around $367m and is the first project to be financed under an oil-for-projects agreement with China.
---
UNITED ARAB EMIRATES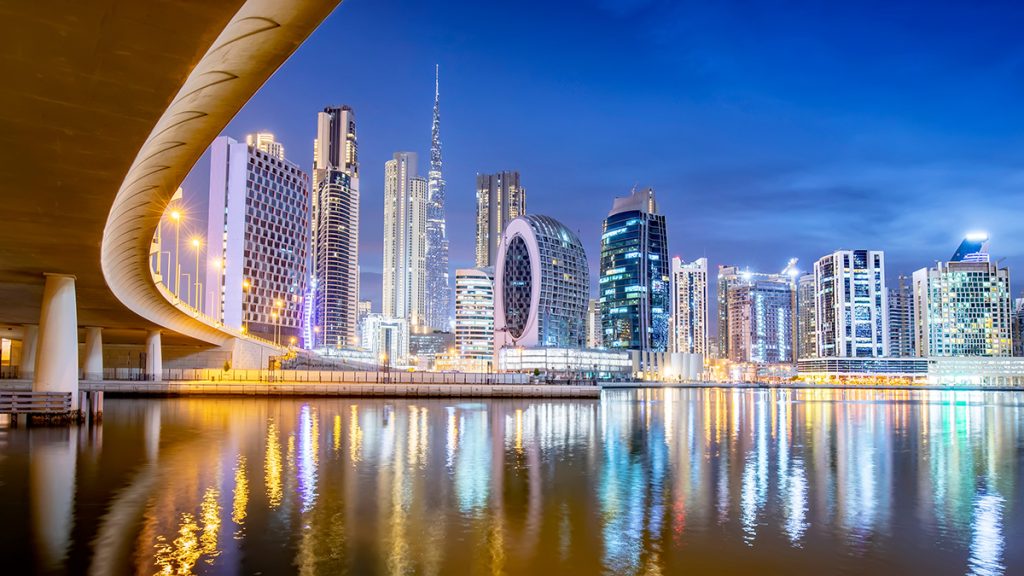 Project: Binghatti Canal Project
Value: USD 136,250,000
Client: Binghatti Developers
Website: www.binghatti.com
The Dubai-based Binghatti Developers has launched a residential project in Business Bay which is scheduled to be completed in June next year.
Binghatti Canal consists of 300 units, including 124 one-bedroom, and 85 two-bedroom apartments, in addition to 84 studios. The developer's 50th project which will be unique in terms of creativity and luxury with views of the Dubai Water Canal. Smart homes will provide the highest standards of security in a modern and luxurious lifestyle with high-tech solutions that facilitate the customers' lifestyle, especially with the integration of the virtual assistant system (Alexa) to facilitate daily household tasks.
---
BAHRAIN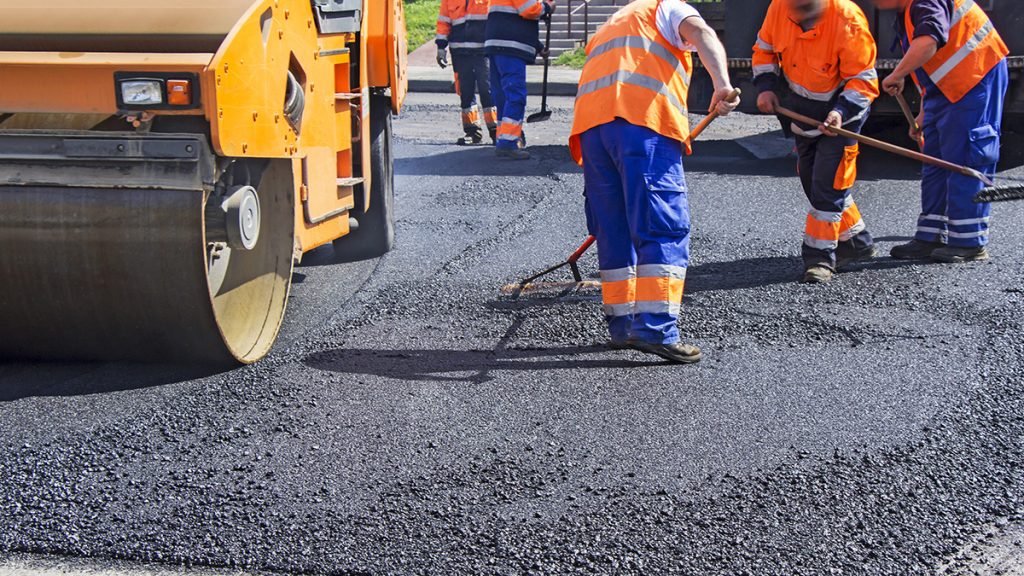 Project: Al Fateh Highway Upgrade Project
Value: USD 107,490,000
Client: Ministry of Works, Municipalities Affairs and Urban Planning
The proposed revamp, one of the largest roadwork projects in Bahrain, is set for tentative completion in March 2024. Al Fateh Highway upgrade (Main Works) comprises of construction of 600m length underpass at Gulf hotel junction, left turn bridge at Shaikh Daij junction, U-turn bridge between Shaikh Daij junction and Manama causeway including 4km length widening and reconstruction of AlFateh Highway.
The Al Fateh Highway Upgrade Project will increase the highway's capacity from 87,000 vehicles per day to 140,000 vehicles per day once it is completed.
---
SAUDI ARABIA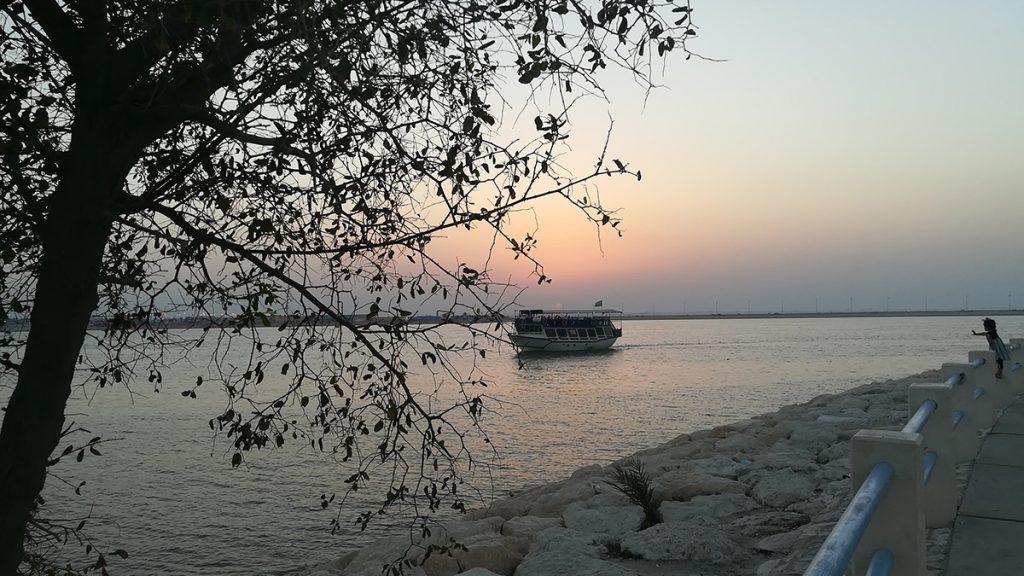 Project: Nobu Complex In The Eastern Province
Value: USD 63,500,000
Client: Rimal Alkhobar Real Estate Company
Saudi Arabia's Tourism Development Fund (TDF) announced the signing of a financing agreement with Rimal AlKhobar Real Estate Company, co-owned by Retal Urban Development Co and Assayel Arabia, to develop the first Nobu complex in the Eastern Province.
The $63.5m (SR238m) project will feature a 5-star hotel with over 100 rooms and suites, 62 residential units, a luxury Nobu restaurant, pools, a health center, gym, and meeting and event venues. With an outstanding seafront location, the project will contribute towards the ongoing development of the Kingdom's tourism sector. The project presents a significant opportunity that will attract more investors to the Kingdom's tourism sector, resulting in job creation, improving overall quality of life, and catalyzing further development of tourism destinations.
---
UNITED ARAB EMIRATES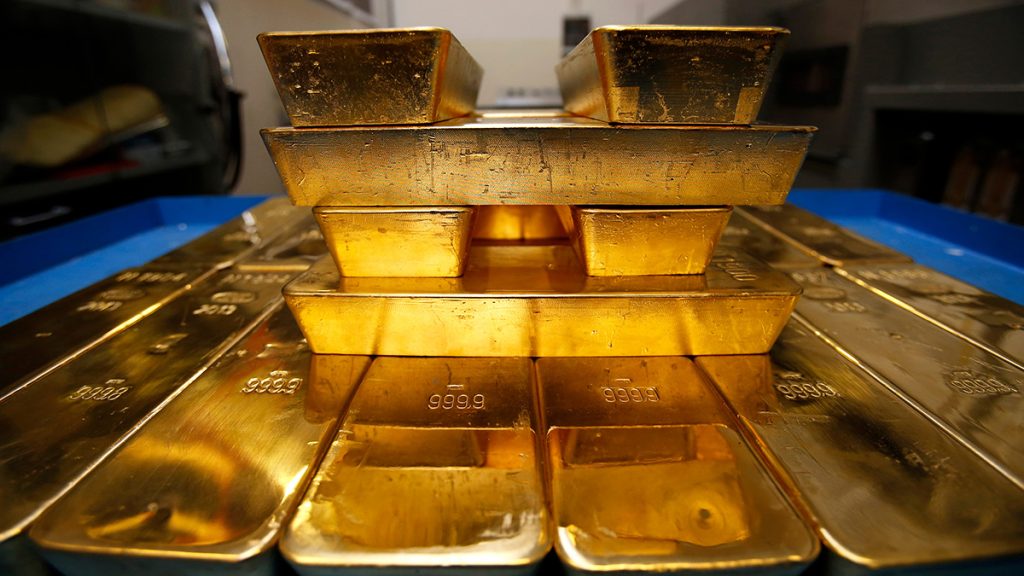 Project: Gold Refinery At Sharjah International Airport Free Zone
Value: USD 20,000,000
Client: Kayzan Group
India-based Kayzan Group, engaged in bullion trade, wholesale and retail of gold jewellery and multi-branded consumer goods in the UAE, is planning to set up a gold refinery in the UAE with an installed capacity of one tonne per day at a cost of $20m.
The refinery, which will use scrap gold as feedstock, will be located at Sharjah International Airport Free Zone (SAIF) with an annual refining capacity of 365 tonnes.