SAUDI ARABIA
Project: Jeddah Central Development Project
Value: USD 20,000,000,000
Client: Jeddah Central Development Company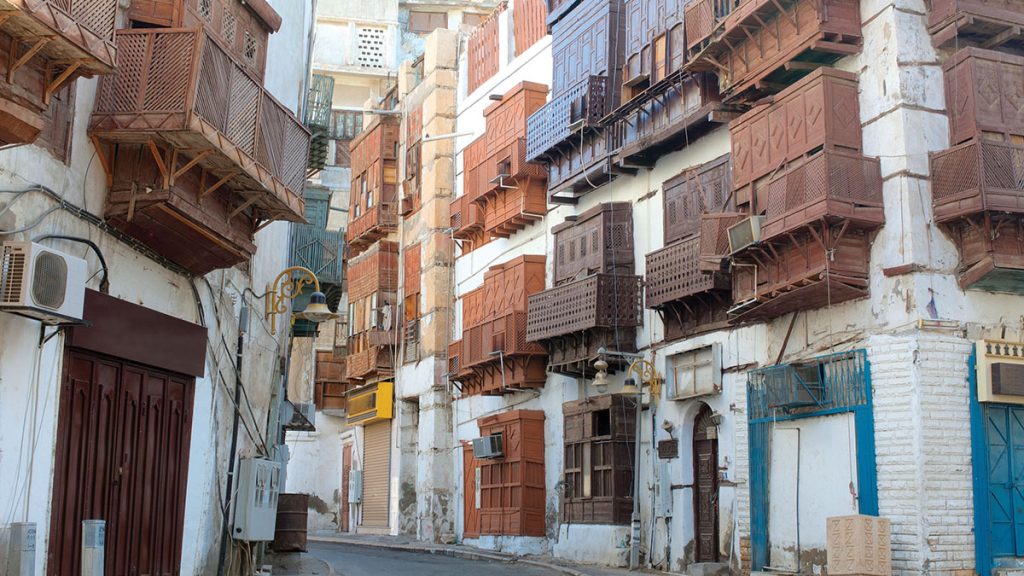 The Jeddah Central Development Company has launched the master plan and main features of the Jeddah Central Project (previously known as New Jeddah Downtown). The project will develop 5.7 million square meters of land overlooking the Red Sea to be financed by the Public Investment Fund and from local and international investors. The project will include four notable landmarks (Opera House – Museum – Sports Stadium – Oceanarium) and contribute to opening the way for the local private sector to participate in the development, which will help shape the operation of promising economic sectors including tourism, entertainment, culture, and sports. In addition, the city will benefit from the building and development of modern residential areas, encompassing 17,000 residential units and diversified hotel projects that offer more than 2,700 hotel rooms, and the provision of integrated solutions for the business sector.
---
SAUDI ARABIA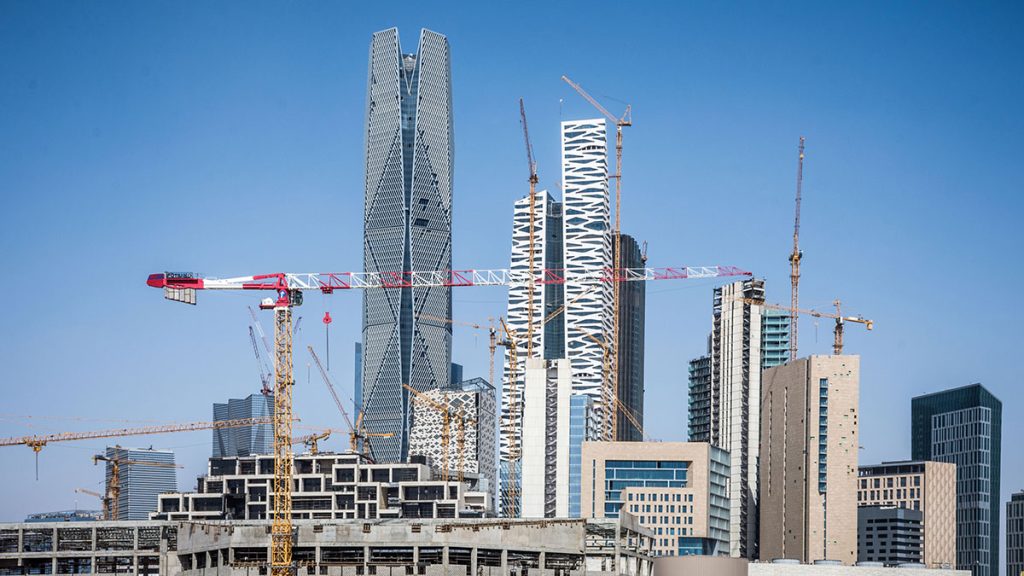 Project: The Avenues Mall Phase 1
Value: USD 1,706,666,666
Client: Shomoul Holding Company
The Saudi British Bank (SABB) has signed a project financing agreement with Nesma & Partners Contracting Company Ltd. worth SAR2.6bn ($693m), which will be provided over three years for the construction of a mall. Scope of work for Phase 1 of The Avenues – Riyadh comprises the mall, parking area, gardens, and internals roads. Once developed, it will include space for 1,300 stores, in addition to five multi-purpose towers consisting of hotels, exhibition, conference halls, residential apartments, offices, and medical facilities.
---
SAUDI ARABIA

Project: Develop Masar Mall
Value: USD 719,000,000
Client: Umm Al-Qura for Development and Construction
Website: www.ummalqura.com.sa
Officials in Saudi Arabia have signed an agreement to develop and operate the largest mall in the holy city of Makkah. The partnership agreement for the Masar Mall will involve Umm Al-Qura for Development and Construction Company, owner and executor of the project, and Hamat Holding. Work is set to be completed in 2026 with an investment volume of $719m. The agreement, which was signed by CEO of Umm Al-Qura for Development and Construction, and Hamat Holding's Chairman, provides for the development of the mall's facilities and amenities, creating many direct and indirect job opportunities. The mall will be developed over a 71,000 square-meter area and will provide more than 130,000 square meters of shopping space.
---
OMAN

Project: Construct Four New Drilling Rigs in Oman
Value: USD 550,000,000
Client: Petroleum Development Oman (PDO)
Website: www.pdo.co.om
Petroleum Development Oman (PDO) will award KCA Deutag Energy a ten-year contract for the provision of drilling services with four new highly automated rigs that will be built in Oman. The ten-year contract comes with options to extend for a further two years and, with those options included, has a total value of around $550m. The innovative rigs will be constructed by International Drilling Technology Co (IDTEC) in Oman. KCA Deutag Energy will invest approximately US$100mn to build the new rigs in Oman and expects to commence operations in the second half of 2023. Around 40 percent of this value will be spent with Omani suppliers, including local small and medium enterprises (SMEs).
---
UNITED ARAB EMIRATES

Project: The W Residences Downtown Dubai
Value: USD 272,294,077
Client: Dar Al Arkan
Website: www.daralarkan.com
Dar Al Arkan, a leading real estate company in Saudi Arabia, has unveiled the W Residences Dubai – Downtown in the bustling heart of Dubai, offering hotel-inspired living at one of the most sought-after addresses in the world. Construction of the W Residences Dubai – Downtown is currently underway and is estimated to be completed by December 2025. The architecturally stunning tower consists of a limited number of 384 exclusive, high-end residences with state-of-the-art appliances and fittings to compliment the exquisite interiors and give residents modern, functional, and elegantly appointed homes. Additionally, short term rentals are prohibited to preserve the tower's standards, ensure greater comfort and exclusivity, and maintain a higher property valuation.
---
IRAQ

Project: Rebuild Sulphur Plant
Value: USD 123,000,000
Client: Ministry of Industry and Minerals
Website: www.industry.gov.iq
Iraq is offering a project to rebuild a sulphur plant to investors within plans to slash its imports of that substance. The plant, located in the Northern Nineveh Governorate, was the main sulphur producer in the Arab country but it was destroyed during the war five years ago. The plant utilises a massive sulphur reservoir in the Governorate, with estimated deposits of more than 400 million tones, the world's largest single sulphur reserve. The project to reconstruct the facility by private investors was floated in 2020 but it was halted by a cabinet decision on the grounds it is a strategic project.
---
UNITED ARAB EMIRATES

Project: Oxford 212 Residential Project
Value: USD 35,300,000
Client: Iman Developers
Website: www.imandevelopers.com
Dubai-based Iman Developers has launched its new $35.3m residential project, Oxford 212, featuring a mix of studios, one- and two-bedroom units, along with other key amenities including a rooftop outdoor cinema. Located at the Jumeirah Village Circle, the project's focus is on providing a smart lifestyle to residents complete with a climate-controlled swimming pool, Rooftop BBQ and kids play area and intuitive everyday home automation. The project had been developed with a focus on sustainability and as part of it, the development has intuitive smart lighting for energy-saving and eco cooling systems.