IRAQ
Project: Bismayah Residential City
Value: USD 5,000,000,000
Client: National Investment Commission (NIC)
Website: www.investpromo.gov.iq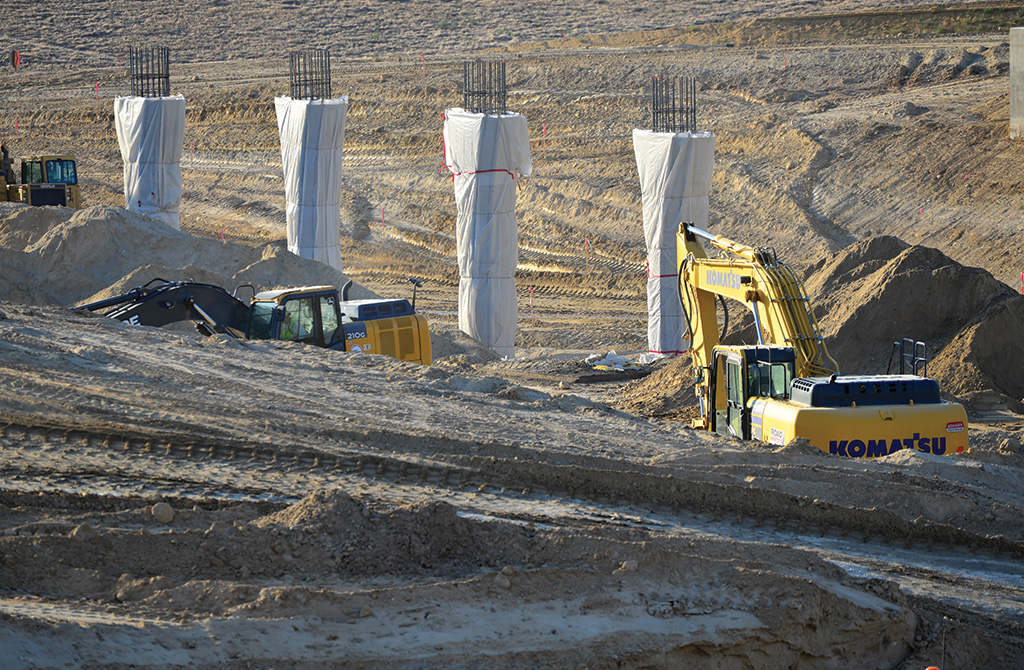 Iraq has reached an agreement with South Korea's Hanwha Engineering and Construction Company to resolve a dispute that had blocked the Arab country's largest housing project in Bismayah for more than two years.
The giant housing project is being built by South Korean firm Hanwha. Hanwha E&C's Bismayah City project is the unprecedented effort to build an entire city covering 59 city blocks including 8 towns, community facilities, and over 834 apartment complexes totaling 100,080 units, enough to house more than 600,000 people.
Bismayah is the largest city development project in Iraq's history while also being the biggest international project ever undertaken by any construction company in Korea. Bismayah city has an underground tunnel that surrounds the 20km circumference of the city and its 6-8 lane surface roads. Enclosed within the underground tunnel is the communication network and electrical network.
---
SAUDI ARABIA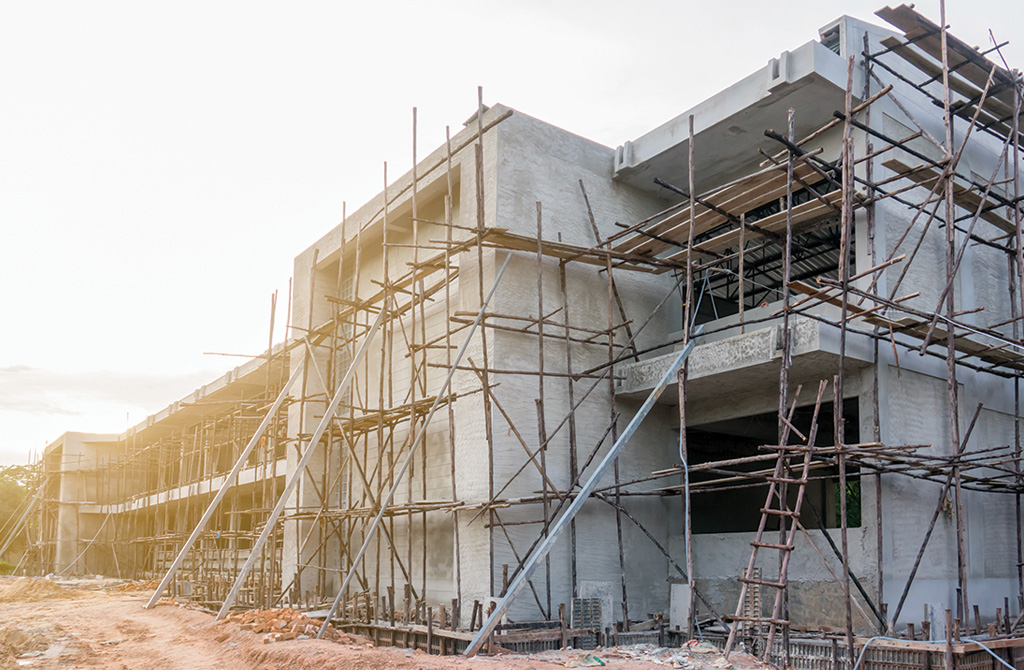 Project: Residential Units
Value: USD 665,000,000
Client: Sany Alameriah For Construction Company
Website: www.sanyalameriah.com
Saudi-based Sany Alameriah For Construction Company has signed up MGB Berhad – a leading Malaysian construction and property development company and a subsidiary of LBS Bina Group – to design and build 10,000 residential units in Jeddah.
The SR2.5bn ($665m) project, which is being developed as part of Sakani housing programme, is due for completion in five years. Sany Alameriah is a joint venture between Sany, the second largest heavy equipment manufacturer in the world, and Alameriah, a renowned developer in Saudi Arabia. It is principally involved in general construction activities, real estate development, infrastructure, design and build, and manufacturing of precast concrete products.
---
BAHRAIN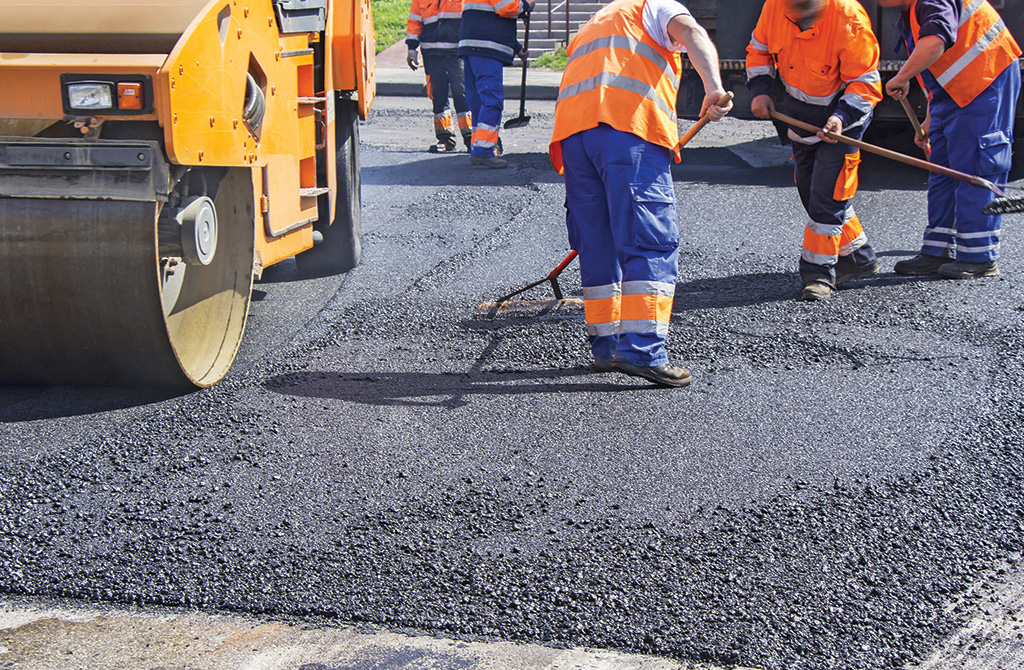 Project: East Sitra Link Road Project
Value: USD 250,000,000
Client: Ministry of Works, Municipalities Affairs and Urban Planning
Website: www.mun.gov.bh
The Ministry of Works, Municipalities Affairs and Urban Planning (MOWMAUP) is expected to float the main construction tender for its East Sitra Link Road project in Sitra.
MOWMAUP intends to develop the East Sitra Link in a total of four stages. Stage 1 involves the construction of East Sitra Housing Access Road works; Stage 2 entails 5th Crossing to King Hamad Highway network; Stage 3 entails grade separators at six locations and Mina Salman Link Road network; and Stage 4 includes rainwater network, drainage network and other infrastructure facilities.
SSH Design has been mandated as the design and infrastructure consultant for this project while ByrneLooby has the Environmental Impact Assessment (EIA) mandate. The project is slated for completion by the fourth quarter of 2026.
---
UNITED ARAB EMIRATES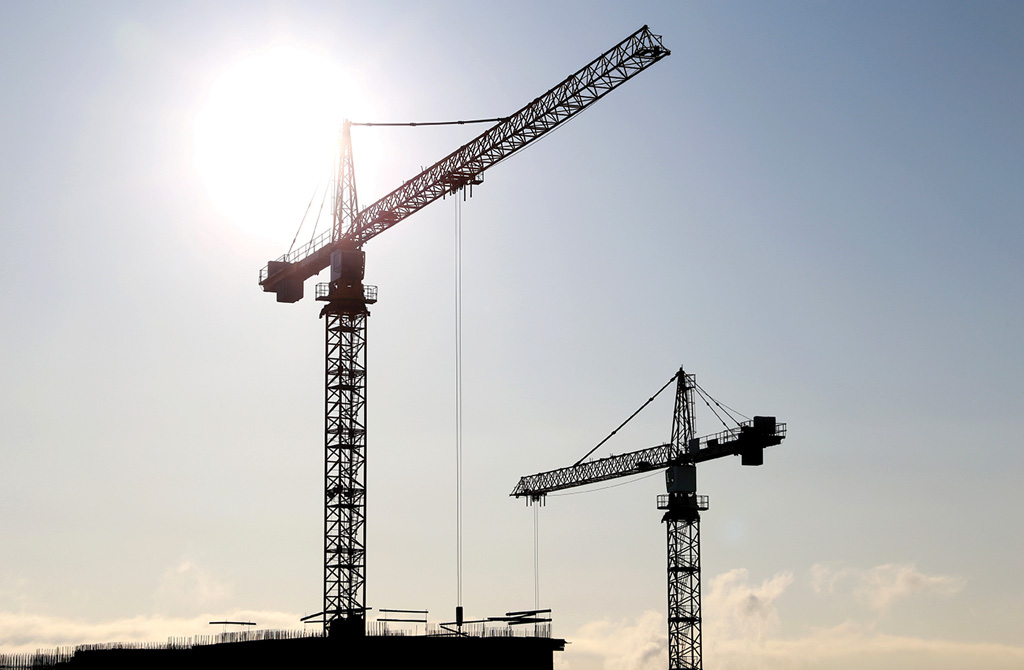 Project: Residential Twin-Tower
Value: USD 149,760,000
Client: Danube Properties Development L.L.C.
Website: www.danubeproperties.ae
The residential twin-tower Elitz by Danube in Dubai's Jumeirah Village is expected to be completed in December 2025. Tower one will have 36 floors, while tower two will have 39 floors. Located on a plot of 36,930 sq ft at Jumeirah Village Circle, the twin-tower project will have a built-up area of 695,000 sq ft, housing 553 residential units, and a podium with car parking, community facilities and 284 retail units.
---
OMAN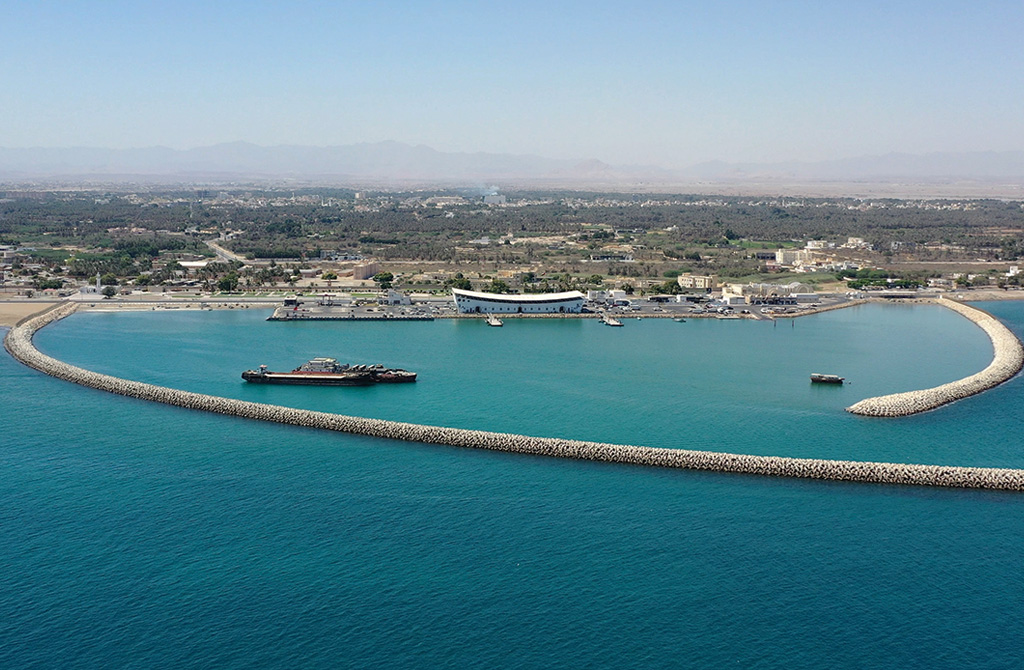 Project: Sohar Titanium Project
Value: USD 112,000,000
Client: Dubal Holding
Website: www.dubalholding.ae
DUBAL Holding (DH), the investment arm of the Dubai Government in the commodities and mining, power and energy, and industrial sectors, announced that its Sohar Titanium Project in Oman, where it is one of the shareholders, is expected to commence operations by mid-2025. With the laying of the foundation stone for a titanium slag facility in the Sohar Free Zone in the Sultanate of Oman, the Sohar Titanium Project, a strategic project with DUBAL Holding as one of the shareholders, made good progress during the year.
By mid-2025, it's anticipated that the facility will commence operations. The OMR43m ($112m) project, spread over 120,000sqm, will produce 150,000 tonnes per year of titanium dioxide. The project is a strategic partnership between Minerals Development Oman with a 35 percent stake, with the remaining 65 percent held by DUBAL Holding and Stork International through Gulf Titanium.
---
JORDAN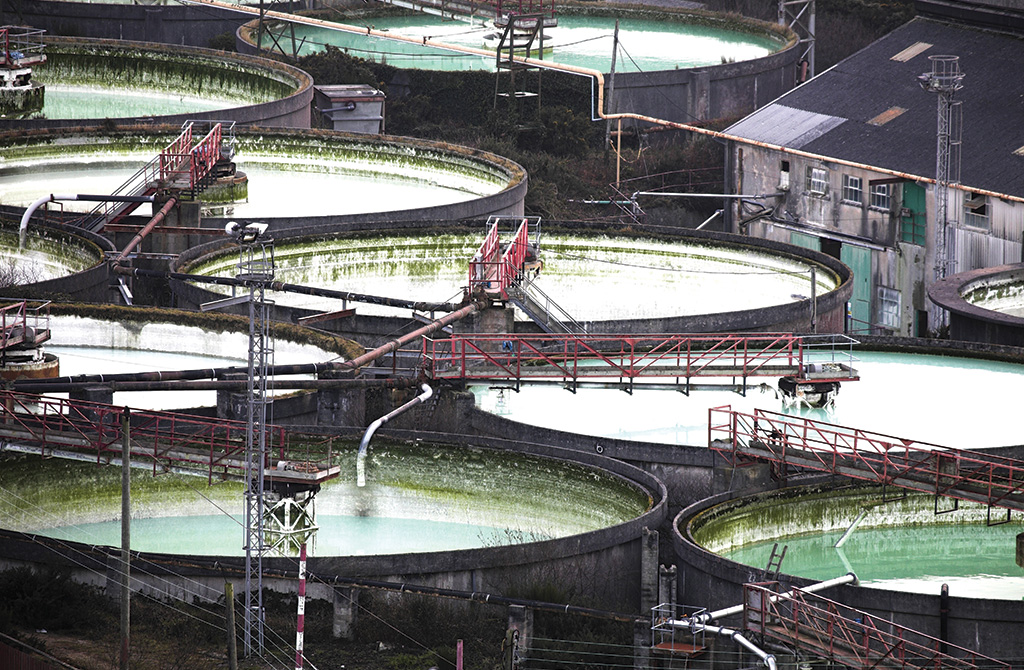 Project: Magnesia Factory Expansion
Value: USD 70,000,000
Client: Manaseer Group
Website: www.manaseergroup.com
The Jordanian Manaseer Group announced the expansion of the Jordan Magnesia Factory at a value of $70m, to add two units of magnesium hydroxide in addition to calcium chloride products in Jordan, with a total production capacity of 270,000 tonnes annually, to be exported to the United Arab Emirates, and an agreement of understanding was signed with Emirates Global Aluminum (EGA) to purchase the final product of the factory as a raw material for the aluminum industry, and it is expected that the production of magnesium hydroxide will start during the current year, and calcium chloride in the year 2024.
---
SAUD ARABIA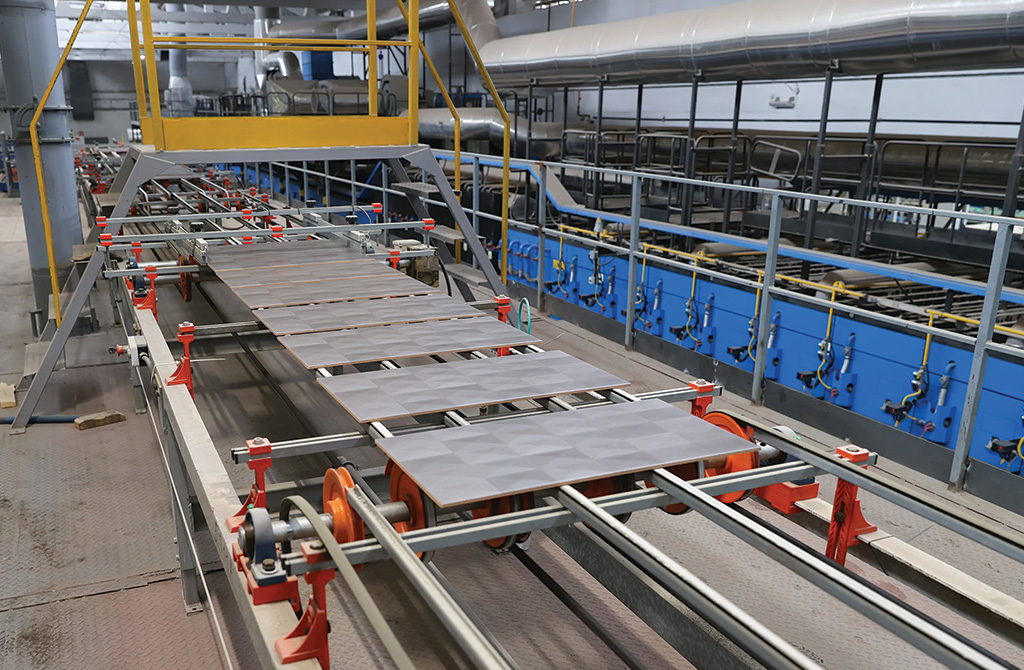 Project: Construct Tiles Factory
Value: USD 66,400,000
Client: Saudi Ceramic Company
Saudi Ceramic Company announced that steady progress is being made on its new porcelain tiles factory with a capacity of 8.25 million sqm coming up in the Kingdom with more than 40% of the work already completed.
The company is currently operating at near full capacity (current capacity 50-60 million sqm depending on the size of the tiles) and view the fresh capacity addition as a positive move. Saudi Ceramic has set Q1 2024 for both the trial and commercial production at the plant.