SAUDI ARABIA
Project: Mirror Line Skyscraper Project
Value: USD 1,000,000,000,000
Client: Government of Saudi Arabia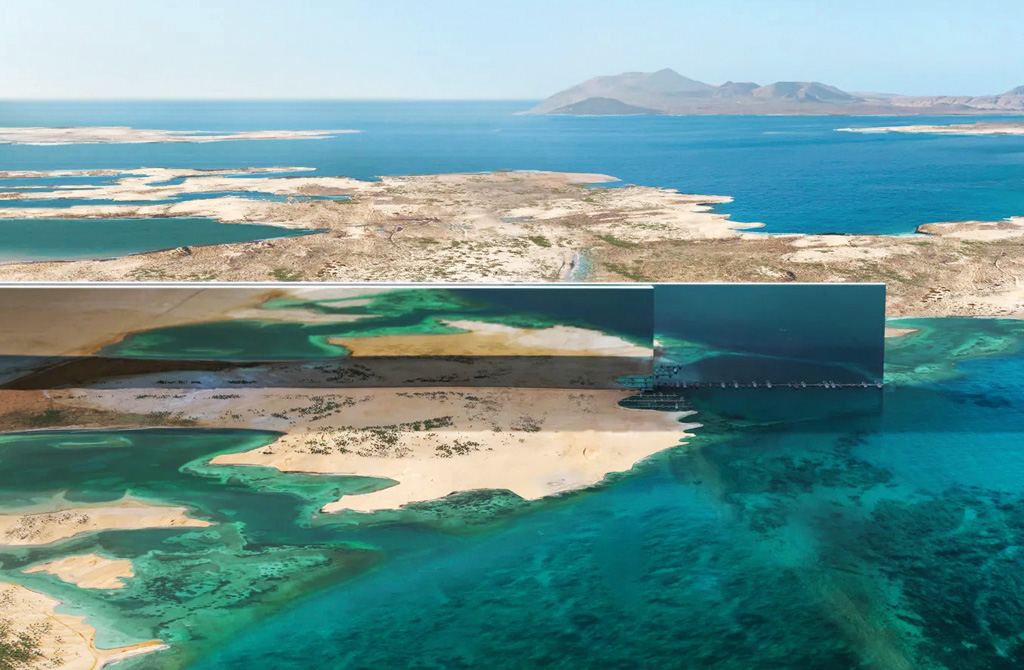 Saudi Arabia to construct one of the world's largest structures in the desert city of Neom. The structure is expected to span for 121 kilometers in width and will go up to 488m in height. The skyscraper project, named Mirror Line is likely to cost $1tn. It will be a part of a Neom, which is a hyper-futuristic city envisioned by Saudi Arabia's Crown Prince Mohammed Bin Salman. The skyscraper will begin from the Gulf of Aqaba and bisect a mountain range which extends alongside the coastline. It will go on through a mountain resort and a complex that will be home to the Saudi Arabian government. The Mirror Line will pass via an aerotropolis in Saudi Arabias desert.
The Mirror Line will attract viewers with its unique features. Its eight-sided buildings will contain a mountain resort and a suspended sports complex. Besides these, there will be a marina to dock yachts and have vertical farming integrated into the building that can feed five million people. The Mirror Line will be designed by US-based Morphosis Architects. Nine other design and engineering consultants, including Canada-based WSP Global and New Yorks Thornton Tomasetti will also be a part of it. A high-speed rail will run underneath the buildings. While MBS estimates the project to be completed by 2030, some engineers believe it could take about half a century to be finished.
---
QATAR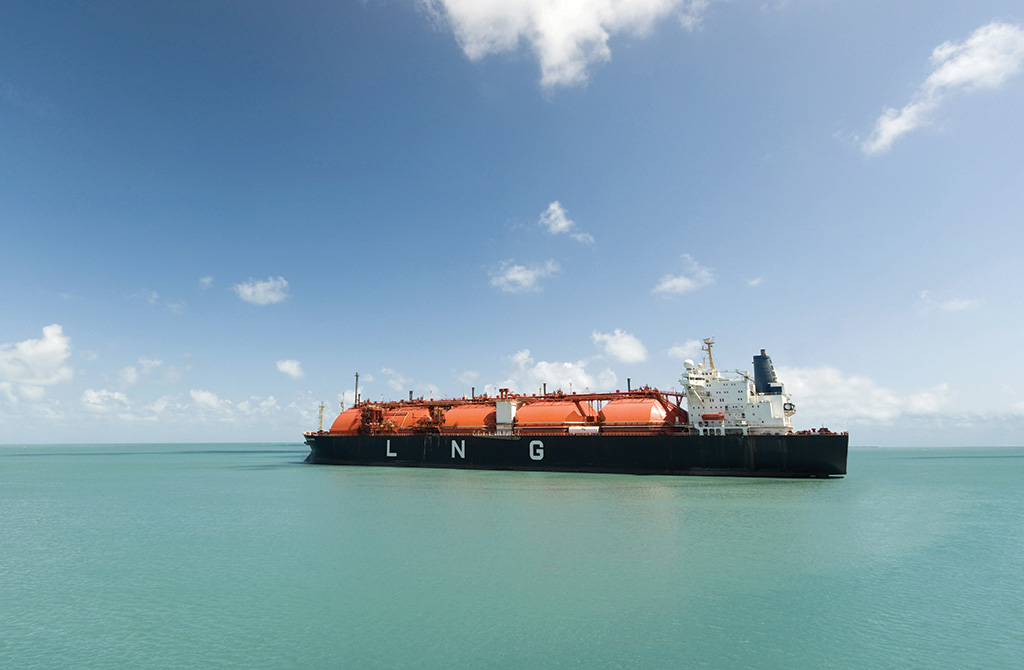 Project: North Field Expansion Project
Value: USD 28,750,000,000
Client: Qatar Petroleum
Website: www.qp.com.qa
The facilities will produce an additional 23 Mtpa of LNG, which will raise Qatar's production from 77 to 100 Mtpa. The FEED scope of work will provide the basic design for the addition of 3 x 7.8 Mtpa mega-trains of LNG production with associated pre-investment to add a 4th LNG train in the future.
The system will include Honeywell's latest Experion PKS control and safety solutions, operator training simulation, multivariable process control, pipelines management, instrument asset management, alarm management and plant operation information systems. The NFE project will support the Qatari's goal of increasing their total annual production of LNG by 43% – from 77 Mtpa to 126 Mtpa. The project includes the development of four new LNG mega-trains as well as associated facilities, and the production starting in 2025 will support the continued economic growth in Qatar.
---
UNITED ARAB EMIRATES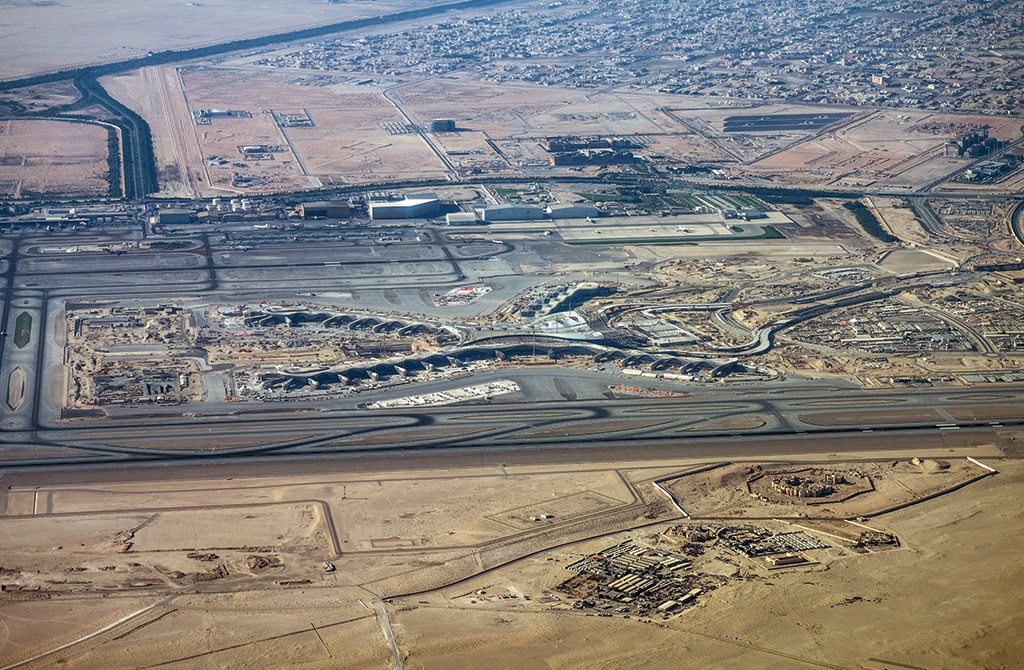 Project: Construct Gated Community
Value: USD 2,450,000,000
Client: Bloom Holding
Website: www.bloomholding.com
Bloom Holding, an Abu Dhabi-based real estate developer, has launched a gated community in the capital to cater to growing demand for properties in the emirate. Bloom Living will feature more than 4,000 Spanish-style villas, townhouses and apartments surrounding a large lake. The first phase of the development, named Cordoba after the Andalusian city, is scheduled for completion in the UAE capital by October 2023. It will be close to Abu Dhabi International Airport and Zayed City, also known as Khalifa City C.
Bloom Living, which will span an area of 2.2 million sqm, will include a clinic, two international schools and a plaza containing shops, cafes and restaurants. The 257 homes to go on sale include townhouses with two or three bedrooms, ranging in floor space from 150 to 170 sqm. Detached villas will also be built, to include between three and six bedrooms, and ranging in size from 250 to 515 sqm.
---
SAUDI ARABIA, EGYPT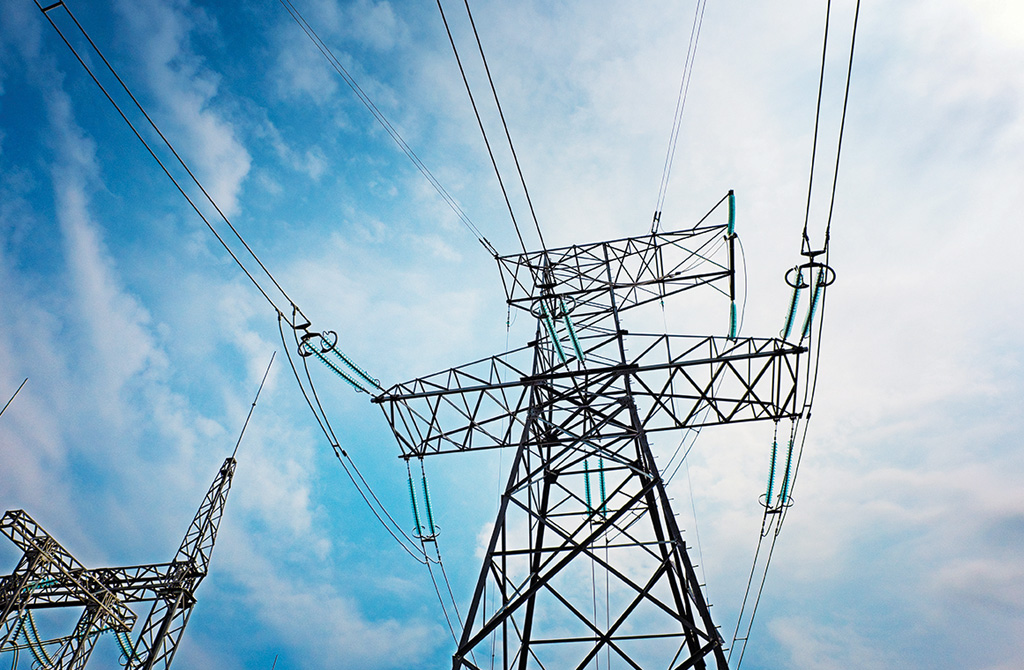 Project: Electrical Interconnection Project
Value: USD 1,800,000,000
Client: Saudi Electricity Company (SEC)
The contracts, which were signed between Riyadh and Cairo, has a capacity of 3,000 megawatts, with a 500kV HVDC technology. They consist of the construction of three high-voltage substations, the East Madinah Station, the Tabuk Station in the Kingdom, and the Badr Station in East Cairo, linked by overhead transmission lines with a length of about 1,350km and marine cables in the Gulf of Aqaba with a length of 22km.
SNC Lavalin has been awarded a four-year project management and engineering design review services contract. Furthermore, SEC penned a facility agreement with Standard Chartered Bank and Sumitomo Mitsui Banking Corporation for $567.50m. The facility will be guaranteed by the Swedish Export Credit Agency (EKN) and will be funded by the Swedish Export Credit Corporation (SEK).
---
IRAQ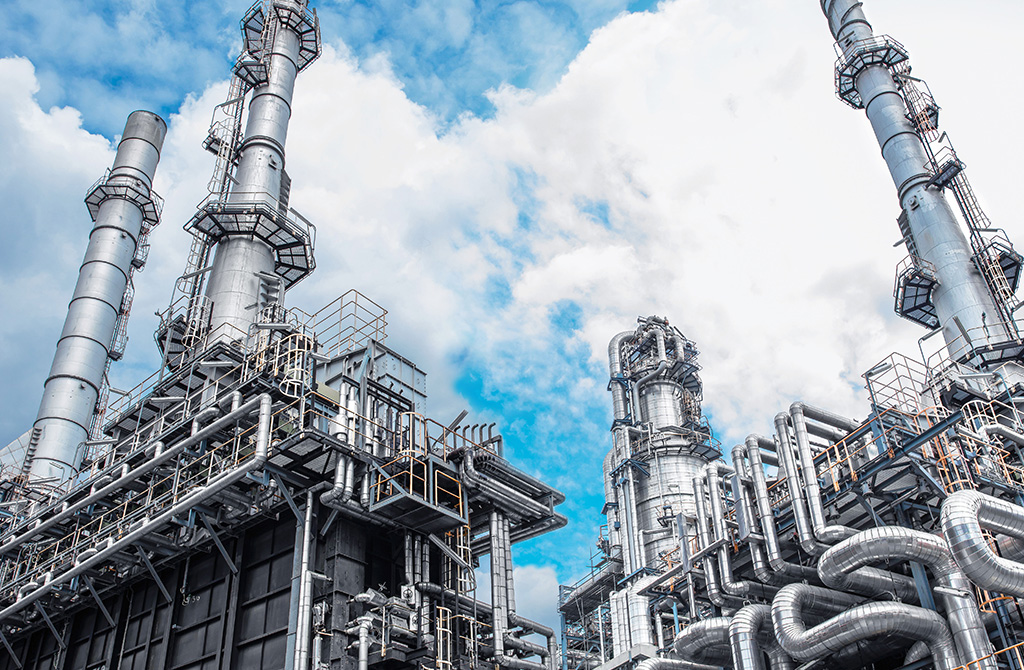 Project: Power Plant
Value: USD 1,500,000,000
Client: Ministry of Electricity
Iraq is understood to have restarted construction works on a gas-fired power generation plant in Anbar. The project, which costs $1.5bn, is 55 percent completed now and is expected to be completed within three years. The combined-cycle power plant will contribute to supplying the electrical grid system with additional power capacity that will improve production and provide a better service to the citizens of Anbar. The project consists of four GE GT26 gas units each with a capacity of 273MW, and two steam turbines with a capacity of 275MW each.
---
UNITED ARAB EMIRATES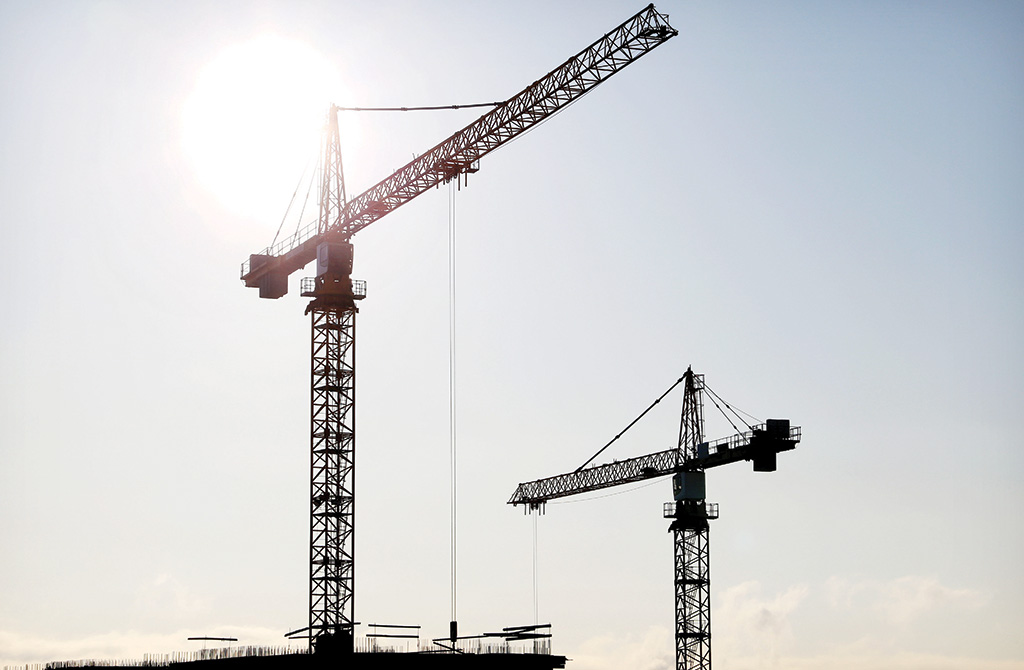 Project: Residential Tower
Value: USD 129,000,000
Client: Danube Properties
Website: www.danubeproperties.ae
Danube Properties has launched its first project in Dubai, Skyz Tower, since the onset of the Covid-19 pandemic, according to a statement by the company. Skyz Tower is being developed at the Arjan master planned community in Dubai. Sales of the residential tower have opened. The launch of the new project comes after a lot of thinking and due diligence – due to the pandemic.
The Skyz Tower comes with 808 units, retail outlets and recreational facilities. The residential tower features a series of 'external gardens' that are connected via an informal route. Other facilities include a retail arcade, games room, infinity pool, lilly pool with water beds, viewing deck, BBQ area, jacuzzi lounge, business centre and an elevated Sky Jogging Track, amongst others. Skyz is aiming for a 2024 completion.
---
JORDAN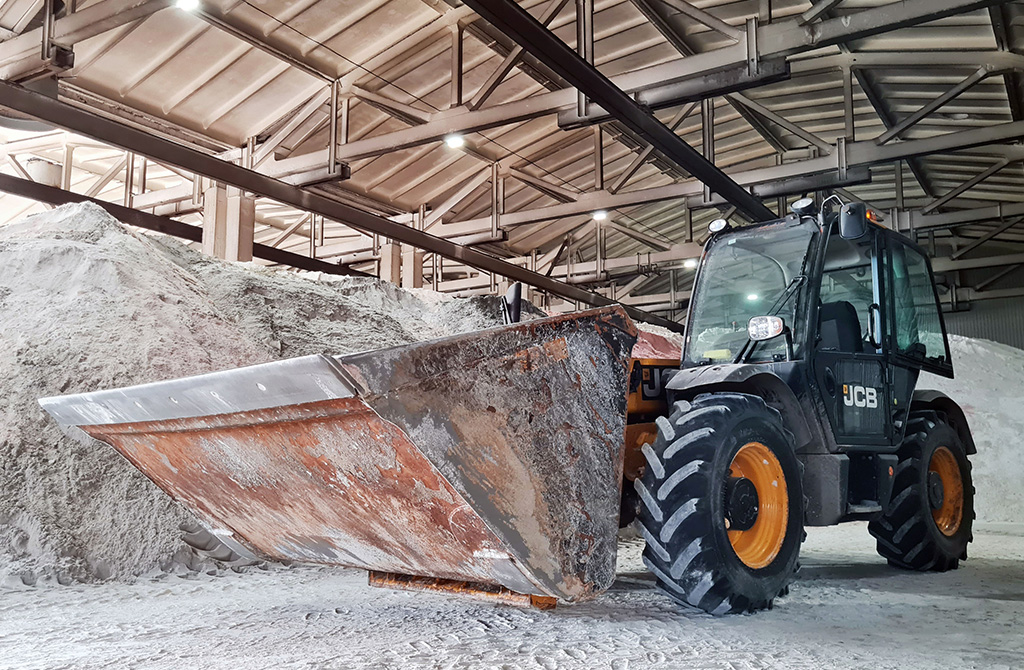 Project: Construct Phosphate Washing Factory
Value: USD 85,000,000
Client: Jordan Phosphate Mines Company (JPMC)
Website: www.jpmc.com.jo
The project aims at washing and floating large amounts of low-quality phosphate that has been stored over decades and extracting and reproducing high-quality phosphate. The project seeks to produce phosphate that is in accordance with the requirements of JPMC's clients and importers, which would enhance the Kingdom's exports and support the national economy. The venture will start operation after 15 months. The project will provide some 250 direct jobs and some 2,000 indirect jobs in sectors like transport and logistics services. The venture will provide the Treasury with JD100m annually from taxes and will generate profits for the company of no less than JD100m.