As supply chain pressures slow down the flow of new equipment, Ritchie Bros. Auctioneers sees strong demand for used machinery, says Nicola Nicelli, Vice President of Sales for EMEA. The auctioneer has also entered into an agreement to acquire Euro Auctions, which should improve the available selection for customers in the Gulf and wider MEA region.
The used equipment market is often a barometer for the health of the construction sector, or even the global economy. Looking back to the global financial crisis in 2008, the market weakened as contractors and fleet managers looked to dispose of excess units or even entire fleets, creating smart buying opportunities for those with cash on hand.
But fast forward to the current situation and the outlook is very different, with shortages of raw materials and components such as semiconductors, logistics slowdowns and lockdowns affecting manufacturers of new equipment and extending lead times in many segments. This is pushing customers who need to mobilise fleets quickly to consider used machines.
"In common with Europe, a growing number of equipment buyers in the Middle East are experiencing long lead times on the delivery of new equipment, largely due to delays resulting from Covid-19 lockdowns and a range of ongoing supply chain issues," says Nicola Nicelli, Ritchie Bros. Vice President of Sales for Europe, Middle East and Africa (EMEA). "This is exactly where online auctions such as those organised by Ritchie Bros. can help equipment buyers, since machinery and heavy equipment inventory listed in online auctions are immediately available and shipped without delay."
In the first quarter of 2021, Ritchie Bros.'s global website traffic was up 47% year on year, with bidder registrations up 49%. "Increased buyer activity can be attributed to the fact that auctions provide quick access to work-ready equipment," says Nicelli, adding that the firm's in-house shipping services give overseas buyers more confidence and ensures the smooth transportation of assets to buyer locations anywhere in the world.
Through its Dubai yard, Ritchie Bros. is currently witnessing good demand for used machinery and equipment, as well as strong pricing, he says.
That's also a sign of confidence in the outlook for the construction sector in the GCC and wider Middle East. Among the region's largest markets, Saudi Arabia is forecast to recover in the second half of 2021, growing by 2.9%, after contracting by an estimated 0.5% in 2020, according to data from Globe Newswire.
"Sector players are confident there are many potential growth areas, and any expansion in the construction sector will result in an increased need for construction equipment and machinery," says Nicelli.
Looking back at the past 15 months, he notes that the auctioneer came into the pandemic in a good position, with its digital transition well underway. In March 2020, it pivoted fully from live, in-person auctions to an entirely online auction format, a shift that was accelerated by pandemic lockdowns.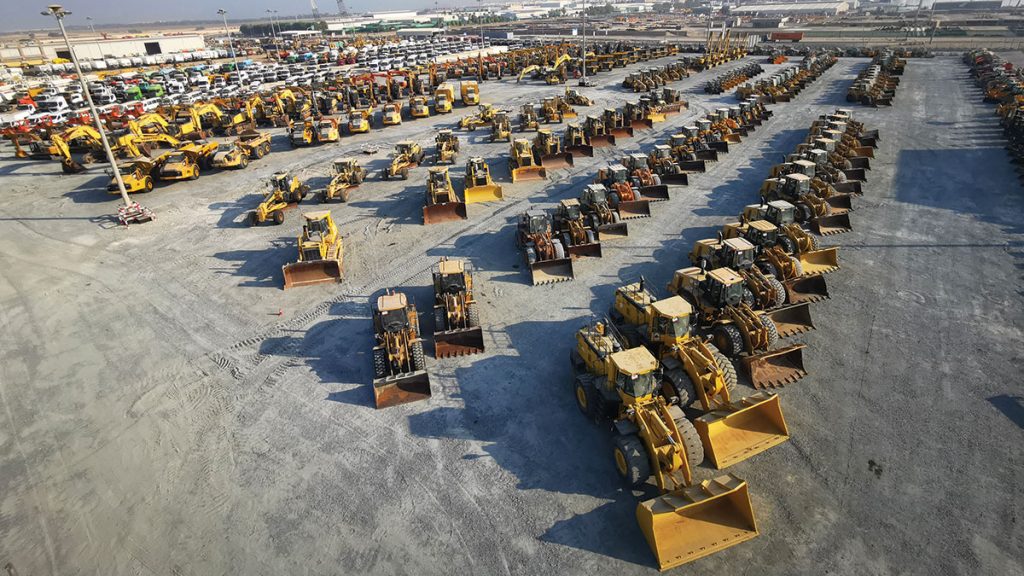 "Faced with border closures and travel restrictions, online selling methods such as our quarterly online Timed Auctions are now preferred by many buyers, as they told us they were unable to fly into Dubai or elsewhere to attend in-person auctions for an extended period."
Activity at the quarterly online Timed Auction in July 2021 set three new company records for May-June auctions in the region: highest number of new bidders, highest number of new buyers, and highest number of registered bidders – 26% up on the same auction last year.
"Our recent record online auction results are proof of widespread customer acceptance of online auctions and evidence they can be an effective solution to mitigate the effects of pandemic lockdowns. [Online auctions] are here to stay."
Equipment sellers now have two primary options when disposing of machinery: the online Timed Auctions, held quarterly, or the everyday online marketplace, Marketplace-E.
"For sellers, my advice is to choose the online auction service that works best for you," explains Nicelli. "Do you want to achieve maximum exposure for your asset and allow the free market to set the price? If yes, then maybe an unreserved online Timed Auction is right for you."
"Alternatively, do you want to sell your equipment for a set price? Then consider consigning your equipment on a reserve price, everyday online auction. An excellent example of an everyday asset disposition solution is the Ritchie Bros. reserved 24/7 online marketplace, Marketplace-E. It holds weekly online auctions and provides sellers with control over price."
The quarterly Timed Auctions offer hundreds of pieces of equipment for sale. The one in Dubai takes place this month, with bidding opening on September 21 and ending at staggered times on September 28 and 29. "Don't delay in consigning your equipment, as the longer [it is listed] on our auction site means more eyes on it and the greater likelihood of stronger bidding," says Nicelli.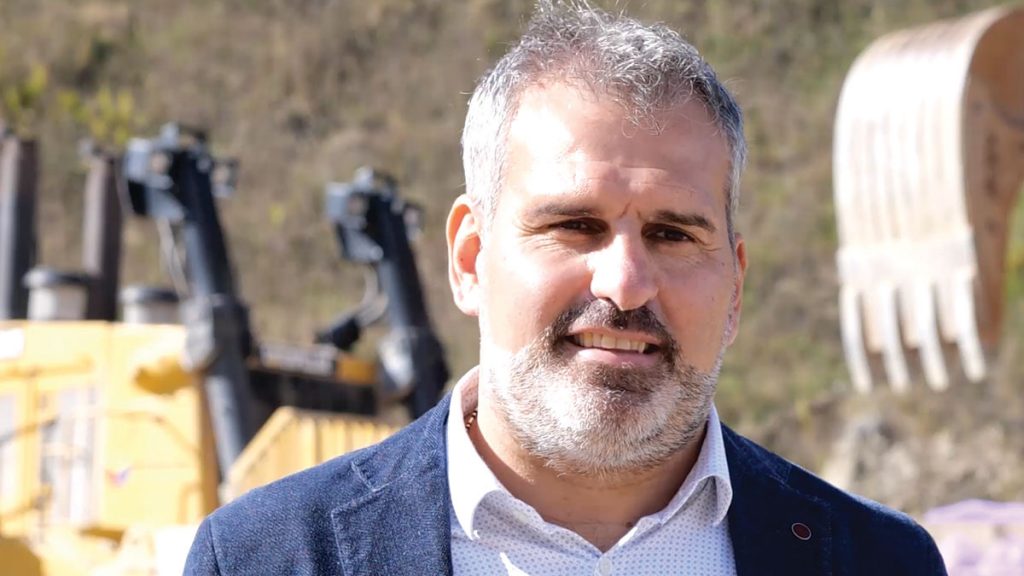 The auctioneer recently entered into an agreement to acquire Euro Auctions, benefiting MEA customers. "This is a very exciting development for our company, and we would like to welcome Euro Auctions to the Ritchie Bros. family. The two companies are an ideal fit with united goals," says Nicelli.
"The Euro Auctions acquisition significantly accelerates our strategy to expand our capabilities in new channels, sectors, regions and customer segments. For our valued customers, we expect them to benefit from enhanced asset insights as well as more service offerings and disposition solutions than ever before. The acquisition deal is expected to close by year-end, subject to regulatory approvals and other customary closing conditions. More details on this will follow in the coming months," he concludes.