BAHRAIN
Project: Development of Residential Villas
Value: USD 1,500,000,000
Client: Marina Durrat Al Bahrain for Development Real Estate Co. W.L.L.
Website: www.durrat-marina.com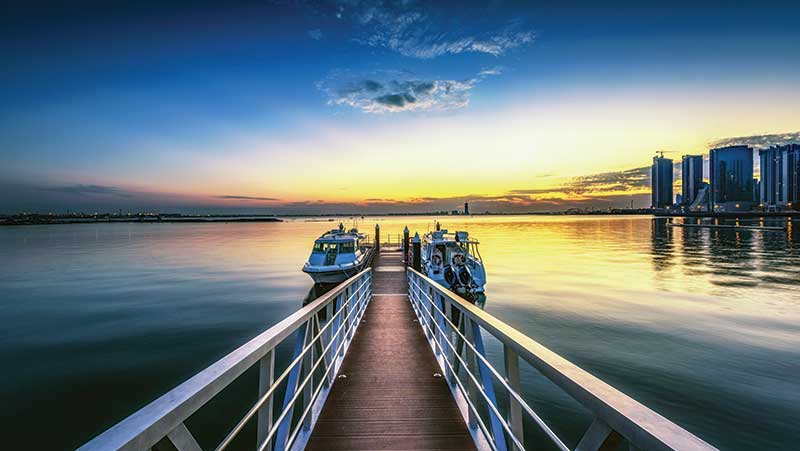 Durrat Marina, a marina-based real estate project, has signed an agreement with civil and building construction firm Tamcon for the development of 18 residential villas within its masterplan. The agreement will result in the development of a new residential zone with a total area of approximately 5,600sqm. Each of the 18 villas sit on a plot of around 310sqm and offers waterfront and canal views. Development works are expected to be completed within 24 months from groundbreaking. The first phase of the residential component, including villas and apartments, has been developed and delivered, and the first commercial spaces are also ready on-site.
---
SAUDI ARABIA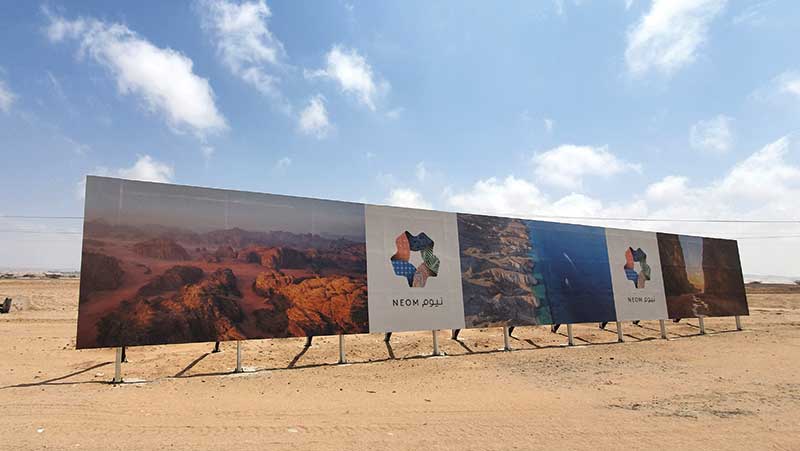 Project: Construct Volumetric Modular Assembly Plants Factory
Value: USD 1,000,000,000
Client: Gulf Development International Ltd
Website: www.gulfdevelopmentinternational.com
UK's Gulf Development International Ltd (GDI) is going to build one of the largest volumetric modular assembly plants factory in the world at NEOM, Saudi Arabia. The planning is underway on building the 1.4M square meter site. The factory will be the first in NEOM to break ground and will employ nearly 2,200 people with a mix of skilled and high-tech jobs, focusing on developing opportunities and training for Saudi citizens. When fully operational, the factory will be capable of producing up to 12,500 modular units per year. The company will use the site to build its new volumetric modular system to support building housing for tens of thousands of people and dozens of hotels for NEOM, a cornerstone of Vision 2030. The objective is to also produce modules to support other Giga projects and initiatives in Saudi Arabia and export throughout the region. Production will begin in late 2022.
Additionally, GDI has established Gulf Modular Industry Company (GMI), a licensed Saudi entity that will operate the factory.
---
SAUDI ARABIA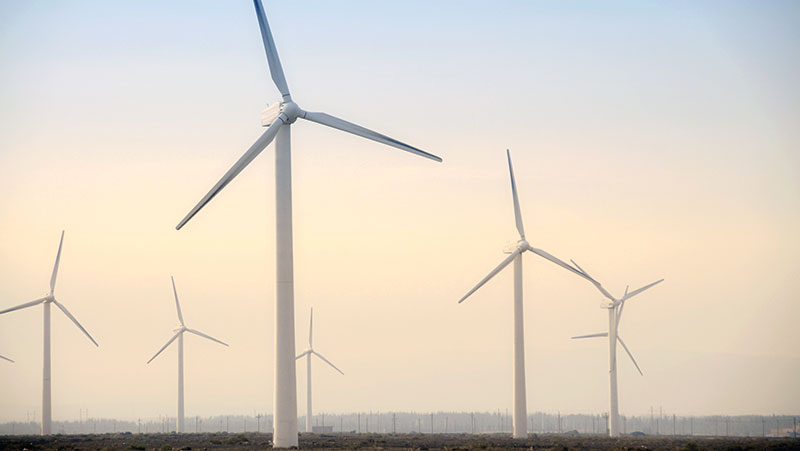 Project: Dumat Al Jandal Wind Project
Value: USD 500,000,000
Client: Ministry of Energy, Industry and Mineral Resources
Website: www.meim.gov.sa
Middle East's largest windfarm in Saudi Arabia is 50% complete. The 400-megawatt Dumat Al Jandal wind farm is expected to start commercial operations in 2022. When completed, the wind farm will generate power for up to 70,000 Saudi households and is expected to create almost 1,000 jobs during construction and operation. The project was awarded based on the levelised cost of energy of $2.13 cents/kWh, registering a new record-low price for a project of this type in Europe, Middle East and Africa. Dumat Al Jandal was chosen for the kingdom's first utility-scale wind power project after predevelopment studies showed a mixture of Class II and Class III wind capabilities on the site. The average annual generation from the wind plant is expected to be around 1.4TWh.
---
SAUDI ARABIA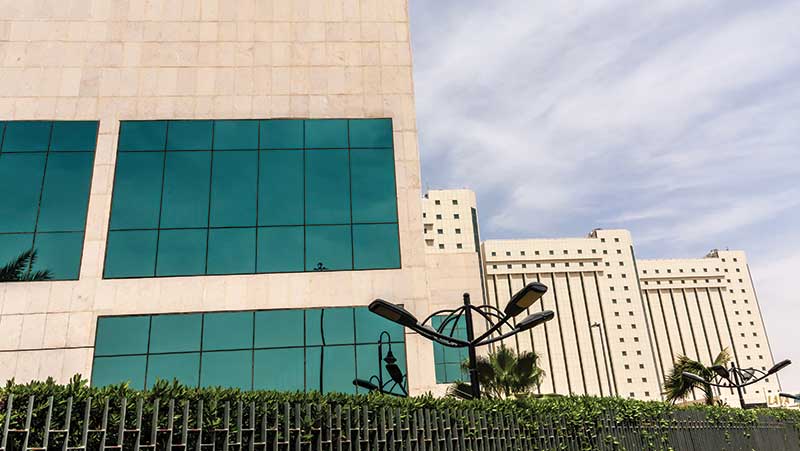 Project: King Fahad Medical City Expansion
Value: USD 370,000,000
Client: Ministry of Health
Website: www.moh.gov.sa
The project is currently under construction and work involves expanding the King Fahad Medical City in Riyadh, Saudi Arabia. The vast medical campus integrates architecture, technology, interiors, and landscape into a humanistic design while respecting culture and context to create Centres of Excellence for patients, family, and staff. The project involves expansion of a 1,395-bed medical campus by adding a 231-bed, state-of-the-art cancer and proton beam therapy centre, a 316-bed neuroscience institute, a 48-bed cardiovascular centre, a 6-storey laboratory and office building and a central energy plant.
---
UNITED ARAB EMIRATES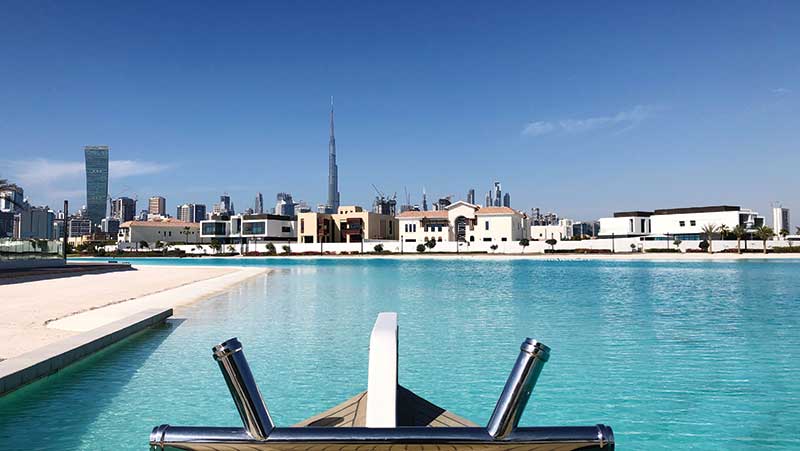 Project: Waves Residential Tower
Value: USD 204,000,000
Client: Sobha Realty
Website: www.sobharealty.com
Dubai-based developer Sobha Realty announced the launch of Waves residential tower in Sobha Hartland, the eight million square feet freehold master development in Dubai's Mohammed Bin Rashid Al Maktoum City. The 592-unit, 35-storey project is scheduled for completion in September 2023. As the first project of The Waterfront District, the project will also include 12 retail units. The Waves announcement comes after the recent launch of Phase III of Tranquility plots, which comprise 19 plots for customised villa development.
---
KUWAIT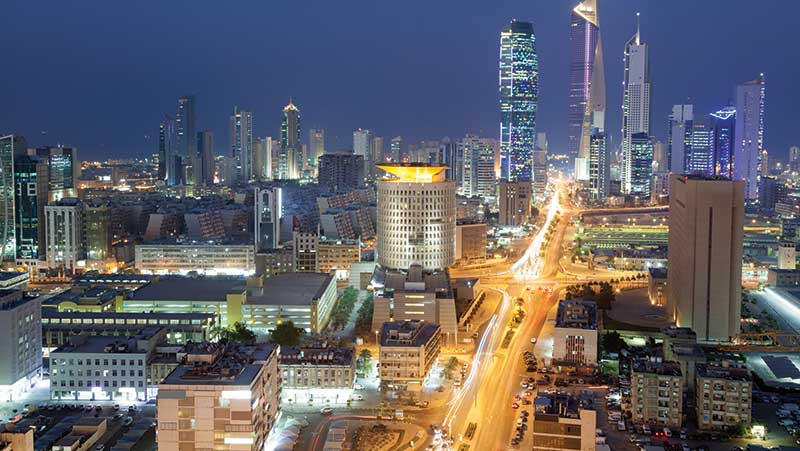 Project: Boubyan Bank Headquarters Project
Value: USD 120,000,000
Client: Boubyan Bank
Excavation works are currently in progress. The main construction contract is expected to be awarded soon. The scope of work includes construction of a 34-storey building and associated infrastructure in Kuwait City. The building would be developed on a 3,960sqm plot with a built-up area of 75,000sqm. Once complete, the development will offer Boubyan Bank the opportunity to utilise technology in banking, real estate and investments, while benefitting from spacious offices, convention halls, and other large public spaces. It will accommodate up to 1,500 staff providing state of art facilities and latest technologies.